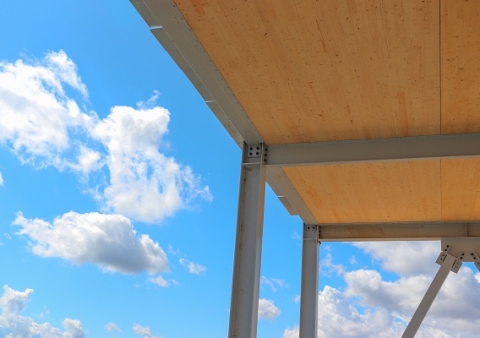 REM stations are starting to take shape
Project progress
Published on
This is a major milestone in the project. The first stations have started to emerge from the ground, giving us a glimpse of the architectural vision for the stations.
If you've taken Highway 10 in Brossard, you've undoubtedly noticed REM's progress! The Du Quartier and Rive-Sud stations have progressed by leaps and bounds in recent months. Their structures are now in plain view and the wood ceiling is also visible.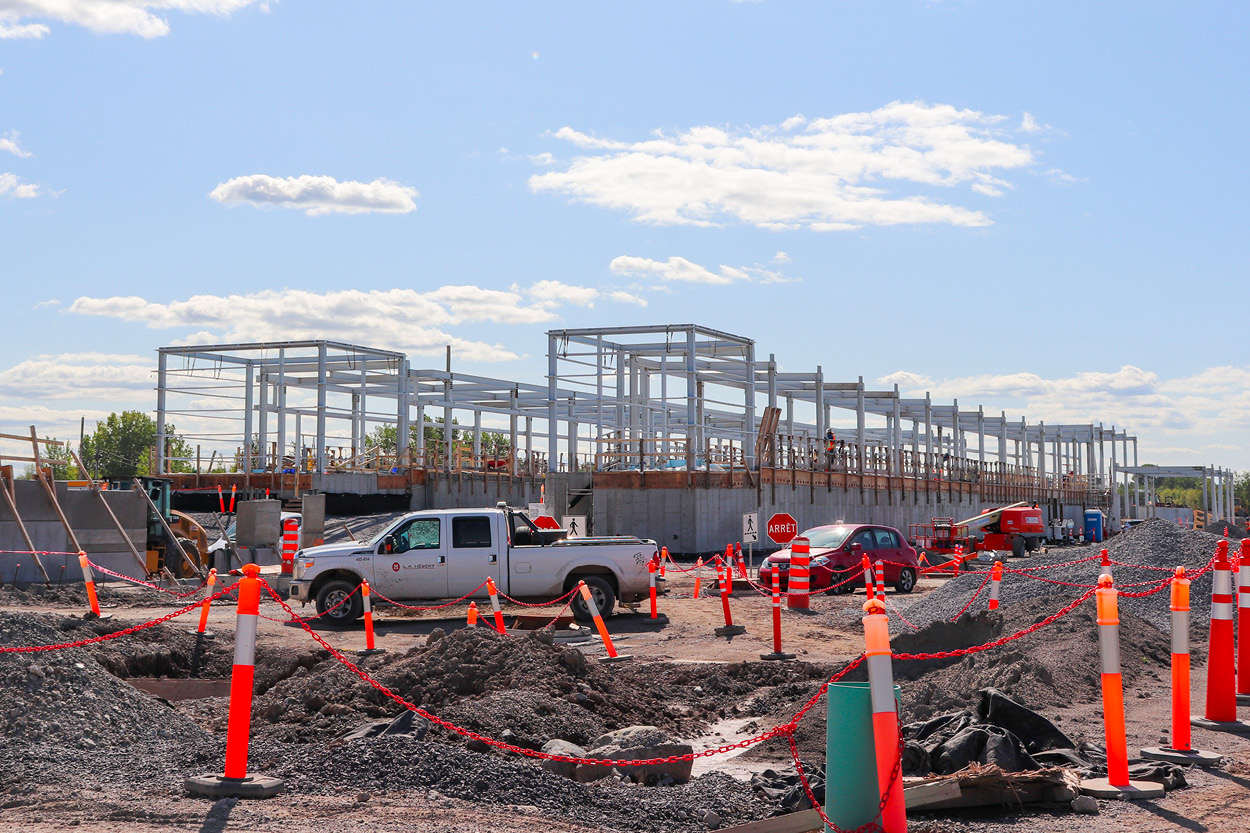 Rive-Sud station (September 2019). Location: southwest quadrant of the Highway 30 and Highway 10 interchange, near De Rome Boulevard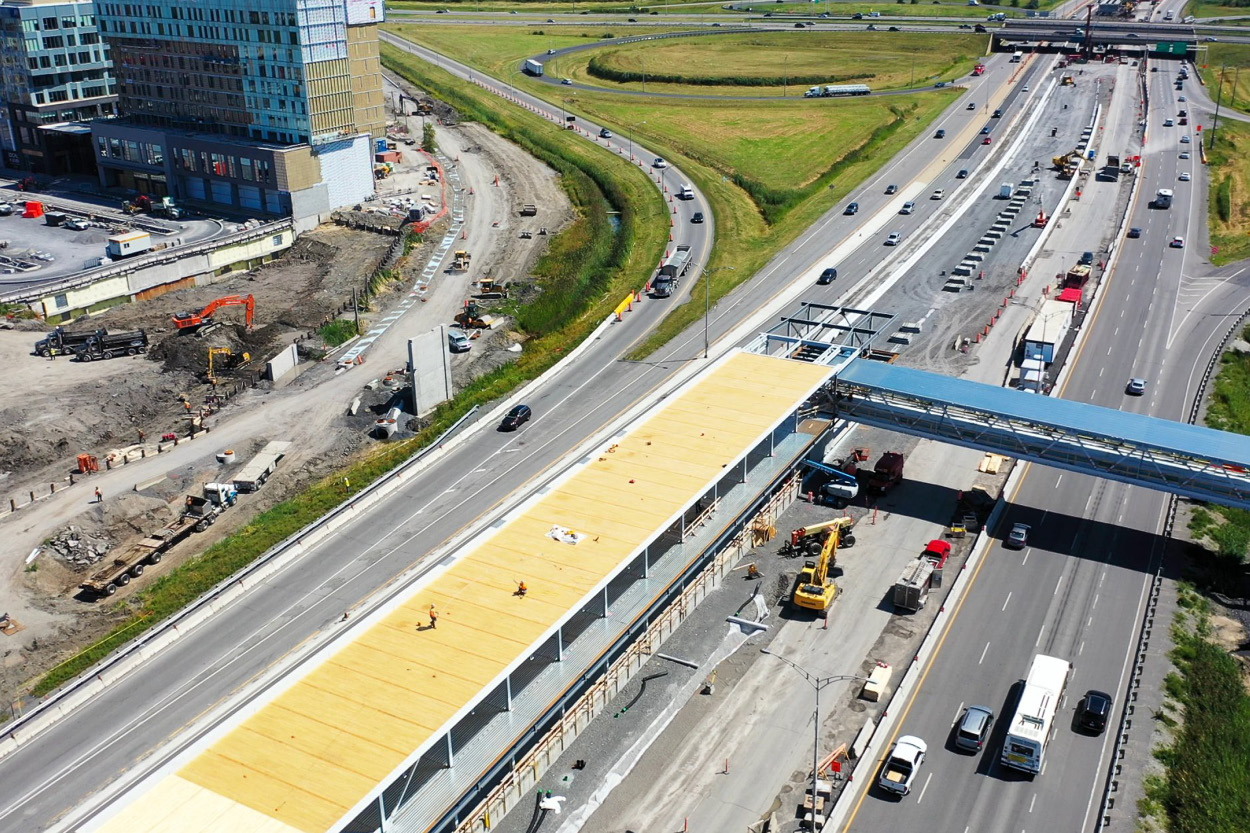 Du Quartier station (September 2019). Location: in the centre of Highway 10, at Du Quartier Boulevard
Wood and glass
For the first time, the REM stations' architectural signature is now on display. Designed by several local firms (Lemay, Perkins+Will, Bisson Fortin and Provencher_Roy), each station will prominently feature wood and glass. These noble, durable and modern materials were chosen to flood the stations with natural light and make the stations warm and inviting.
Used on the ceiling and external structures, the wood will give the future stations their identities. It's also a nod to the local environment, since wood is found in abundance in Québec—the province has the most wood beam plants in North America! Wood also offers many aesthetic advantages: whether the structure is directly exposed, or wood is left in its natural colour, or allowed to work its comforting magic, it draws people in with its simplicity.
Beyond the materials, the architects favoured a simple and minimalist design so stations will blend into their neighbourhoods and age well over time. This is critical since the REM's infrastructures are expected to last more than 100 years.
Wood ceiling in the Du Quartier station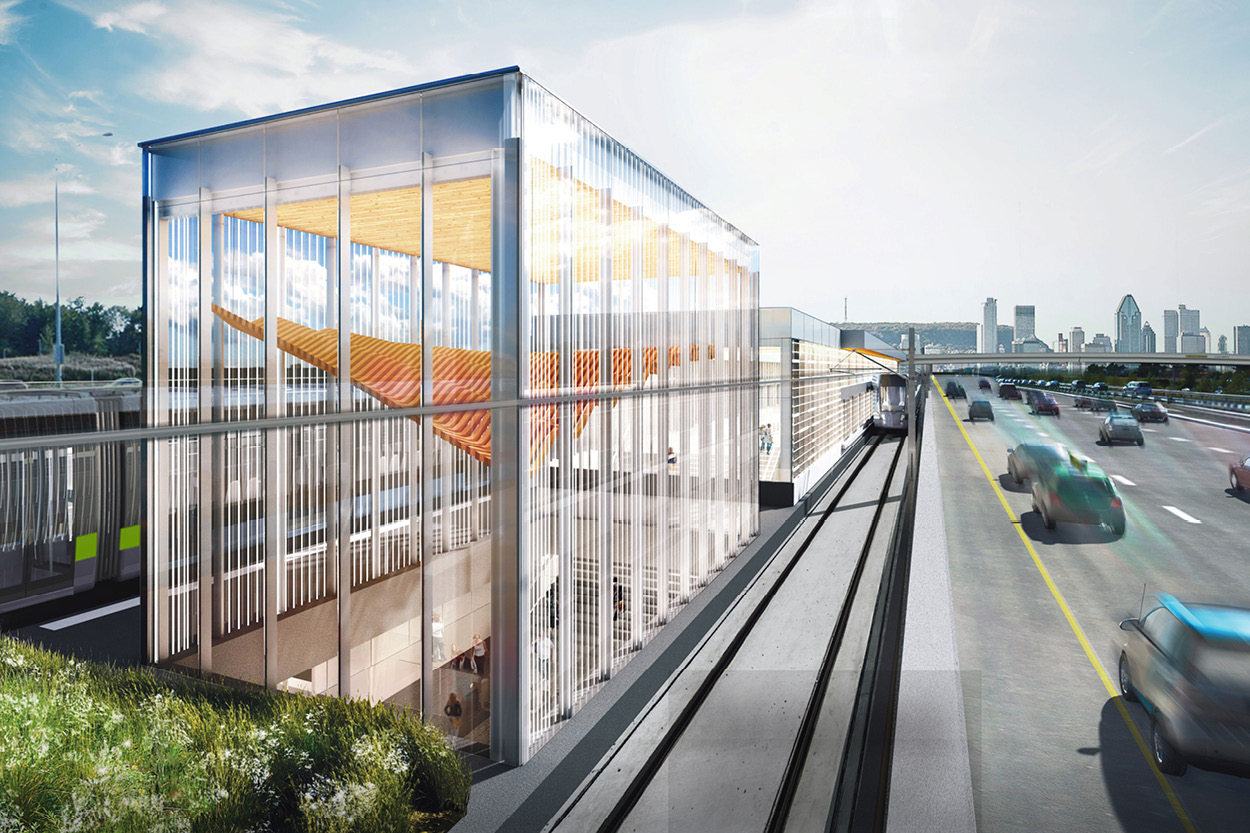 Architectural rendering of the Panama station
Next steps in 2020
Construction has progressed well on the South Shore where the representative segment is located. Extensive testing will take place on it for many months before REM is commissioned.
Next year, work in this sector will complete the representative segment:
Continuation of the construction of the Rive-Sud and Du Quartier stations, the maintenance centre and control station

Installation of tracks and catenary poles from the Rive-Sud terminal to just before the Panama station

Installation of electrical, signalling and communication systems

Installation of the equipment of the consortium responsible for the rolling stock, systems and operation, and maintenance services
For more information download the technical briefing from October 24, 2019 for the South Shore and dowtown areas.