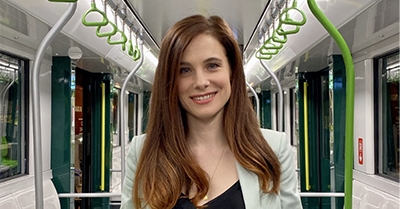 Caroline Dhavernas will be the voice of the REM
REM in service
Published on
The public has spoken: Voice B won the most votes among the more than 35,000 entries. Who was behind that voice? Actress Caroline Dhavernas! A look back at the campaign results and the continuous collaboration with Caroline.
A very popular vote: the results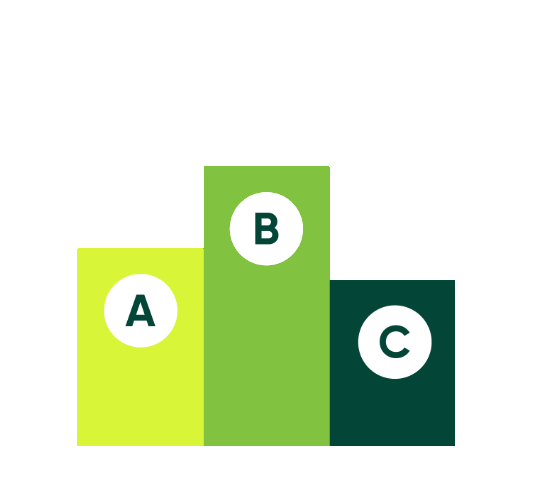 A total of 35345 votes were recorded.
Here are the results:
Voice A – 12,1k votes or 34 %
Voice B – 14,2k votes or 40 %
Voice C – 8,9 k votes or 25 % 
Voice B: Caroline Dhavernas
Caroline Dhavernas is an actress from Québec whom you have seen in TV series such as Les beaux malaises and Mary Kills People, as well as in the movies De père en flic II and Hochelaga terre des âmes. 
Did you know?
The person behind the voice of the Métro de Montréal is none other than Caroline's mother, the actress Michèle Deslauriers! Mrs. Deslauriers has been the official voice of the STM since 2003.
Without knowing it, the public voted for a voice that echoed that of the Métro de Montréal.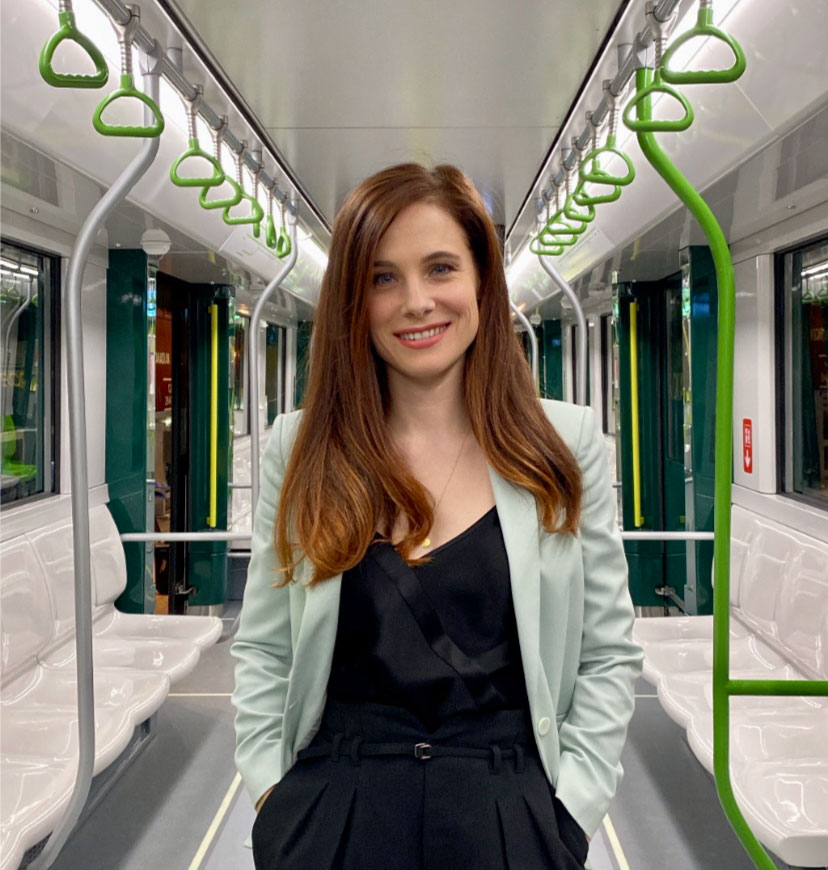 Caroline Dhavernas aboard the REM car
Meeting Caroline
We went to meet Caroline on board the REM car to learn more about her role as the voice of the Réseau express métropolitain.