5 common questions about the REM
Public meetings held in the spring provided the opportunity to converse with 1200 people – future REM users and nearby residents. The most frequently asked questions are answered below.

In what areas will the REM be elevated?
We have updated our interactive map. You can view the REM route in detail below. The REM route will be elevated when it runs over major roadways. This is due to the fact that the REM must run on a dedicated route, i.e. without intersecting any roadways.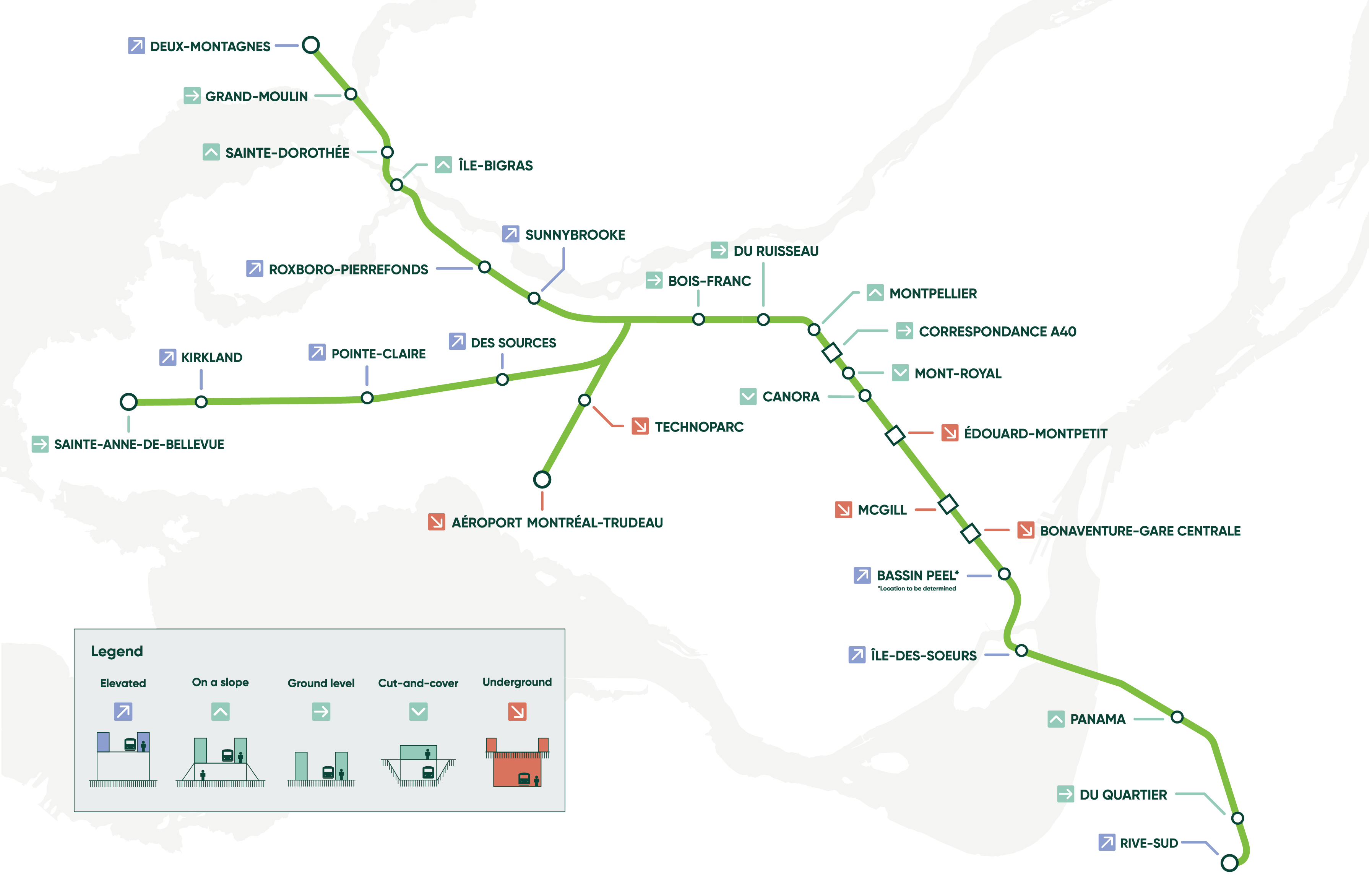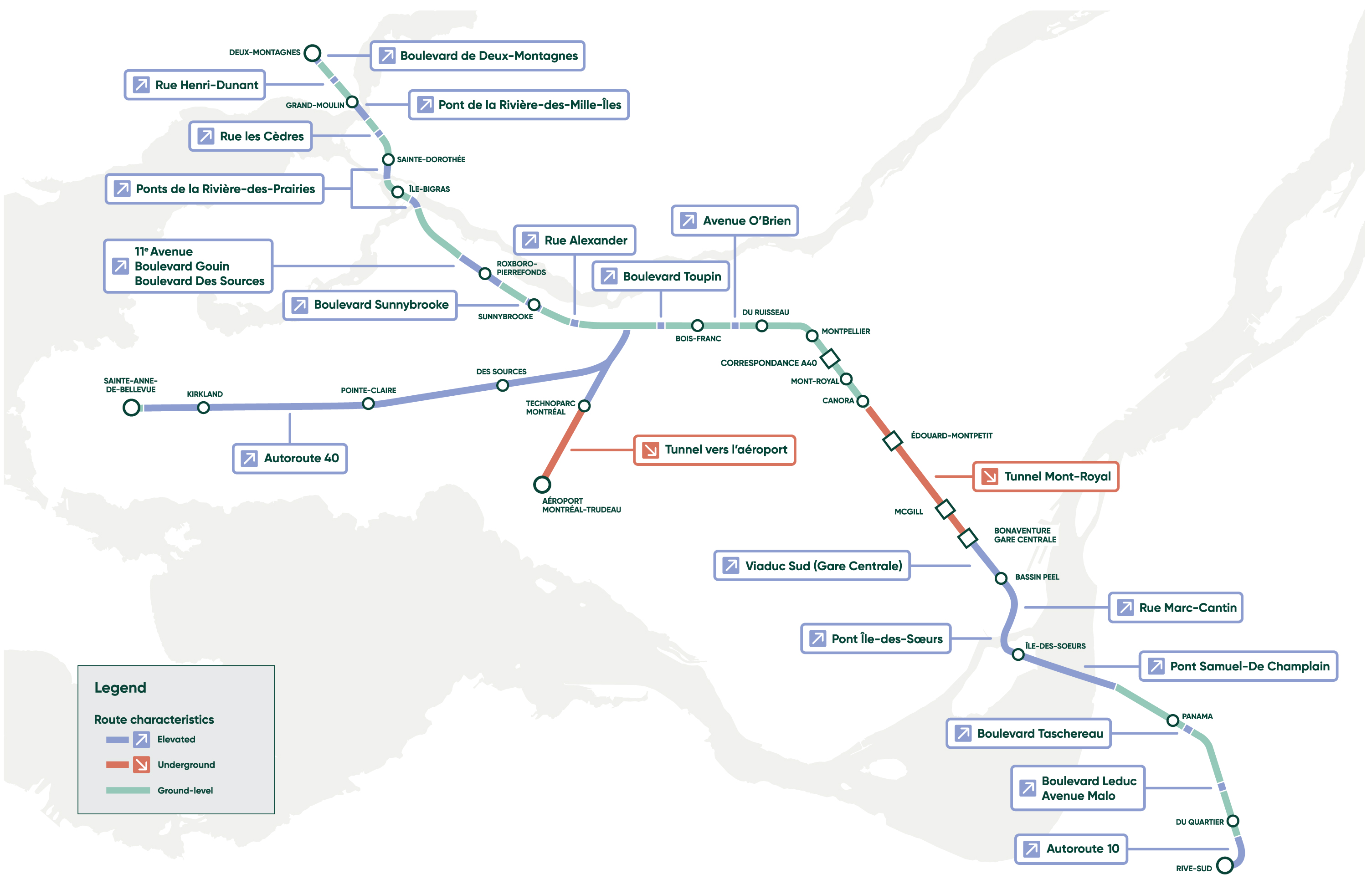 How much will it cost? Will I be able to use my Opus card to take the REM?
We don't know yet. We are not the ones who will set the rates – the Autorité régionale de transport métropolitain (ARTM) (an independent body) does that.
The ARTM is the one that has set current public transit rates for bus, metro and commuter trains in the Montréal region. For example, the ARTM determined how much it costs to ride the metro, and how much the Opus card costs. This same thing will apply to the REM.
We are currently working with the ARTM, and the intent is for rates to remain similar to what they currently are. Users should be able to use their Opus cards to take the REM.

Why aren't there more park-and-ride lots on the West Island?
Park-and-ride lots will be available at all four stations on the west branch: Des Sources (500 spaces), Pointe-Claire, Kirkland and Sainte-Anne-de-Bellevue (200 spaces). The number of spaces at the Pointe-Claire and Kirkland stations are still being discussed. We can confirm that there will be at least 700 parking spaces, and we are working hard to increase that number.
While we are working to increase the number of spaces, the future of transport is contingent upon increasing users' options for accessing the stations.
First of all, park-and-ride lots are not a magic wand to make road traffic disappear. In fact, they often create traffic issues around the stations and on local streets.
The REM's arrival is an opportunity to review the bus networks to improve local service and frequencies. We are working with the transit companies and new bus routes should be released soon. Our goal is to ensure thousands of users have access by bus to the REM in just minutes.
Other mobility services will also be available at the stations such as car-sharing (Car2Go, Communauto, Netlift) and safe bicycle paths.
This strategy is consistent with the global vision for the greater Montréal area. Of course, everyone's case is different and some users will need to get to the REM by car, for personal reasons. But we are convinced that it is critical to provide many different ways to access the REM, rather than depending too heavily on park-and-ride lots.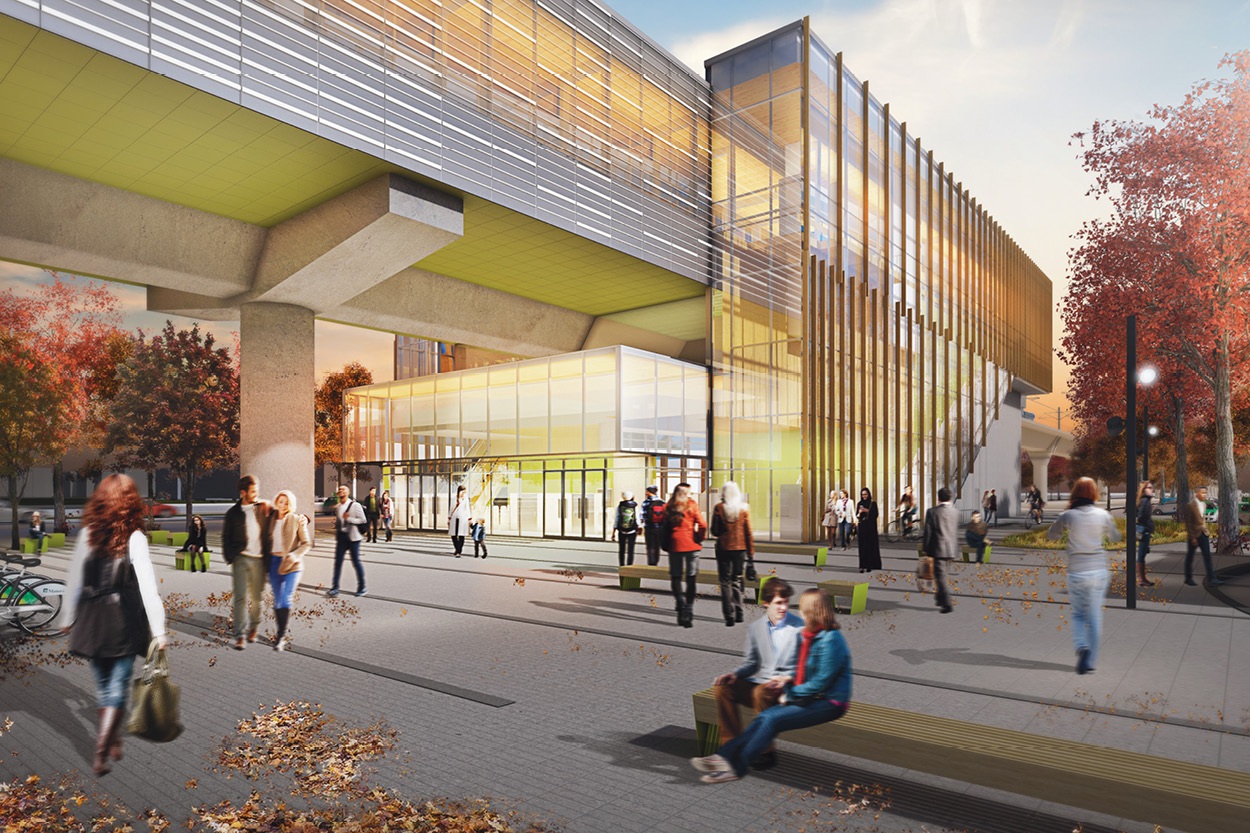 Kirkland station - Model of elevated station

The REM will run through residential neighbourhoods along the Deux-Montagnes line. Will that cause a significant increase in noise for surrounding residents? How will the stations blend in with the neighbourhoods?
The REM frequency will increase, but the sound level should remain similar to the current situation [1]. This is due to the fact that the change in technology has nothing to do with the trains on the Deux-Montagnes line:
The REM is a light rail transit system (LRT), making it quieter than heavier trains.
It features modern technology, with quieter braking and engine propulsion systems, quieter fans, less wheel/rail friction, etc.
The trains will be shorter as well (two cars during off-peak hours and four cars during peak hours), so passage time will be shorter.
The stations will help to shield noise as trains enter and exit.
Other sources of noise, such as disc brake friction, whistling on arrival at the station, grade crossing alarms, etc. will be entirely eliminated.
As for urban integration, the station entrances are viewed as public areas with green spaces and urban furniture. The station architecture will feature materials such as wood and glass (rather than concrete), in order to blend in more harmoniously with the neighbourhoods.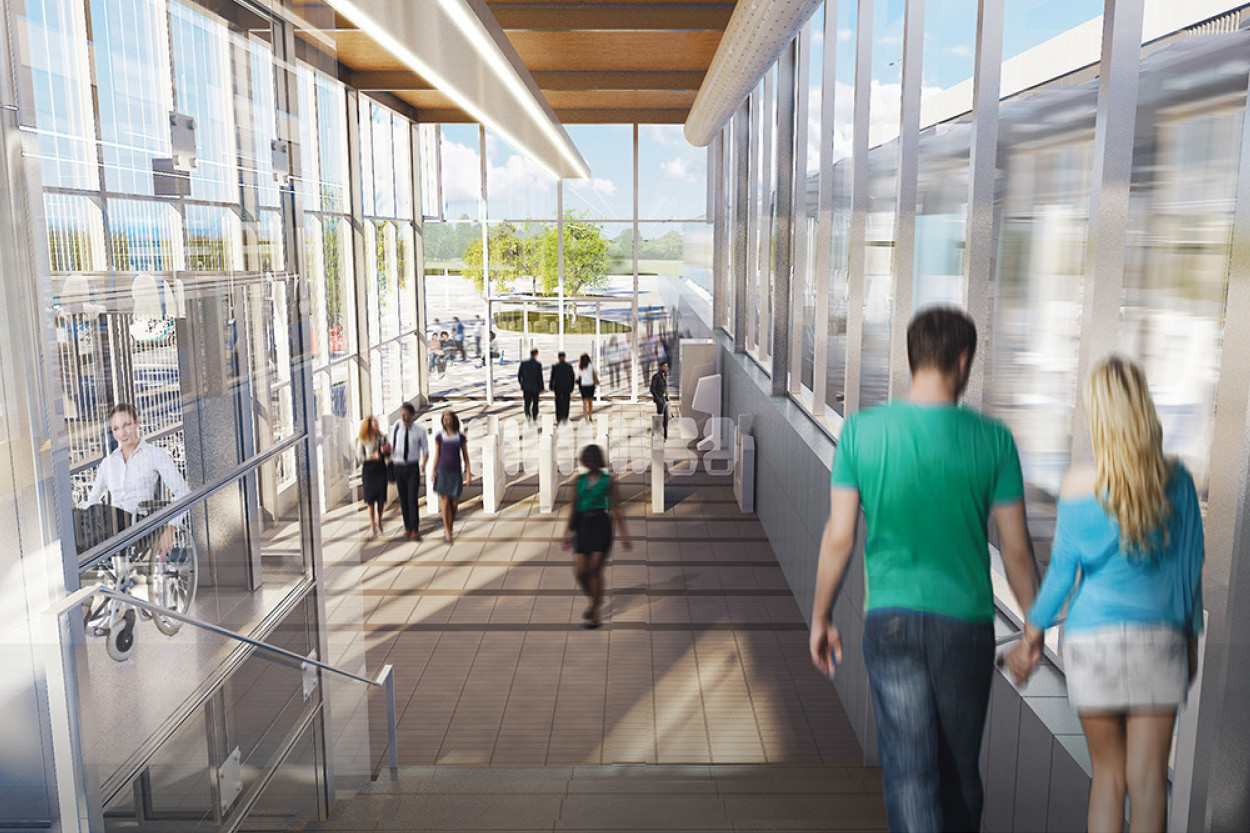 Du Ruisseau station - Model of ground-level station

The REM will be driverless. Isn't that dangerous? What happens if a train breaks down?
Le REM est un métro léger entièrement automatisé. Cela veut dire qu'il n'y a pas de conducteur à l'intérieur et que le métro sera piloté et surveillé en permanence depuis un centre de contrôle. Des ressources dédiées au service à la clientèle et à l'entretien se déplaceront tout de même à travers le réseau.
The REM is a fully automated light rail metro. That means there won't be a driver in it, but the train will be continuously controlled and monitored from the command centre. Dedicated customer service and maintenance personnel will still travel throughout the network.
Automated systems like this provide some of the highest levels of reliability and safety in the world. A number of lines in Vancouver, Paris, Rome, Barcelona, Copenhagen, Dubai, Tokyo, Seoul, Singapore already use similar systems. Their reliability rate often exceeds 99%, which is well above that of traditional metros [2].
In the event of a breakdown, protocol will be for the train to return to the nearest station; most of the time, the train's remaining energy and speed will make that possible. In exceptional cases, the call buttons located inside the trains can be used, and evacuation instructions will be broadcast for users, just as is the case with any metro.
It should be noted that all systems are redundant. There will also be a second command centre for backup in rare situations.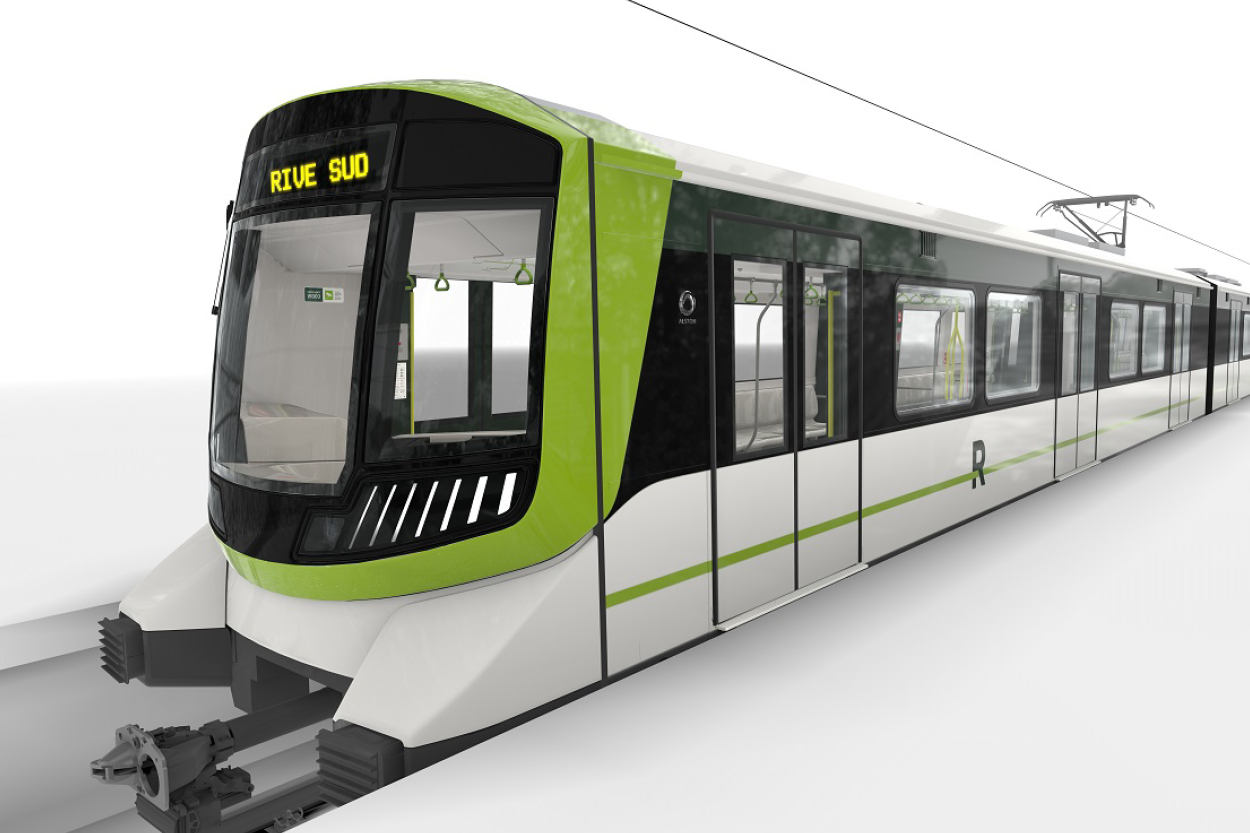 Notes
[1] The impact studies carried out in 2016 showed that commissioning would only increase sound levels by +0.1 dB between 7 a.m. and 11 p.m. for the Deux-Montagnes and Sainte-Anne-de-Bellevue branches. The highest increase would be between 5 a.m. and 6 a.m. at +2.4 dBA due to the higher frequency of REM trains. It is important to note that this increase in sound level, which is less than 3 dBA, is considered to be practically imperceptible by the human ear.
[2] Source: Wavestone, World's Best Driverless Metro Lines