Tour of the segment plant in Saint-Eugène-de-Grantham
Project progress
Published on
Welcome to Saint-Eugène-de-Grantham, near Drummondville. This is where the "segments," i.e. the pieces of concrete used for the REM's elevated structure, are manufactured.
More than 200 employees of Béton préfabriqué du Lac (BDPL) are hard at work producing 4,550 segments, the equivalent to 14.5 km of elevated structure! This is technical and meticulous work since each segment is custom-made according to the needs of the construction site.
Prefabrication in a local plant allows us to move quickly and guarantee quality, as the segments are manufactured in a controlled environment. We also benefit from the know-how of experienced workers at the plant, which has been involved in other major projects such as the new Champlain Bridge and the Turcot Interchange.
Here is a step-by-step visual presentation or how a segment is manufactured.
Step 1 :

Bending of the reinforcement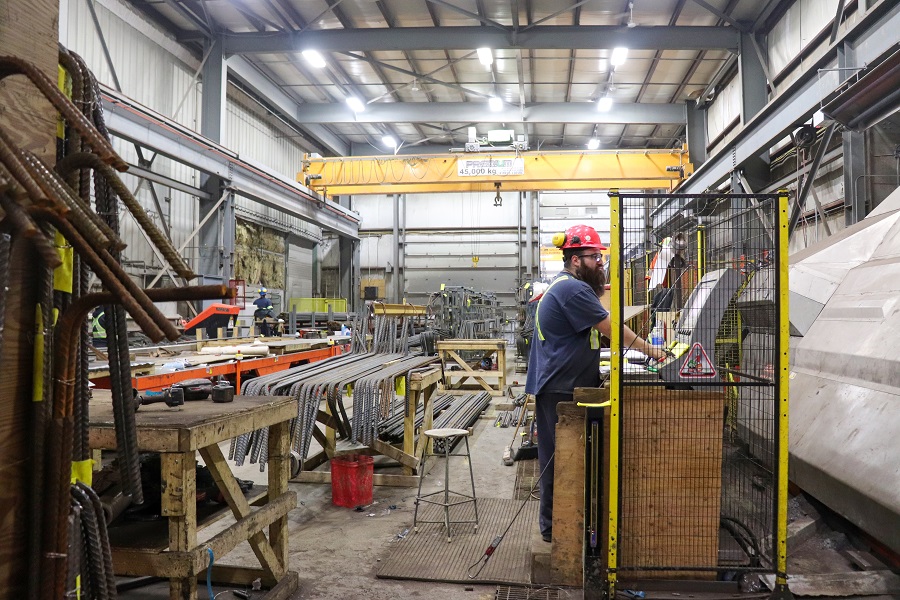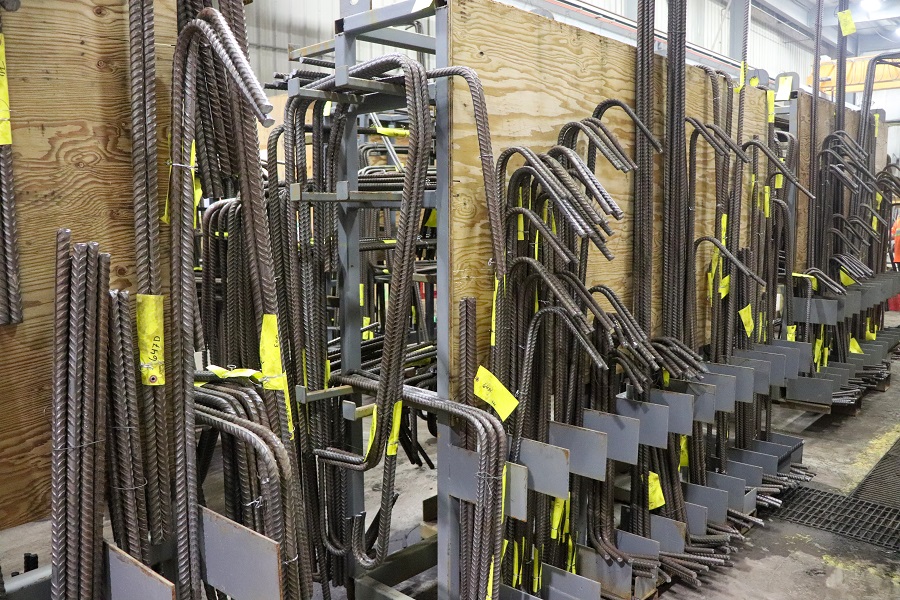 Steel bars of various sizes are used to form the reinforcement.

The bars are bent with precision at the plant, using specialized equipment.

They are then identified and sorted to facilitate the next step.
Step 2: 

Assembly of reinforcing cages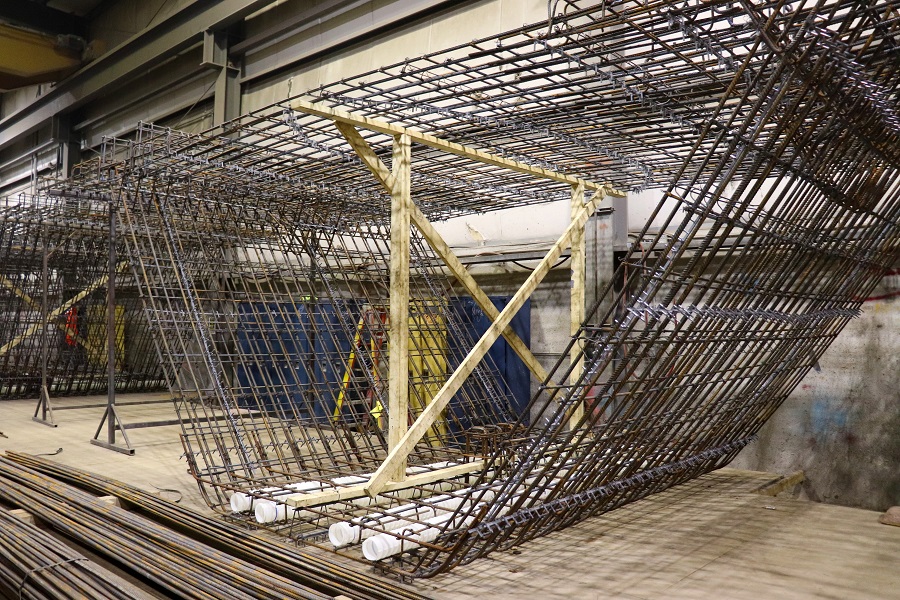 In another section of the plant, the reinforcing cages are assembled from the previously bent steel bars.

Once completed, the cages are moved to a temporary storage area.
Step 3: 

Preparation for concreting
After assembly, the reinforcing cages are placed in the mould.
All the necessary components are installed with extreme precision: surveying is very important at this stage to ensure that the alignment is correct.
Match casting is used to prepare for concreting. Each segment is concreted against the preceding segment to ensure perfect alignment.
Step 4: 

Concreting of segments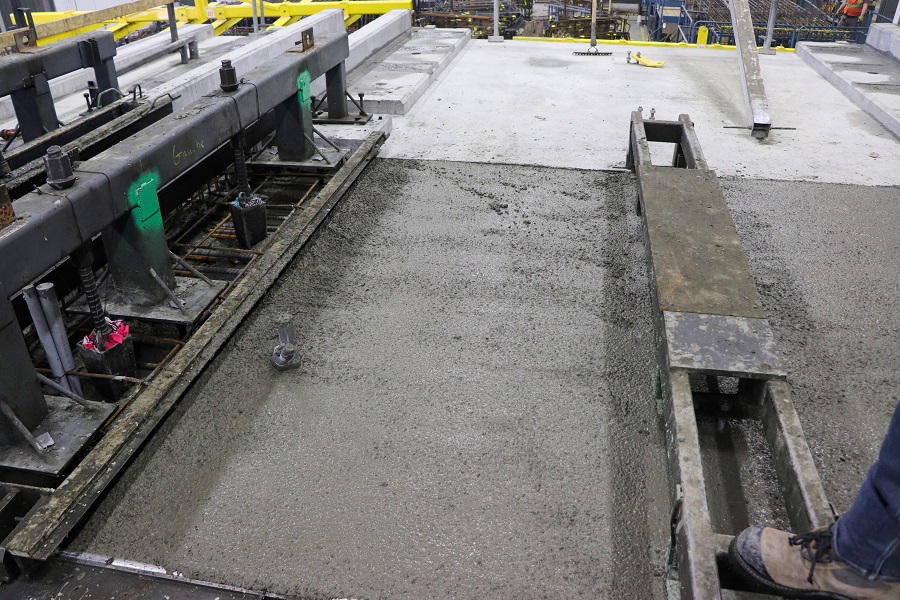 When everything is ready, the segment is concreted.

Two types of segments are manufactured: typical segments and stacked segments. The latter have a slightly different shape, as they will sit on the pillars of the aerial structure.

As shown in the picture above, each segment is concreted directly on the previous segment (match casting).

The formwork is carried out approximately 12 hours later. A mixture of soap and talcum powder makes it easy to separate the two segments after the operation!
Step 5: Finishing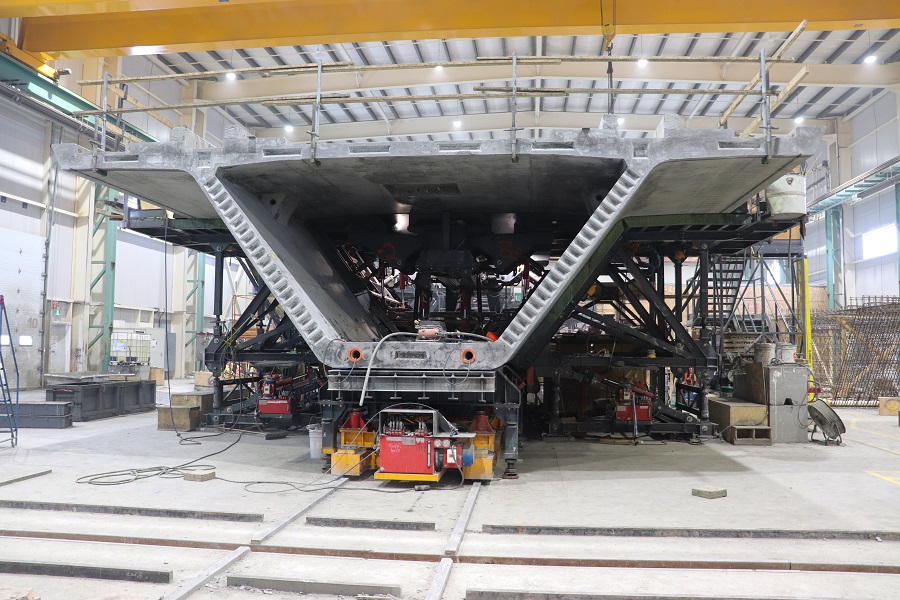 Once the concreting stage is completed, the segment is moved to another section of the plant in order to proceed with finishing.

This includes grinding the finish, cleaning the surface used for match casting and correcting minor defects.
Step 6: Cooling
When the finishing process is finished, the segment is moved to a section where it will rest for about 8 hours to cool down completely.
Step 7: Storage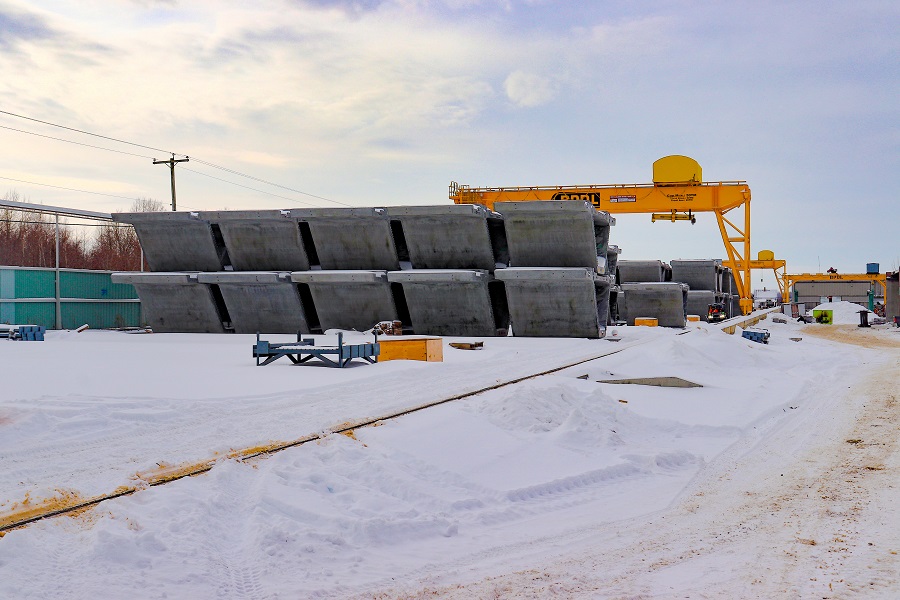 The segments are then stored outside where they will remain until they are transported to the construction site.

Next destination: the West Island, where they will be assembled to form the REM's elevated structure!

Key figures: Segment manufacturing


 
200

 BPDL employees are working on the REM project

4,550

 segments must be prefabricated in 3 

½

 years

This is the equivalent of 14.5 km of the elevated structure

1,400

 segments have already been completed as of January 2020

The plant produces 34 segments per week (28 typical segments and 6 stacked segments)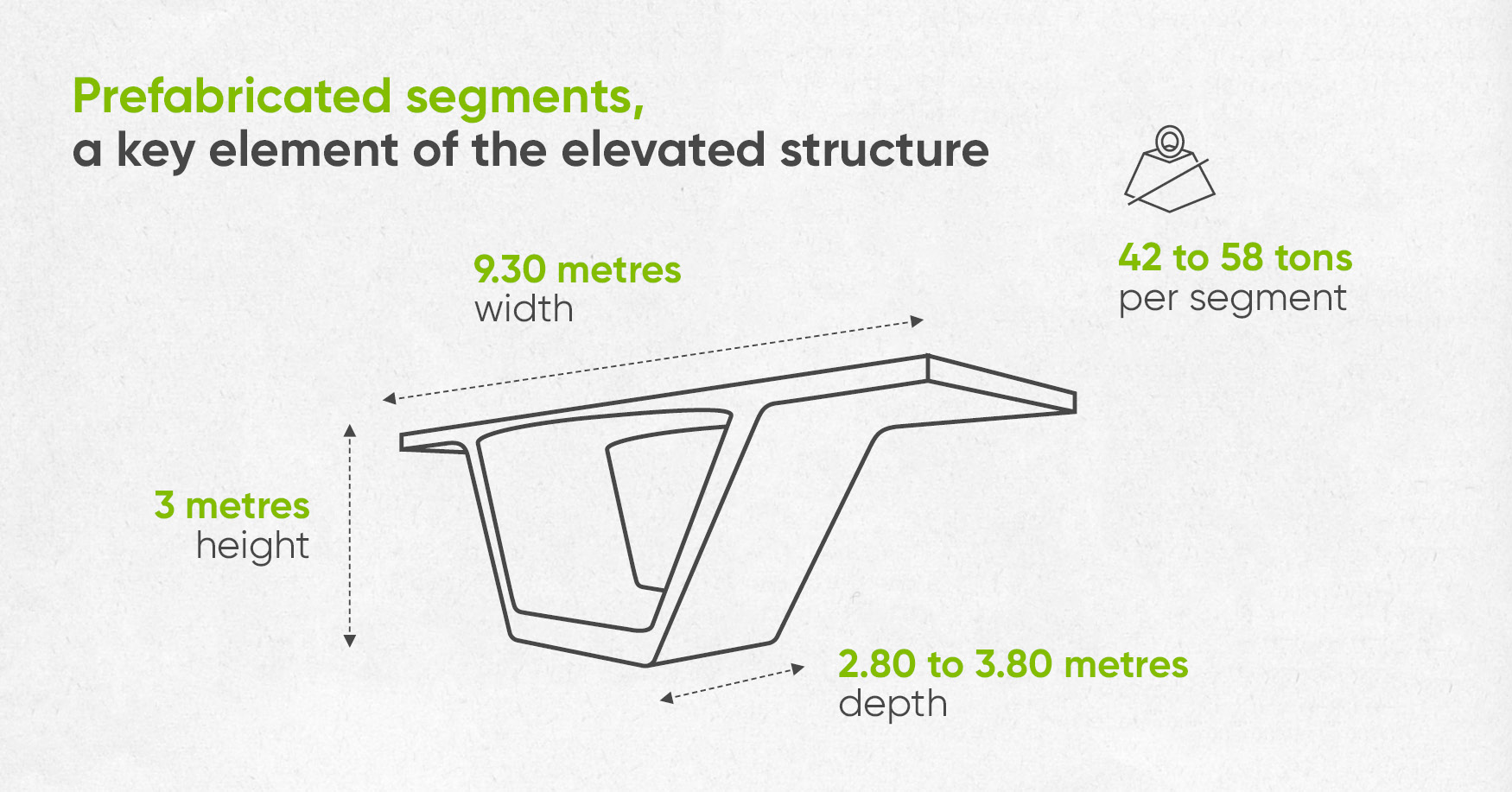 Timelapse video: Assembly of segments by the launching gantries