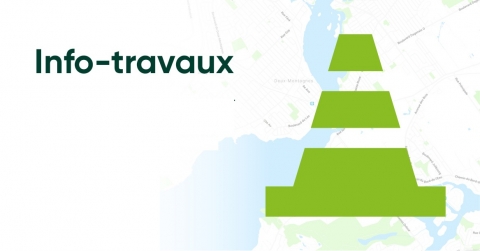 Start of REM work on the Deux Montagnes line
Project progress
Published on
Construction on the Réseau express métropolitain (REM) officially starts in one month.
Initial work will begin on the Deux-Montagnes line right-of-way, and, in the short-term, will consist primarily of surveying, geotechnical drilling and the construction of temporary facilities. These tasks are necessary pre-construction steps for REM's permanent infrastructures. To ensure construction workers' safety, service on the Deux Montagnes commuter train line will be suspended Friday night through Sunday, beginning April 27th.
This service interruption on the Deux-Montagnes line will only be on weekends; normal commuter train service will be maintained on weekdays.
The Deux-Montagnes line will be suspended Friday night (as of 8 p.m.) through Sunday (all day), beginning April 27th
Alternative transit measures
Thanks to our teams' ongoing efforts, and in collaboration with our mobility partners, alternative transit services will be available on the weekends for Deux Montagnes line users.
These alternative transit measures are implemented thanks to the collaboration with the Autorité régionale de transport métropolitain (ARTM) and the transit companies. These alternative transit measures will be soon announced on our partners' sites. These services will be offered by the following transit companies:
Our teams are working hard to find the best possible solutions and alternatives for all users.
Next steps
The final schedule for major works will be published next month (April 2018). We will then be able to inform users of the schedule and how the work will affect them.
We understand that some of our customers have valid concerns; the REM project office team is available to answer questions relating to the nature and impact of upcoming work. You may email us or contact us through our Facebook page.
A Deux-Montagnes line page is now available on our website to provide commuter train users with accurate and relevant information.
Improving service on the Deux-Montagnes line was necessary and crucial in the long term, given its current saturation. The REM will multiply the line's capacity, increasing the number of departures by 400% and offering more frequent departures (two and a half to five minutes during peak hours).