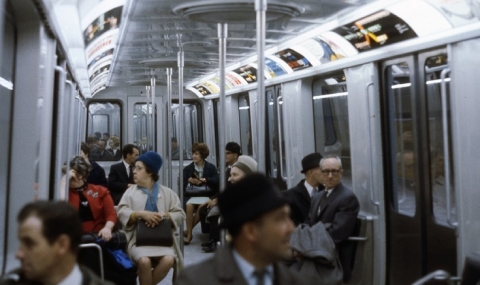 Infographic: Public transit, past and present
The REM's route follows part of the original metro route presented by Jean Drapeau in 1961. His vision of a metro running under Mount Royal will finally come true!
At the time, three metro lines were planned: orange, green… and red that was supposed to run under Mount Royal. Known as line 3, this metro line would have linked Cartierville and Montréal-Nord to downtown. The project was abandoned in 1971 when the blue line became a priority. More than 50 years later, the REM will finally go under the mountain and connect the Édouard-Montpetit sector to McGill in 2022.
Discover how the REM fits into the timeline with this infographic of Montréal public transit milestones.