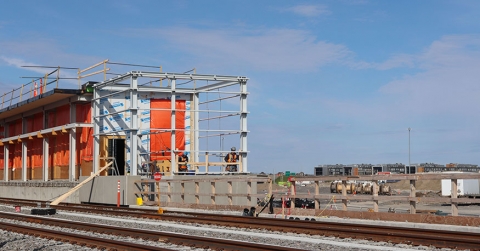 Resuming REM work sites in a time of pandemic
Project progress
Published on
On May 11, REM construction sites began a phased re-opening process. Re-starting work on approximately 20 construction sites in Greater Montréal while ensuring new health and safety practices are properly implemented is no small endeavour. Here's an overview of how construction has resumed on our sites, as well as the new COVID-19 measures we've put in place.
New equipment and measures  
The virus has created a new reality, and NouvLR, the consortium responsible for designing and building the REM infrastructures, has had to adapt by implementing a series of safety measures to protect all of its workers. 
In keeping with public health and CNESST guidelines, construction sites have been adapted and are now well-equipped to prevent the spread of the coronavirus and ensure everyone's health and safety. 
 
Here are a few examples of the equipment and measures put in place on REM construction sites:
Everyone who enters our construction sites is screened; if they represent a risk to our workers' health and safety, they are denied entry (screening and exclusion protocol).
Work methods have been adapted to comply with social distancing constraints.
Additional site trailers have been set up to provide extra space for workers.
Hundreds of hand washing stations have been set up.
Surgical masks and visors are provided when people have to work within two metres of one another.
Disinfecting wipes and cleaning products are available to disinfect work surfaces and tools.
Washroom and trailer cleaning frequency has been increased.
Many posters have been put up and memos sent out to raise workers' awareness regarding good hygiene practices.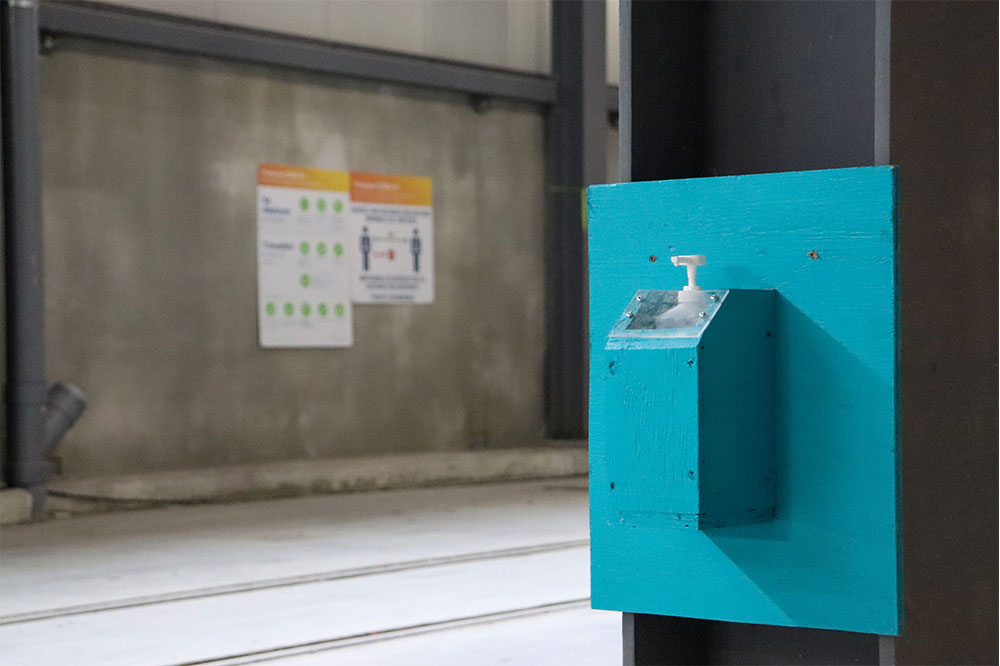 Hand sanitizer stations have been set up in all work areas.
New habits for workers
The screening and exclusion protocol on our constructions sites is one of the most important measures we've implemented. Each day, before anyone is granted access to NouvLR's construction sites, they are required to fill out an electronic form before they arrive at the site.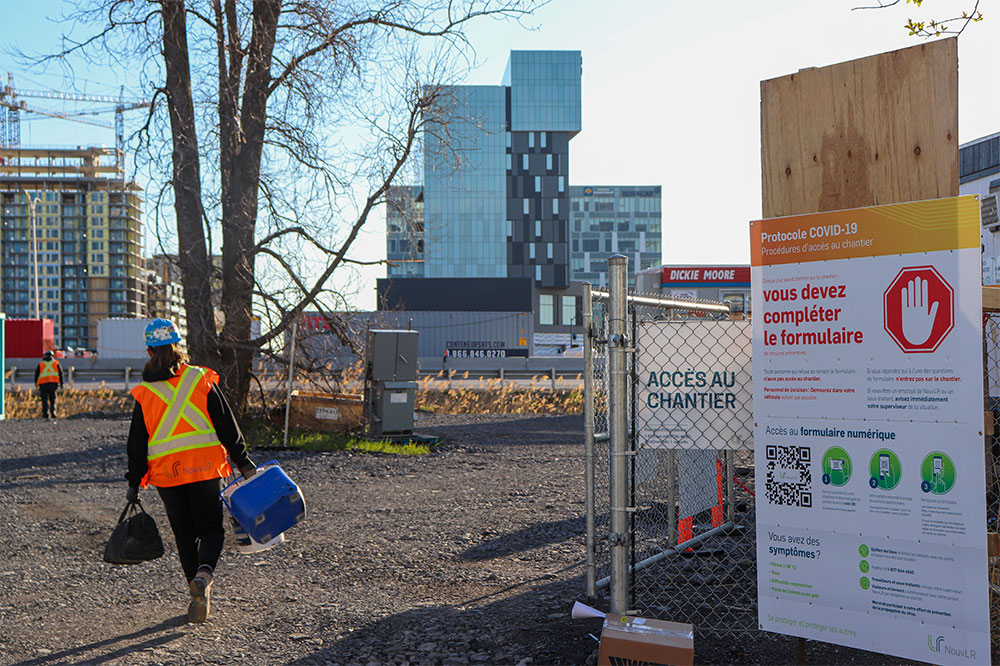 Anyone who represents a risk (symptomatic or exposed to someone who may be infected by the virus) is refused access to the construction site.
Another habit workers must develop is to wash their hands when they arrive at and leave the construction site. They are also encouraged to wash them frequently throughout the day. Social distancing restrictions apply on the construction site; work methods have been modified accordingly. Workers who must perform tasks within two metres of one another are required to wear a mask or a visor.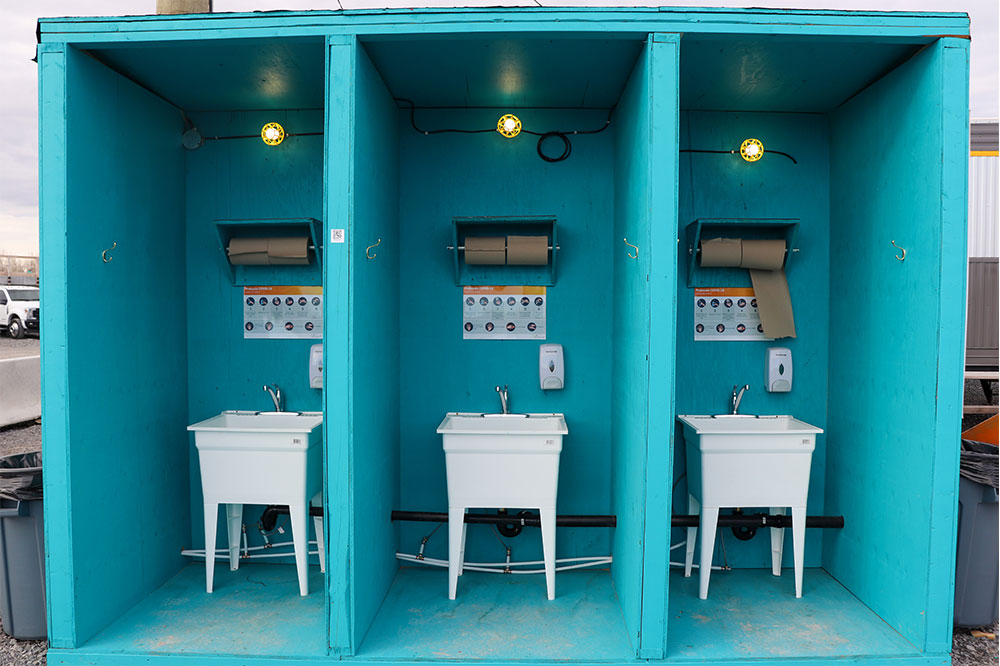 Workers must wash their hands when they arrive at and leave the construction site. They are also encouraged to wash them frequently throughout the day, such as before they eat and after using the washroom.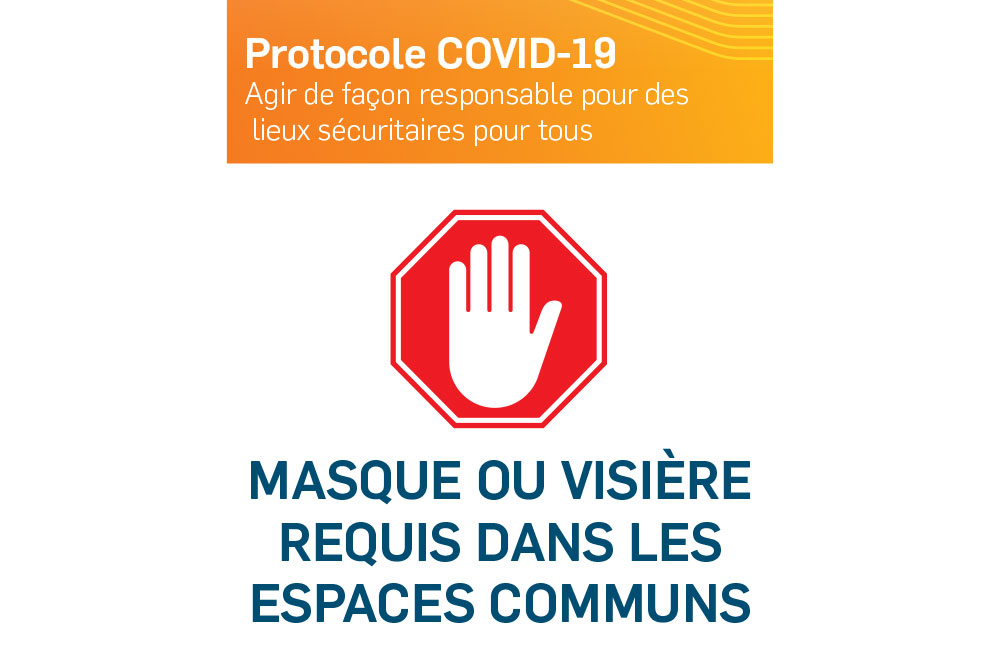 (Poster displayed in French) New posters are up all over construction sites to remind workers of the new guidelines.
Employees are encouraged to be considerate of others by cleaning tools and common spaces after they've used them. NouvLR's teams will also ensure that shared spaces are cleaned more frequently.
Objective: To ensure the health and safety of the hundreds of people who are building the REM.  Application of these safety practices will be diligently monitored, and non-compliance could result in disciplinary measures against the offenders.
Phased re-opening of construction sites
With more than 20 construction sites spread out over 67 km in various cities and boroughs of Greater Montréal, REM has taken the challenge to implement these new practices very seriously. 
In order to ensure the new health and safety measures are properly integrated on its sites, NouvLR decided to use a phased re-opening approach. 
The phases to re-open the sites throughout the month of May 2020 are as follows: 
First phase (started gradually as of May 11)

Second phase (started gradually as of May 13)
Third phase (started gradually as of May 19)
Fourth phase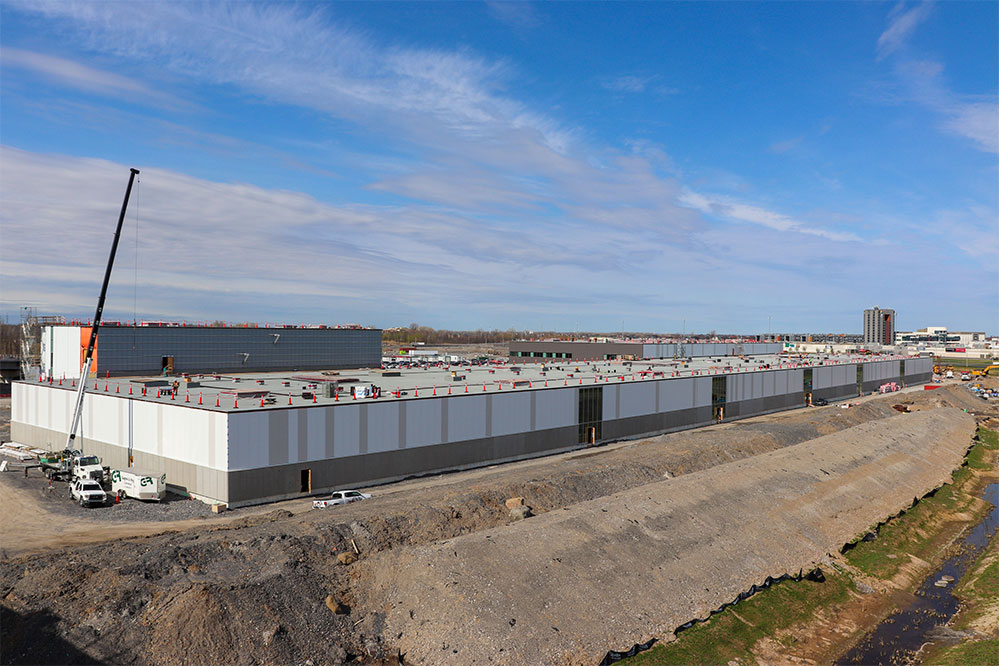 Construction of the Maintenance and Command Centre in Brossard, May 11, 2020.
Building the largest public transit project in Québec in the last 50 years – in the midst of a pandemic – is a daunting challenge! We are monitoring the situation to safeguard the health and safety of hundreds of workers, and to ensure the REM will continue to take shape in our urban landscape.