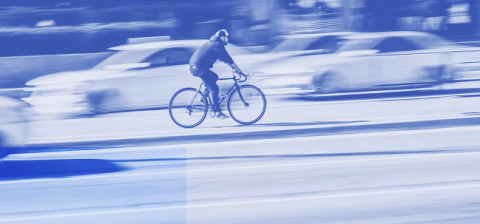 10 passes to win for the Movin'On 2018 summit
Are you interested in transportation and environmental issues? Good news: we are giving away 10 passes to the Movin'On summit being held from May 30 through June 1, 2018, in Montreal.
Movin'On is the international summit on sustainable mobility sponsored by Michelin and C2 Montréal where the latest and greatest in transportation advancements will be discussed. The first summit held last year featured more than 4000 participants, 100 partners and 40 innovative startups from all four corners of the world.
« It was SXSW meets CES meets NAIAS, but with a French flair and cutting-edge staging and production » – Forbes Magazine
This year, 6 different themes will be addressed in the workshops and sessions:
Decarbonization and air quality

 – to discuss clean mobility and application of the Paris Agreement

Combining forces to move forward: The new multimodal society

– to discuss new infrastructure options in the transport industry

How innovative technologies accelerate implementation

 – to discuss autonomous and connected vehicles on the horizon for 2020

Working together to accelerate change

 – to discuss concerns and solutions

Mobility at the time of circular economy

– to discuss recycling and planned obsolescence

Moonshots in mobility

– to discuss hyperloop transportation, solar planes and reusable rockets
We will be there as well, to present the Réseau express métropolitain. Be sure to visit our booth where our team will be ready to discuss and answer your questions about the project.
Win your passes
To honour the occasion, we will be drawing 10 passes to the event (full three-day experience).
To be eligible to win, you do at least one of the following:
Like or react to our video on Facebook (4 tickets).
If you'd like to attend with a friend or colleague, tag him or her in the comments on Facebook (2 x 2 tickets).
Retweet our video on Twitter (2 tickets).
The contest ends Thursday, May 17 at 10 a.m. The lucky winners will be selected by random drawing using The Good Luck Fairy (Facebook) and TWrench (Twitter) tools. Winners will be contacted that very day by private message. Good luck!
*Eligibility criteria: Participants must be at least 18 years of age as of the contest date. Employees (and their family members) of CDPQ Infra are not eligible for the contest.
Movin'On 2018
May 30 through June 1, 2018 at L'Arsenal (2020 rue William, Montréal, QC H3J 1R8)