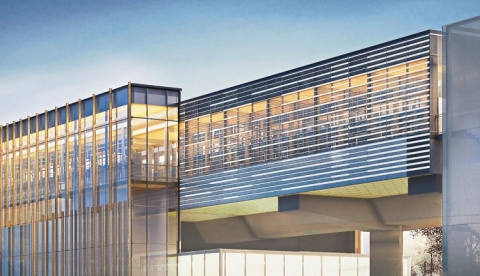 5 things to know about the REM's architecture
Urban integration
Published on
On April 23, 2018, the Association québécoise des transports (AQTr) organized a symposium dedicated to the REM. The work to come with the consortiums was presented and the project's architectural concept was discussed. Here are five points to remember.
1. Design in movement
The look of the stations was designed by architecture firms Lemay, Perkins+Will and Bisson Fortin. The three basic concepts include the idea of movement, symbolized by vertical and horizontal lines, giving the stations rhythm and depth. They are reminders of the REM's movement and the scenery rolling past the windows.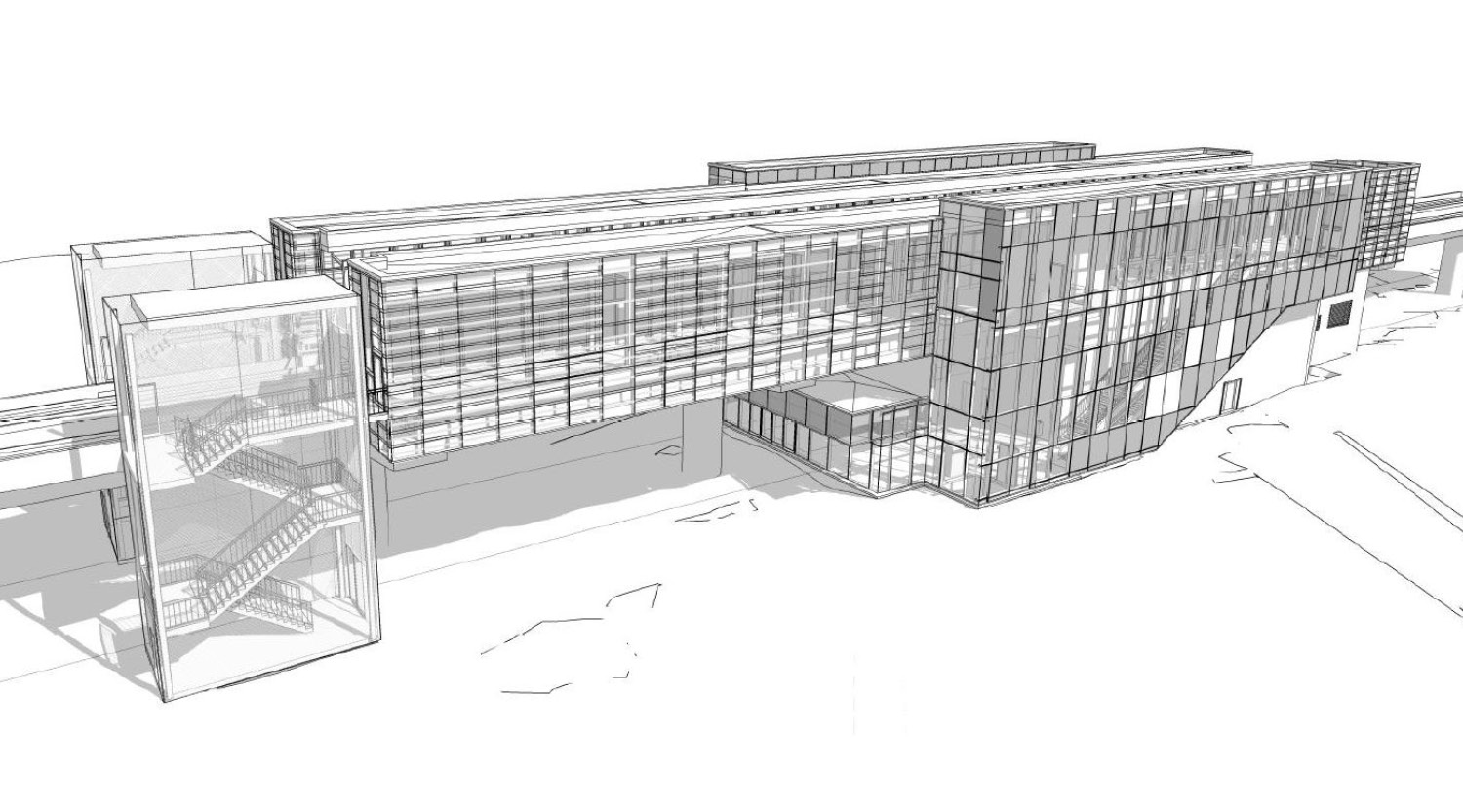 2. Transparent stations
Second concept: transparency. The REM stations have plenty of windows to showcase the stations' surrounding environment and better blend into the neighbourhoods. Practically, this affords a lot of natural light and makes it easier for passengers to get around inside the stations, in addition to enhancing security.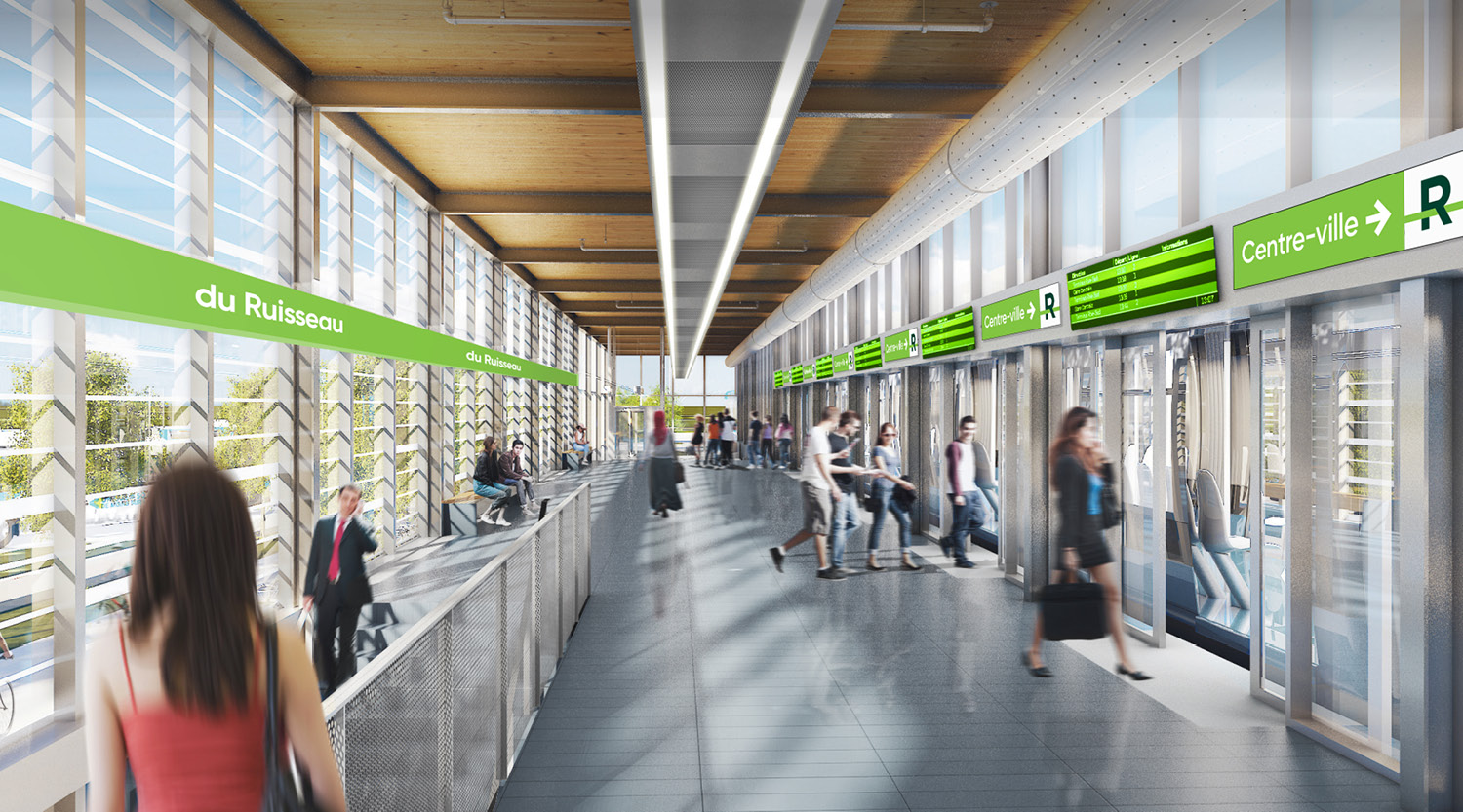 3. Wood, for a Québec touch
Identity is the third concept set by the architects, and is expressed through the use of wood. Used on the ceiling, wood provides warmth to modern buildings with their expansive use of glass. It's also a nod to the REM's local footprint, since wood is a material entirely sourced from Québec—the province has the most engineered wood beam plants in North America!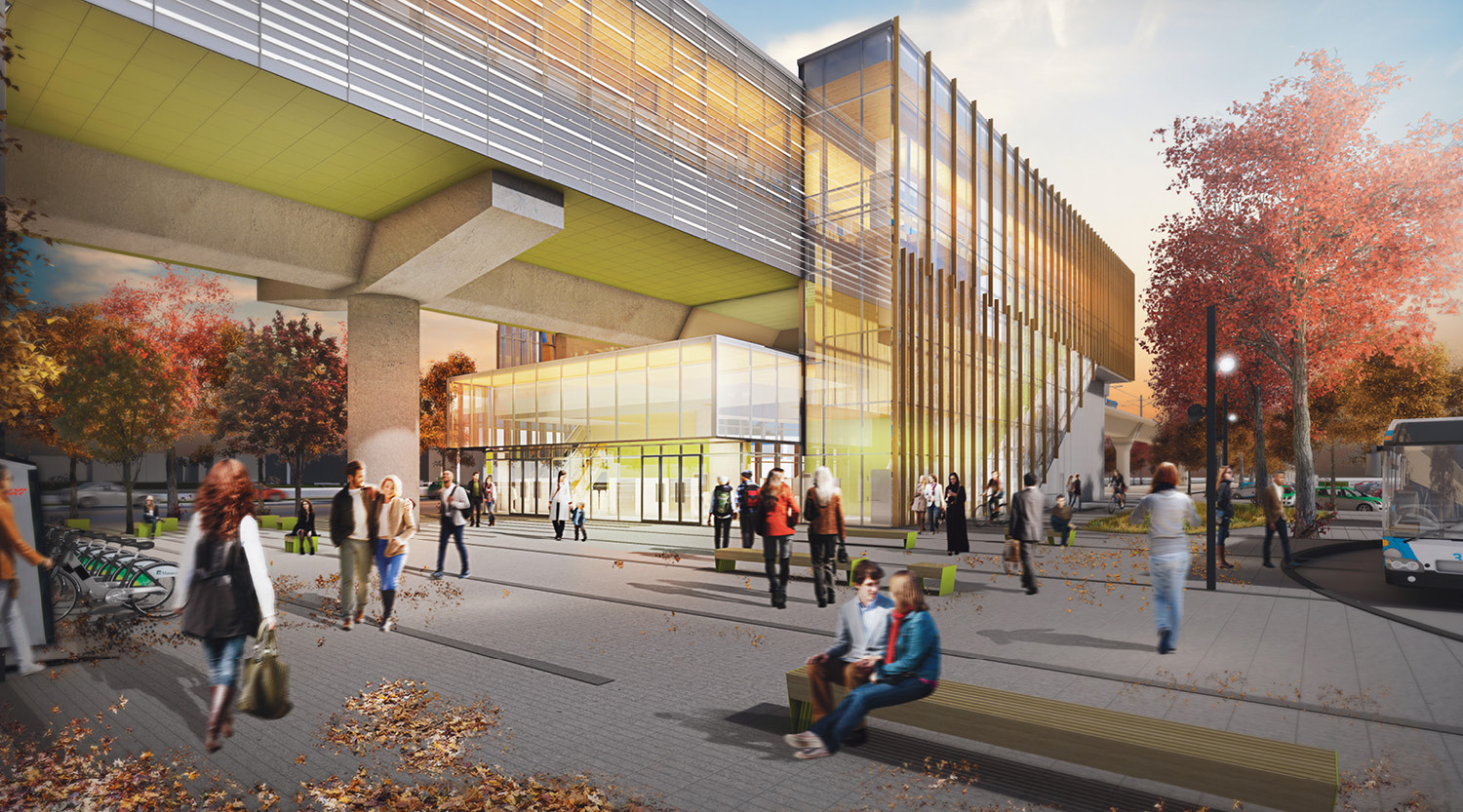 Wood is present on the inside and outside of the stations (vertical and horizontal slats, ceiling).
4. Stations that are underground, at ground level or elevated to adapt to the landscape
Beyond the common concepts (movement, transparency, identity), note that each of the stations will have their own special features to adapt to the Greater Montréal landscapes and their neighbouring environment.
Underground

: Mainly downtown to blend in with the underground metro network and under the MontréalTrudeau airport landing strip.

Ground level

: On the South Shore in the middle of Highway 10 and partly along the Deux-Montagnes line (continuity of the commuter train).

Elevated

: Mainly on the West Island along Highway 40.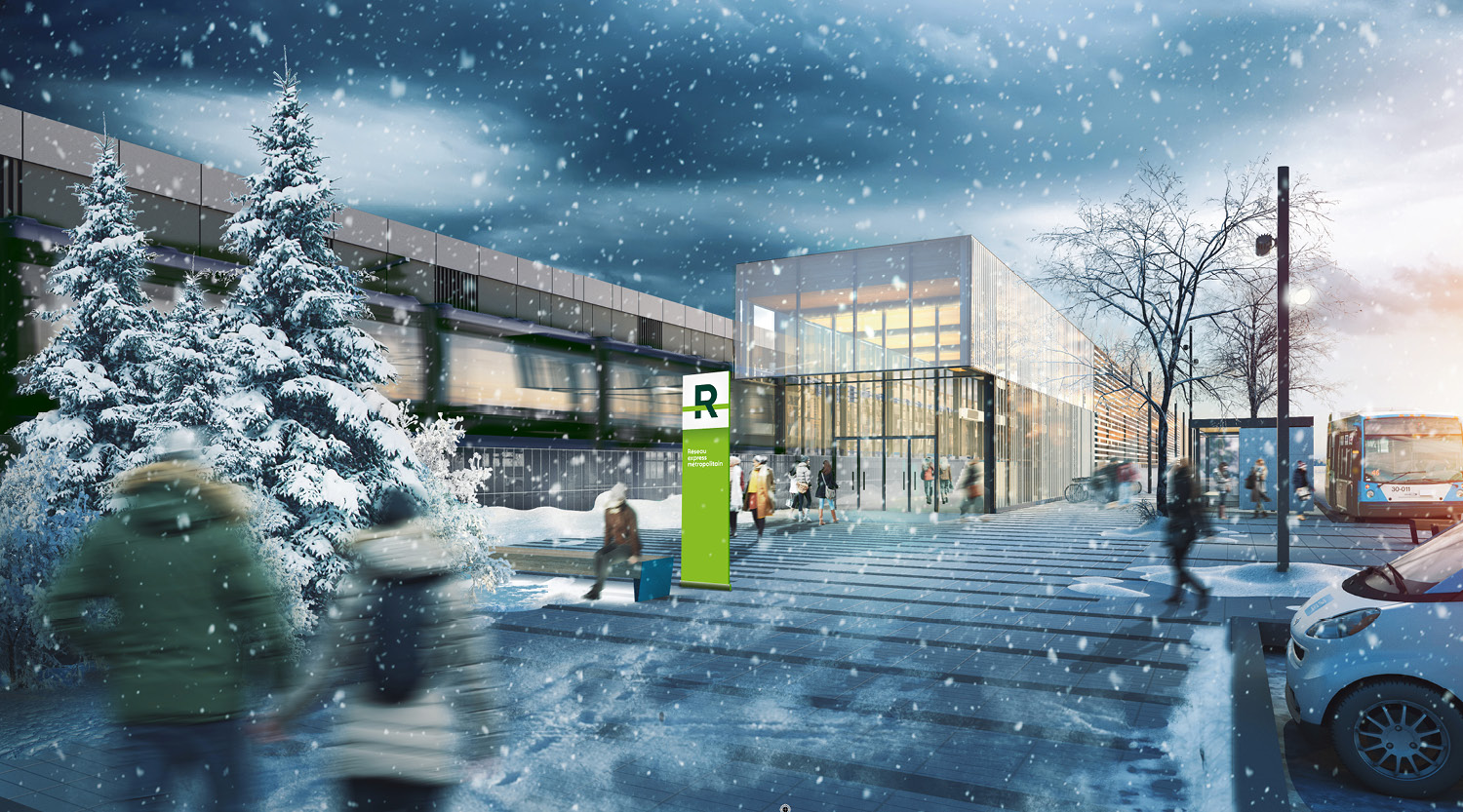 5. Urban integration committee
Lastly, we have announced the implementation of an urban and architectural integration advisory committee. This committee is composed of five external members renowned in their respective fields of expertise:
Mouna Andraos, co-founder of the Daily tous les jours studio
Martin Brière, from BGLA Architecture + Design urbain, and representative of the Ordre des architectes du Québec
Dinu Bumbaru, Policy Director for Héritage Montréal
Luc Gagnon, Director of the Service de la mise en valeur du territoire, Ville de Montréal
Suzy Peate, Executive Coordinator – Metropolitan urban planning for the Communauté métropolitaine de Montréal
Christian Savard, General Director of the organization called Vivre en ville
Marie-Justine Snider, Art Curator at la Caisse de dépôt et placement du Québec
We considered this consultation mechanism essential to guarantee the successful integration of future stations in the neighbourhoods (design, materials, light, indoor and outdoor furnishings) and to represent citizens.
Learn more: