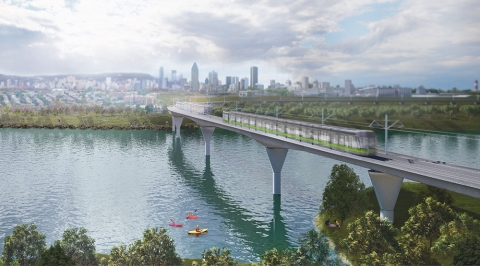 How were the REM route and technology chosen?
Urban integration
Published on
The REM route was established on the basis of two thoroughly analyzed plans for servicing the South Shore and downtown Montréal, and for bringing fast and efficient and fast service to the Montréal-Trudeau Airport and West Island.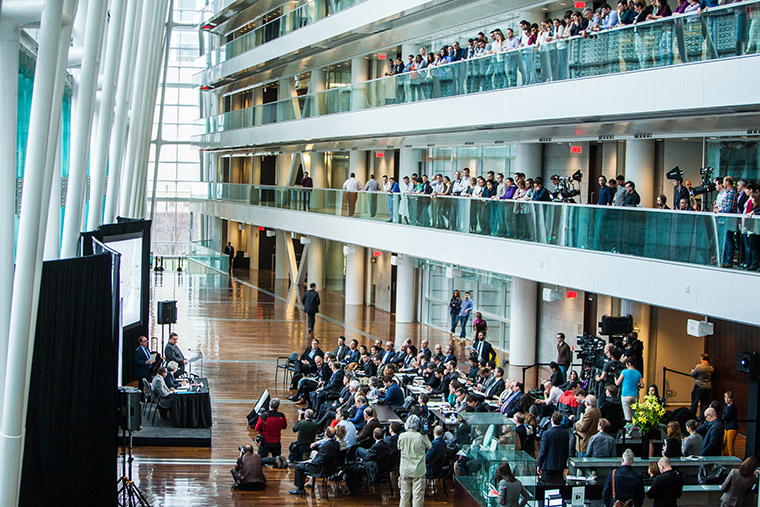 Public announcement of the REM project, April 22, 2016
These two projects were targeted by the Government of Québec in January 2015, and CDPQ Infra sought to identify a solution to ensure their completion. As a result, the REM was formed, integrating both of these lines into a single, 67-km transit network.
In terms of technology choice, we were led by the desire to offer fast and frequent transit services, which helped us establish the goal of a fully dedicated line that would operate in automated mode. Another desire was to employ technology that would meet future needs as well. For those reasons, a light rail metro line was advocated.
This system offers high frequency service, 20 hours a day, 7 days a week. When you arrive at an REM station, the question won't be what time the next departure is, but in how many minutes – a very similar dynamic to that of the Montréal metro network. This frequency could increase in the future to meet an increased public transit need. Lastly, automation of the REM will ensure greater safety and reliability, while its electrical power supply makes the project more "green" and environmentally-friendly.