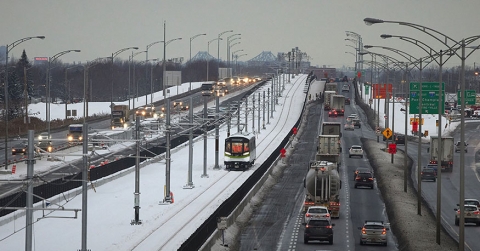 Start of tests on the REM, a driverless light rail system
REM in service
Published on
The REM is a fully automated light rail system. There will be no driver on board. Tests must therefore be carried out to ensure that all system components are operational before commissioning. These tests began in December 2020. 
Read on to find out more about automated public transit systems and the tests to come in 2021!
How does a driverless train work?
Grades of automation
There are several grades of automation (GoA). The REM will be 100% automated at GoA 4, which is the maximum grade. The Montreal metro, for example, is at GoA 2.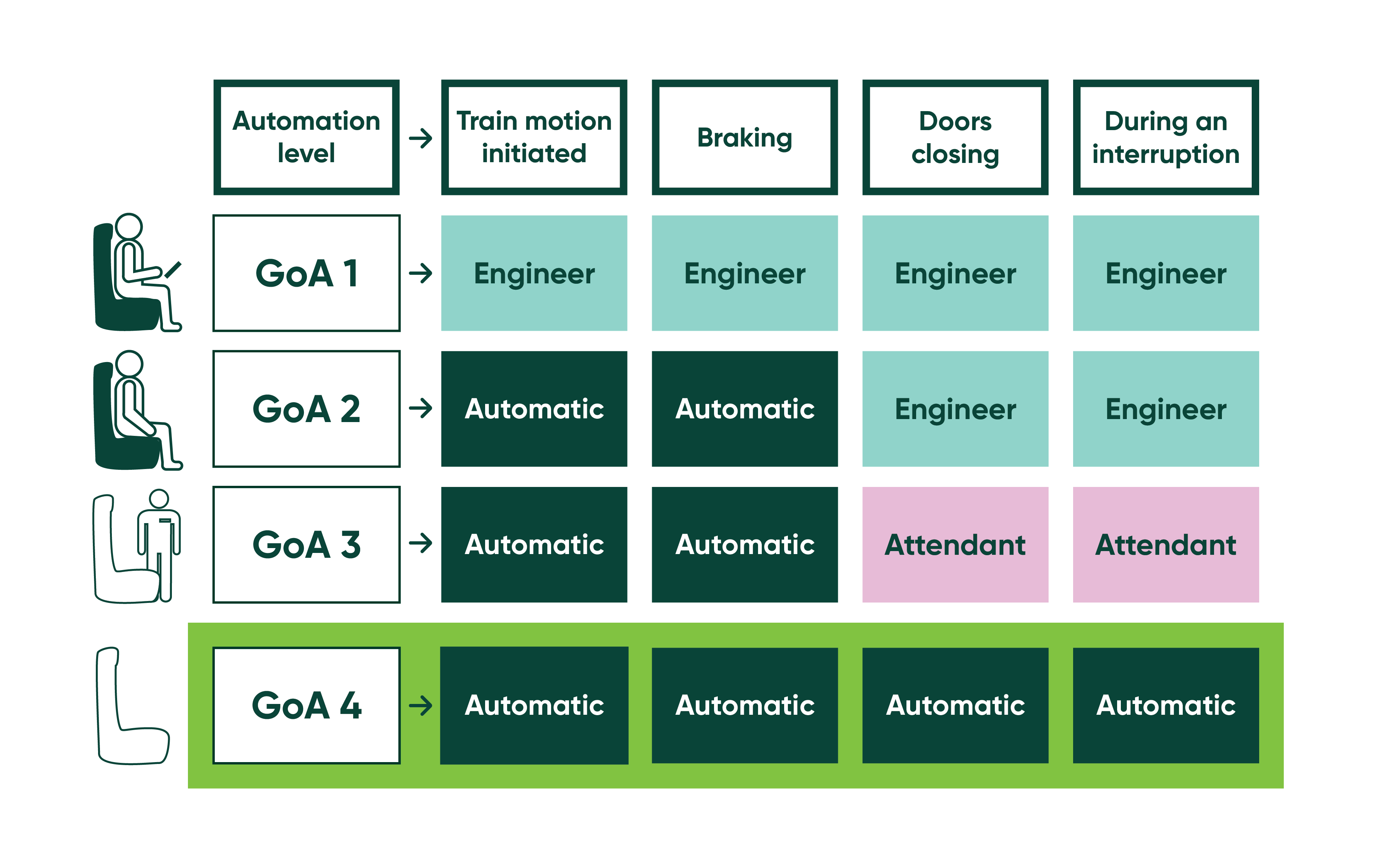 The REM will therefore be continuously operated and monitored from a control centre.
The control centre is the operations brain. This is where car movements are organized based on the schedule. The REM control centre will be at the Brossard terminal station site. Dedicated operations staff will be on duty 24 hours a day, 7 days a week.
How does the control centre manage car movements?
Beacons to know the position of the trains at all times
The basis of automating a public transit system is this very simple notion: each train, made up of four cars during peak hours and two cars off-peak hours, must know where to position itself. This is why beacons are placed all along the route. These beacons allow the cars' on-board computer to know their position to the nearest millimetre and to determine their speed with surgical precision. This information is transmitted continuously to the control centre via antennas on the cars.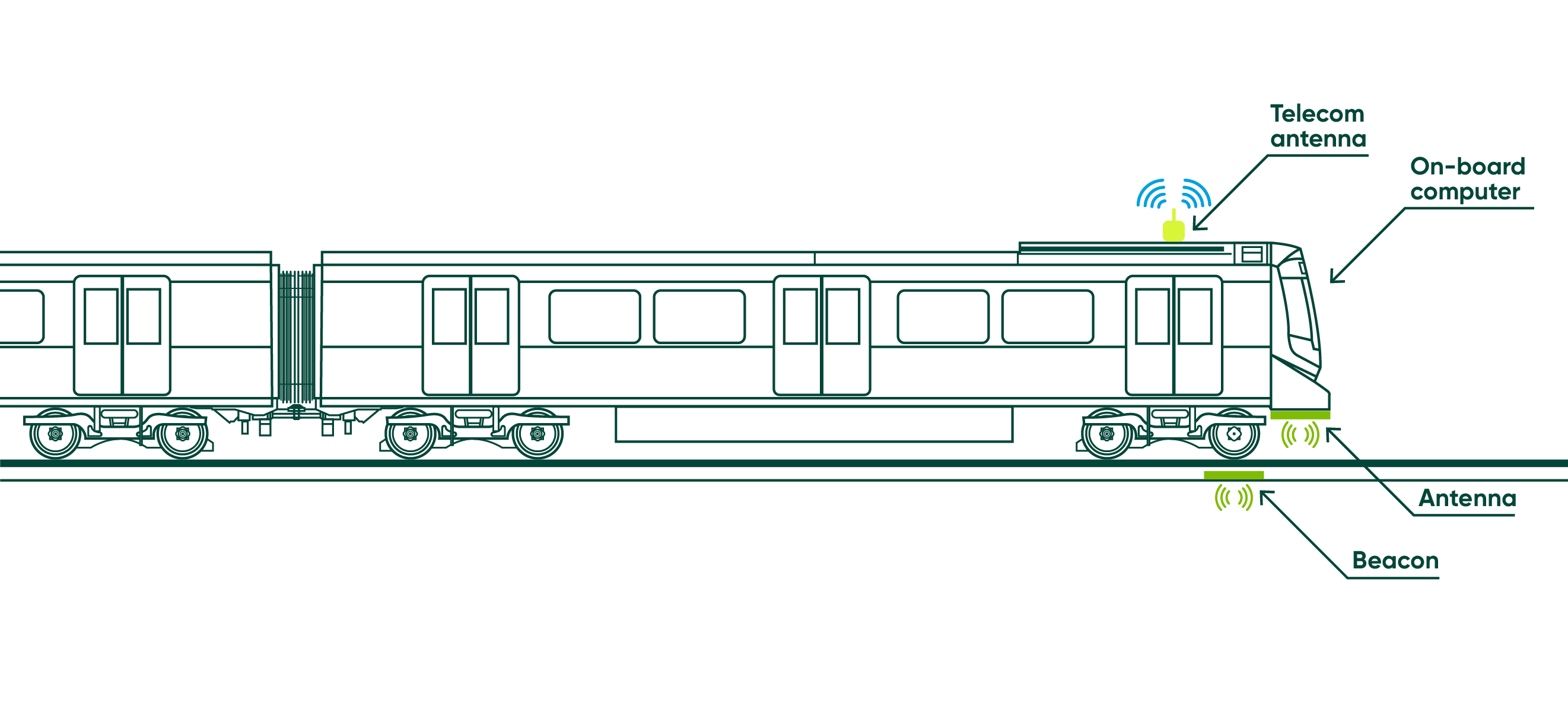 By knowing the position of the trains, the control centre computer can determine the distance required for a car to stop safely and avoid conflicts with the cars in front and behind. Once this basic level of security is assured, a window for car placement is calculated. Car movements are then automatically regulated and adjusted in this window to ensure that the schedule is met. 
This is also the great advantage of an automated system: car passage frequency can be adapted in real time to meet traffic demand.
Automated systems like these also provide some of the highest levels of reliability and safety in the world. A number of lines in Paris, Rome, Barcelona, Copenhagen, Dubai, Tokyo, Seoul, Singapore as well as Vancouver have been using similar systems for about 20 years now.
Tests in real conditions
Where will the first tests take place?
The first tests of the REM in automated mode are being conducted on the South Shore, on a 3.5-km section of the REM route between Brossard station and Milan Boulevard. This specific zone is called the "representative segment."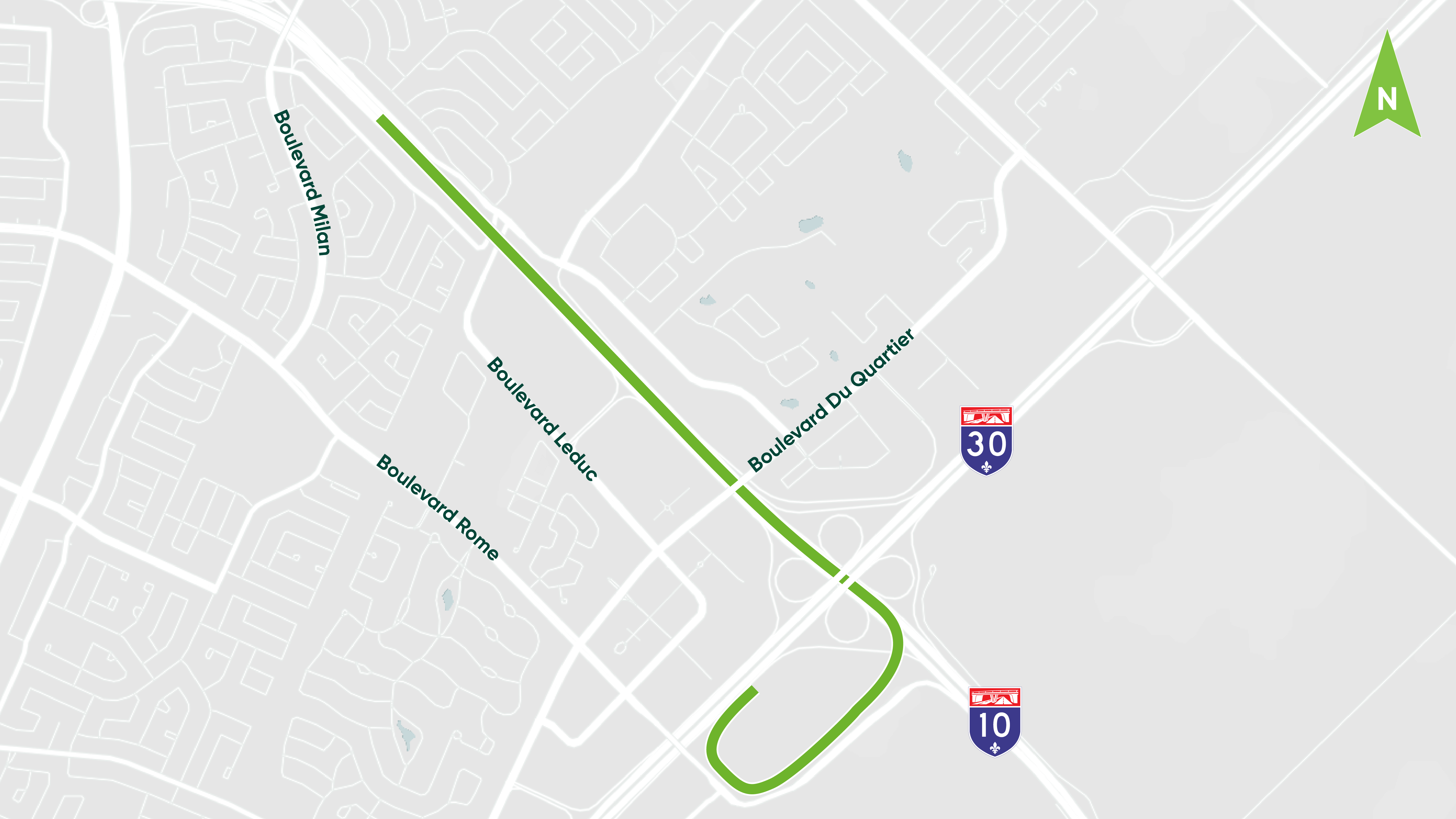 All system components (telecommunications, electrical system, etc.) will be tested there in 2021, under various weather conditions. A further test period of several months will precede commissioning on each section.
On the representative segment, the car will initially run at low speed on the tracks to check beacon positioning. This step is to ensure that the car can recognize its position automatically. Only then will the automatic mode be switched on. After that, the car will pick up speed... from 3 km/h to about 90 km/h and then 100 km/h!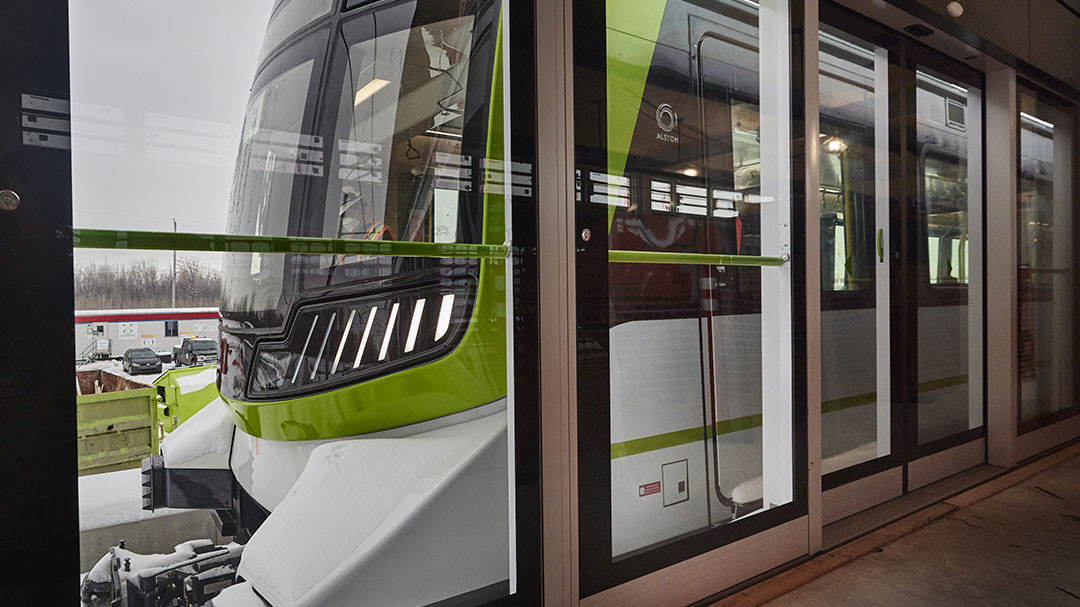 © Alstom / C. Fleury
Don't be surprised: even though the REM is a driverless system, an operator and a test team will be on board for testing. This operator will be able to drive the car, if necessary, from an onboard control station. As soon as the automatic mode is activated, however, the control centre will take over the car.
What components will be tested in 2021?
Multiple components will be tested in 2021 to ensure the safety of users and prepare for commissioning, including:
Power supply (traction energy, management of power supply by electrical substations, position of the pantograph on the electrical cable that supplies the cars, called catenary)
Car acceleration and braking
Stopping precision between cars and screen doors
Quality of ride comfort, to ensure that there are no bumps or vibrations
Communications for passengers aboard the cars
Track intrusion detection system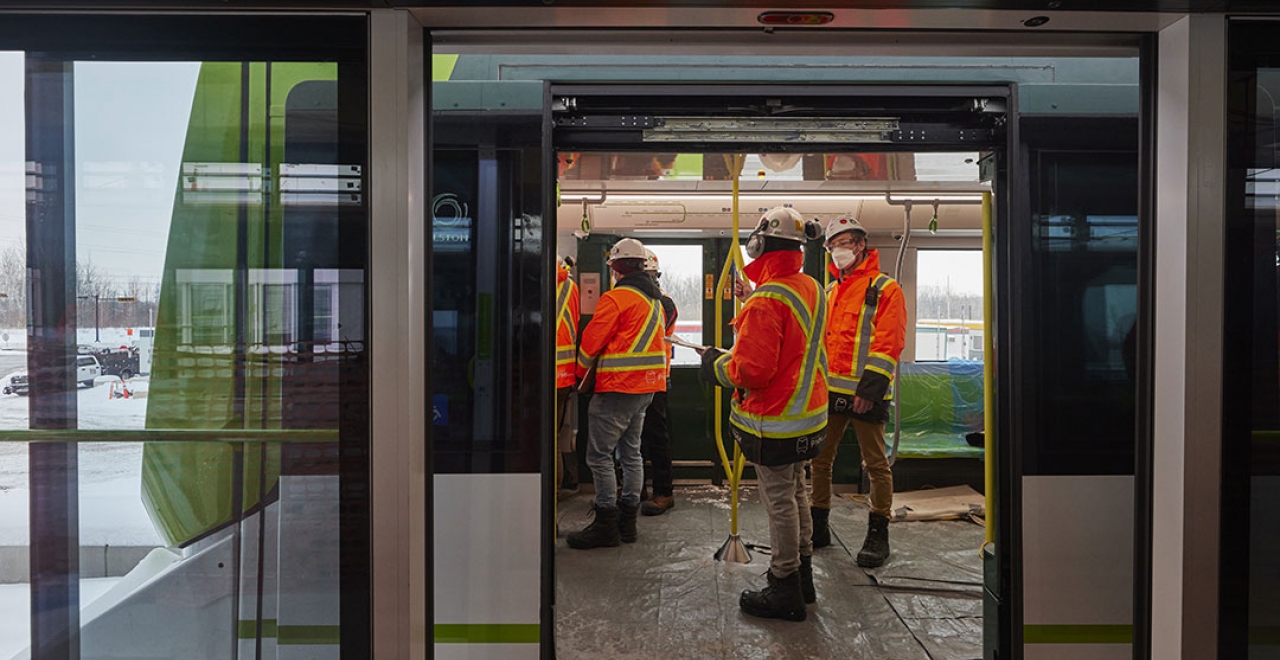 © Alstom / C. Fleury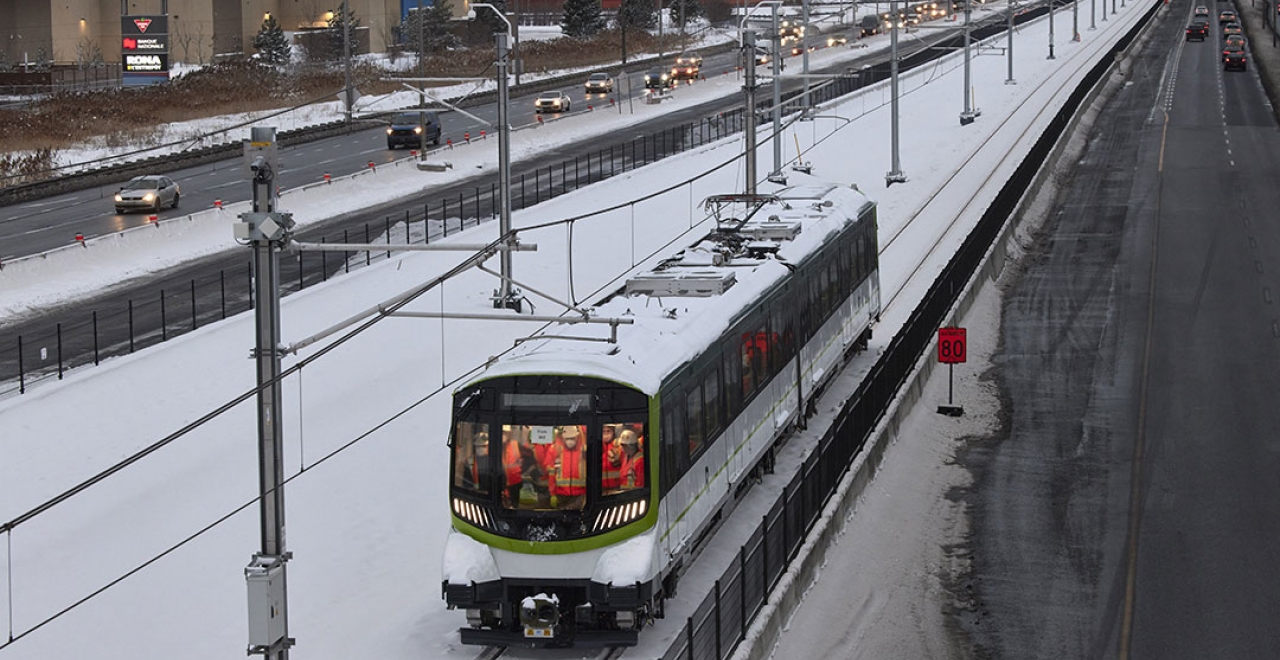 © Alstom / C. Fleury
© Alstom / C. Fleury
More than 100 safety standards and technical requirements must be complied with before an automated public transit system can be operated. These standards affect buildings, railways, electricity, etc. Experts from the REM and the two project consortia, NouvLR and GPMM, must therefore ensure that all applicable standards and requirements will be met for the commissioning of the section between Brossard station and Central Station, scheduled for spring/summer 2022.

Find out more
Discover the REM's cars and future stations!
Station fact sheets
Discover the REM stations and consult the architectural renderings
Rolling stock
Discover the REM cars through an immersive video!