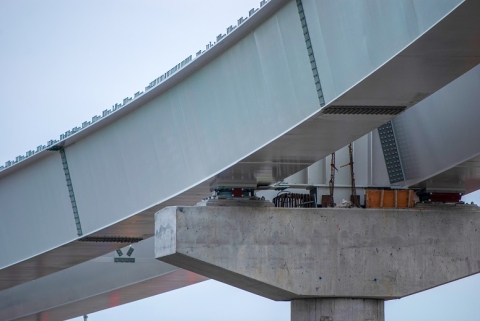 South Shore: the REM is on the rise
Project progress
Published on
The REM has made the most progress, and is the most visible on the South Shore. Along Highway 10 you can now see the elevated structure, the skeletons of future stations, as well as the Du Quartier Station pedestrian overpass.
Let's take inventory of the major milestones achieved in recent months.
First rails were laid
Hot off the presses: In the centre of Highway 10 (between Leduc Boulevard and the Du Quartier Station) in Brossard, the first REM rails were laid – the first of many, since more than 67 km of rails will be laid for the entire project!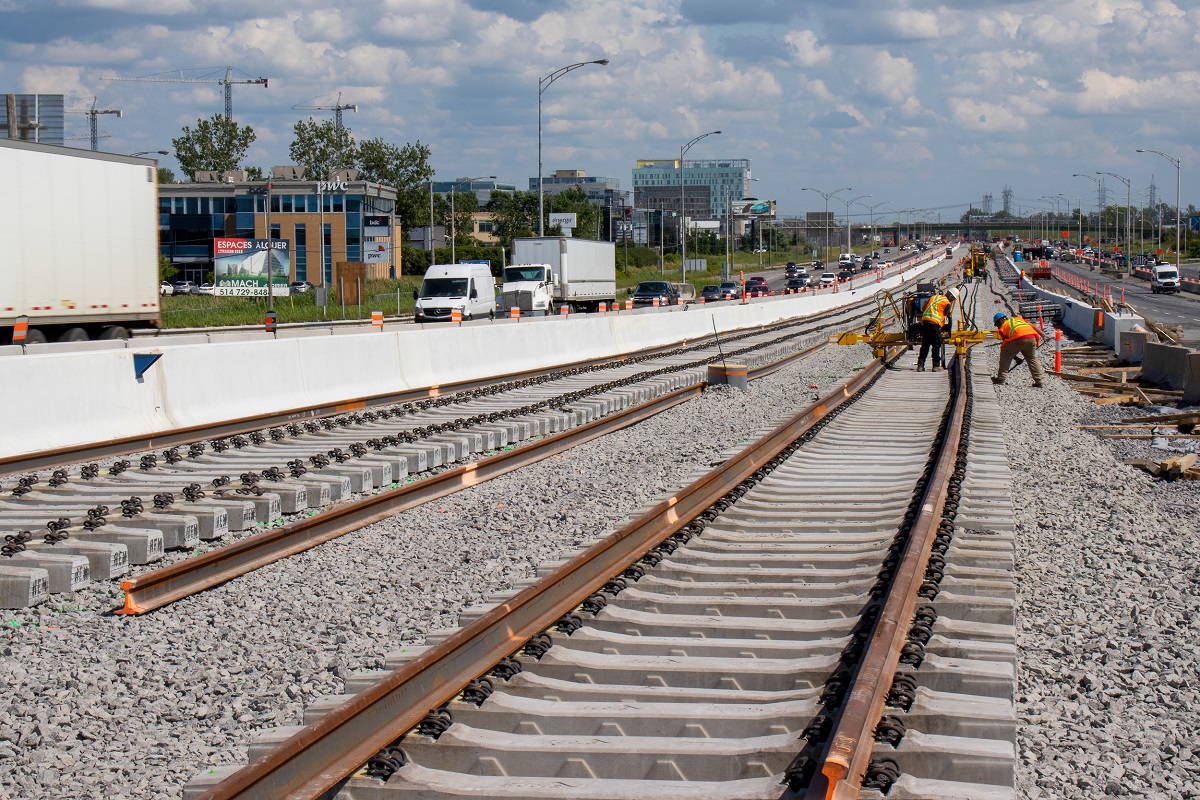 Elevated structure
Approximately thirty beams have been installed near the intersection of Highways 10 and 30. Local snapshot: most beams are precast concrete, manufactured not far from here in a workshop located in Pointe-Saint-Charles. Note, however, that the beams crossing directly over Highway 10 are made of steel. This type of beam is used to cover longer spans between pillars. 
Next steps: Installation of the elevated structure deck and rails in this sector. Remember – REM system and railcar testing will begin in the fall of 2020!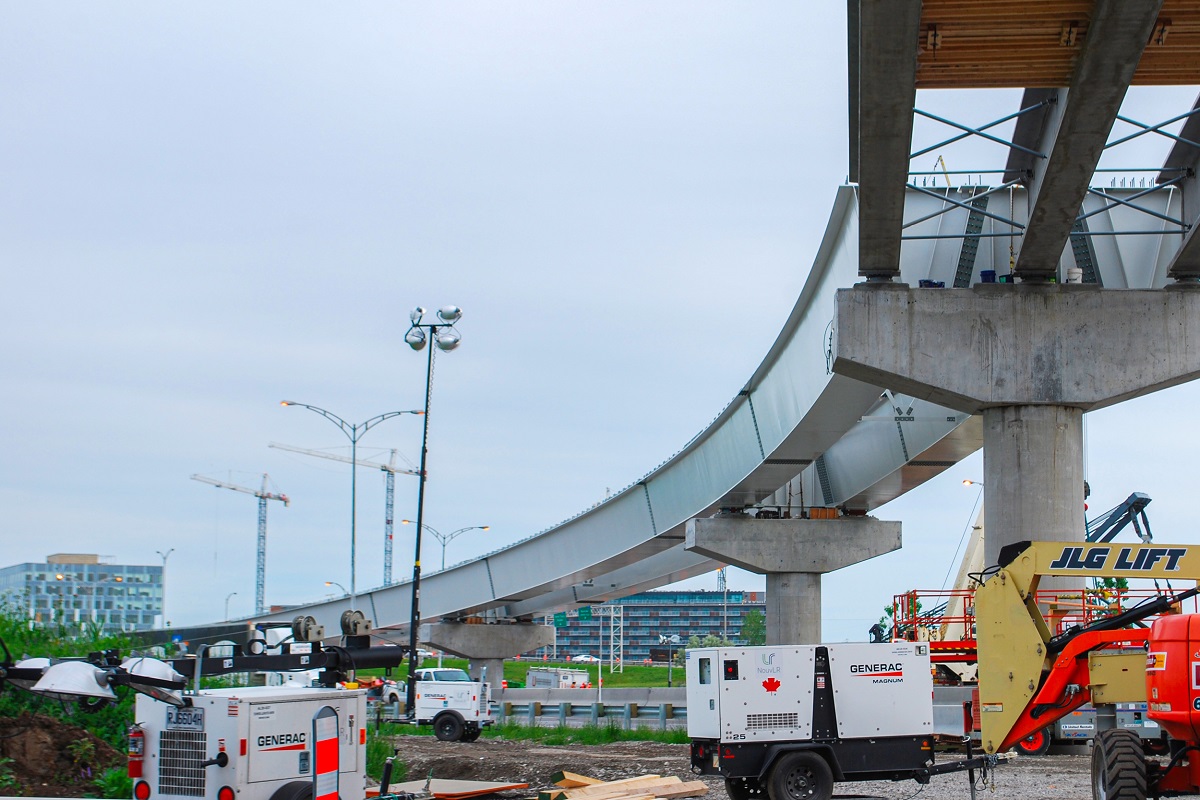 Rive-Sud station and maintenance centre
The maintenance centre and Rive-Sud Station foundations are now visible. This station will be at ground level with platforms accessible from an underground tunnel. The maintenance centre is a critical aspect of the network, since that is where some railcar maintenance will take place and where the control centre – the actual brain of the REM's operations – will be housed.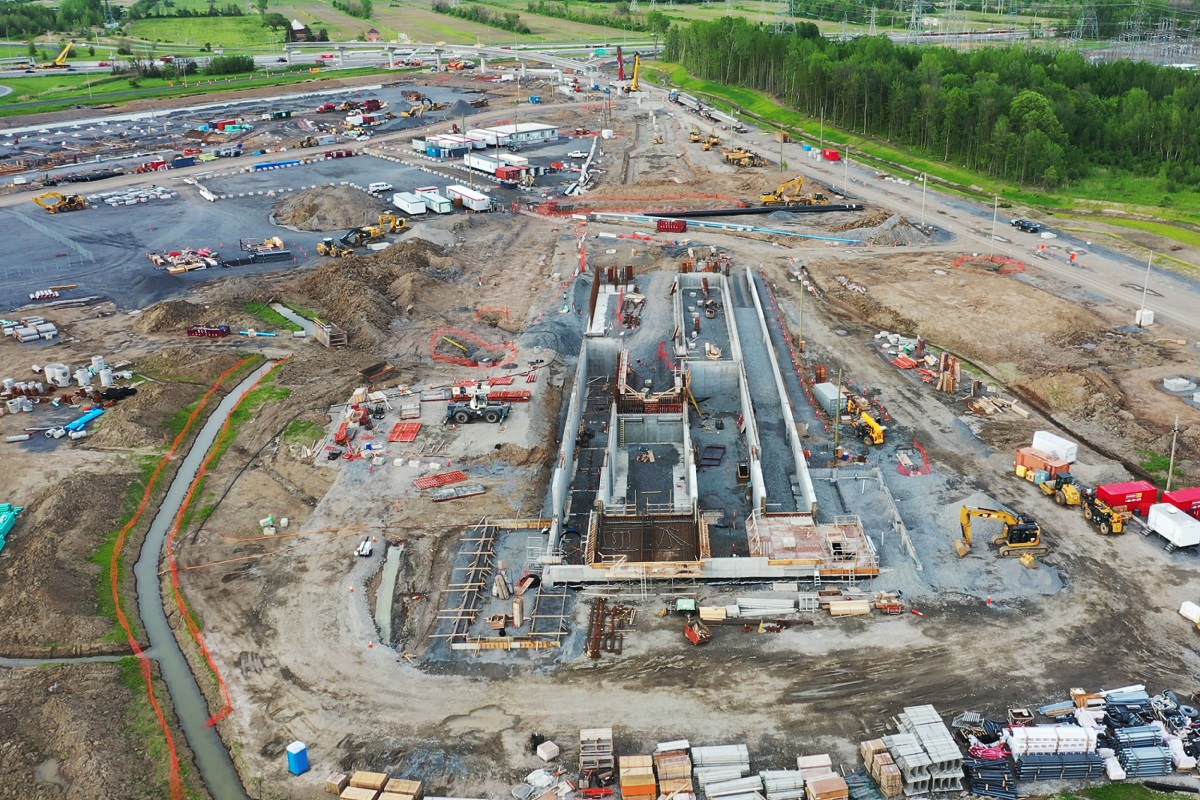 Du Quartier station
Mission accomplished: the overpass that will connect Du Quartier Station to the DIX30 (eastbound) was installed overnight from June 14 to 15.  A second overpass connecting the future Solar Uniquartier project (westbound) will be installed in early fall.
The Du Quartier Station has also begun to take shape as the steel structure is being erected. We're talking bets as to which station will be completed first – Du Quartier or Rive-Sud!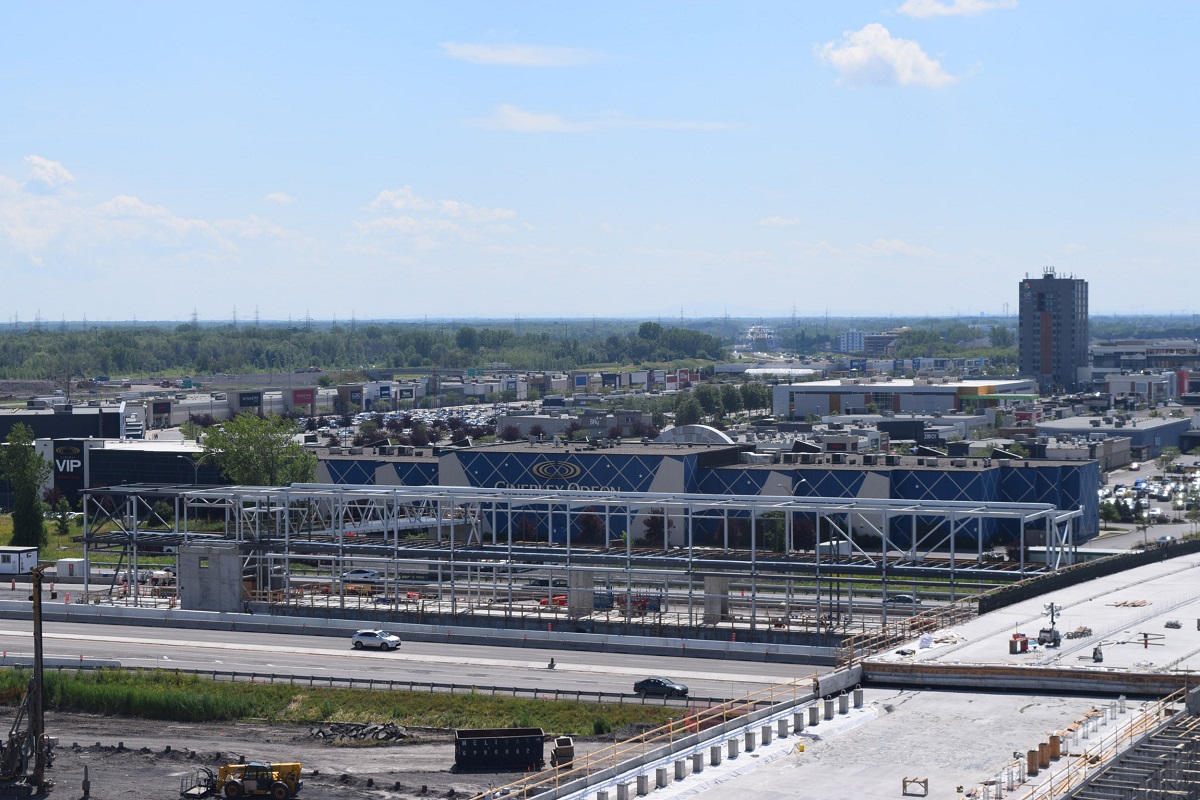 Panama terminal
Construction is also moving forward at the Panama terminal, preparing the temporary parking lot and bus terminal that will be put in service this fall, allowing bus service to continue during construction.
Next milestone: Panama tunnel will be closed this fall to begin work on the Panama Station and in the middle of Highway 10. Together with municipal authorities and other transit organizations, mitigation measures will be implemented to help limit impact on public transit.