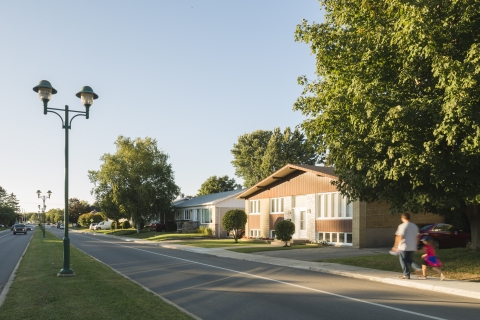 Deux-Montagnes line: Enhanced service with the REM
REM in service
Published on
With the REM, a high-frequency light rail network, those who currently use the Deux-Montagnes commuter train line will enjoy enhanced service options. How will these riders benefit from the REM?
 
More frequent service
The REM will operate 20 hours a day, 7 days a week, with departures every 5 minutes during peak hours and every 15 minutes in off-peak hours between Deux-Montagnes and Sunnybrooke stations. Between Bois-Franc and Central Station, trains will depart every 2.5 minutes during peak hours and every 5 minutes in off-peak hours.
 
Greater capacity
The REM will have a minimum transportation capacity of close to 22,000 passengers between 6:30 and 9:30 a.m., 5,000 more than the existing transit network can carry.
 
New connections to metro lines
The REM will connect to Montréal's three existing metro lines: the blue line via Édouard-Montpetit station, the green line via McGill Station and the orange line via Bonaventure Station (Central Station).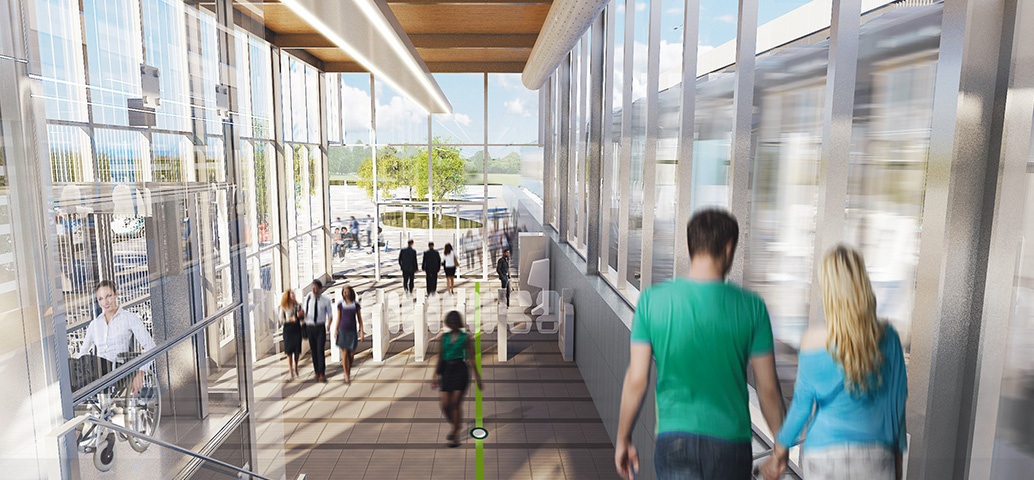 Inside of a typical REM station (Du Ruisseau)
Different cars
The REM is not like commuter rail, its cars being more akin to the metro's from a technological standpoint. The REM cars are smaller but much more frequent, which explains their substantially greater capacity.
 
More destinations
The REM will connect you to the Montréal-Trudeau Airport, Technoparc Montréal, South Shore and parts of the West Island, all within a single transit network.
 
Enclosed and universally accessible stations
You will wait for the REM train indoors, on a platform separated from the tracks by automatic platform screen doors. All stations will be universally accessible.
The REM construction schedule will be announced in the coming weeks. You will then be notified of the various work phases to come and about possible impacts on current Deux-Montagnes line operations. Subscribe to our newsletter for prompt notifications of new developments.