3 worksites to watch on the South Shore for spring 2019
Project progress
Published on
REM work will pick up speed on the South Shore, in preparation for commissioning by 2021. Here is an update on construction sites and changes to come.
1.

Work continues on the Panama bus terminal
Work on the Panama bus terminal began in 2018 with the construction of a temporary terminal and parking lot; these new infrastructures will be available this summer. The temporary infrastructures will free up the work area needed to construct the REM's permanent infrastructures. Work will be carried out in various stages in an effort to minimize impact on users while the new network is built.
Next steps:
Starting April 15:

approximately 50 spaces in the main parking lot will be temporarily closed so construction can continue. Note that approximately 80 spaces will be reopened in the temporary parking lot to increase space at the Panama Station t

oward the end of this summer

, bringing the total up to about 1,230 spaces (learn more).
Starting mid-April: the construction of a new access ramp to Highway 10 West on Plèdre Street to make it easier for buses to exit the Panama terminal will start. This transitional measure will be in service in June (learn more).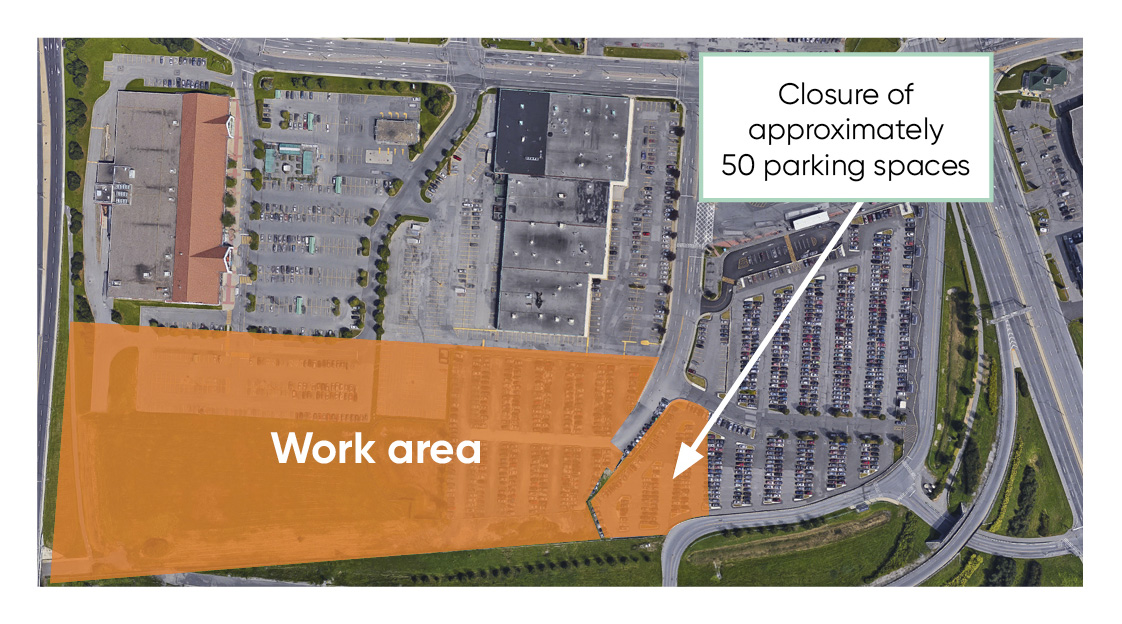 2.

Work will begin in the centre of Highway 10
The REM will run down the middle of Highway 10, where the reserved bus lanes are currently located. This spring, work will begin in this central portion of the highway, which will lead to permanent closure of the Chevrier Tunnel on April 22.
A reserved bus lane will be maintained throughout the entire project in dense traffic areas, moving to accommodate each work phase, in order to ensure efficient service is provided to public transit users in both directions.
Public transit users will be notified of these changes beforehand; detailed information on route changes is available here:
3.

The REM structure becomes visible
REM's elevated structure began in 2018; soon 15 pillars will be completed. The first beams for the elevated structure on the South Shore will be installed toward the end of this spring, at the intersection of Highways 10 and 30. Then construction of the structure deck is scheduled for this summer,
Construction of the elevated structure will continue under the Highway 10 overpasses on Malo Avenue and Leduc Boulevard (learn more).
Finally, the skeletons of the Rive-Sud and Du Quartier stations are taking shape along Highway 10.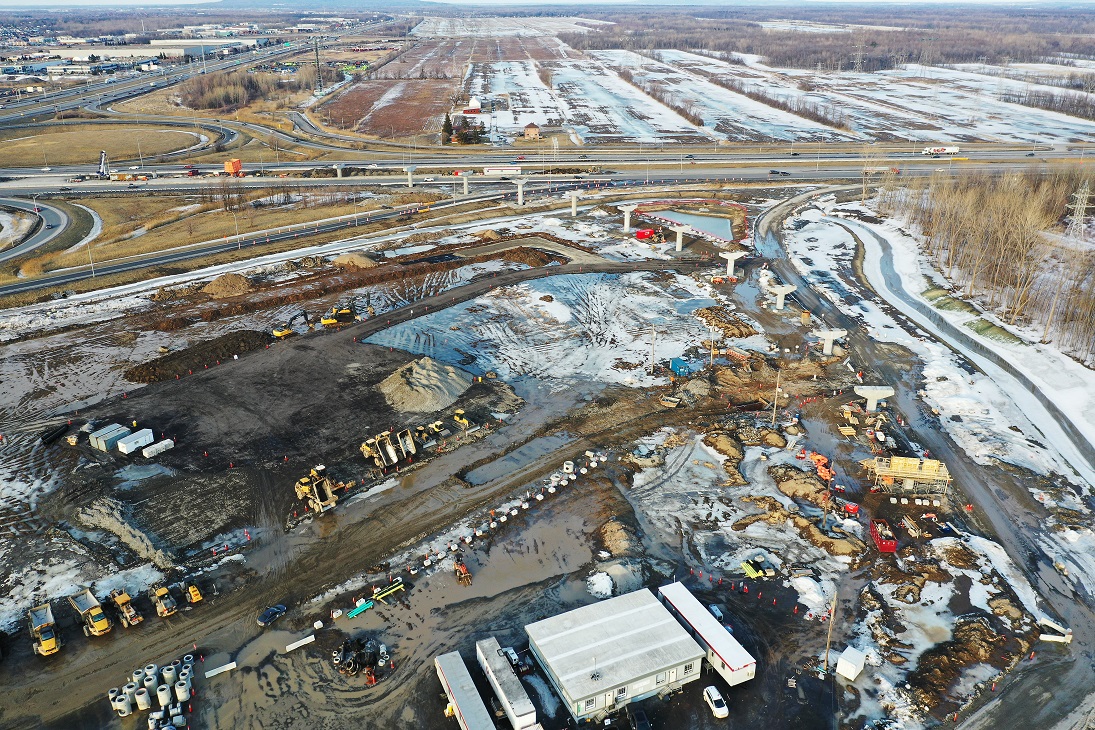 REM pillars at the intersection of highways 10 and 30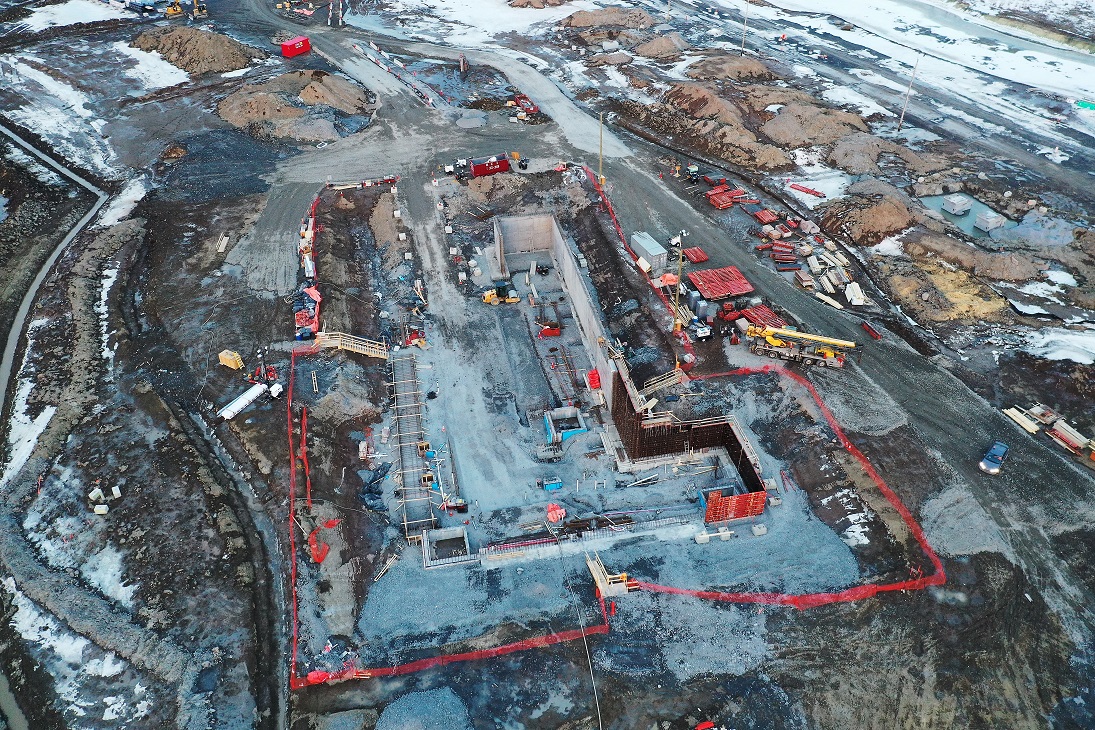 Rive-Sud station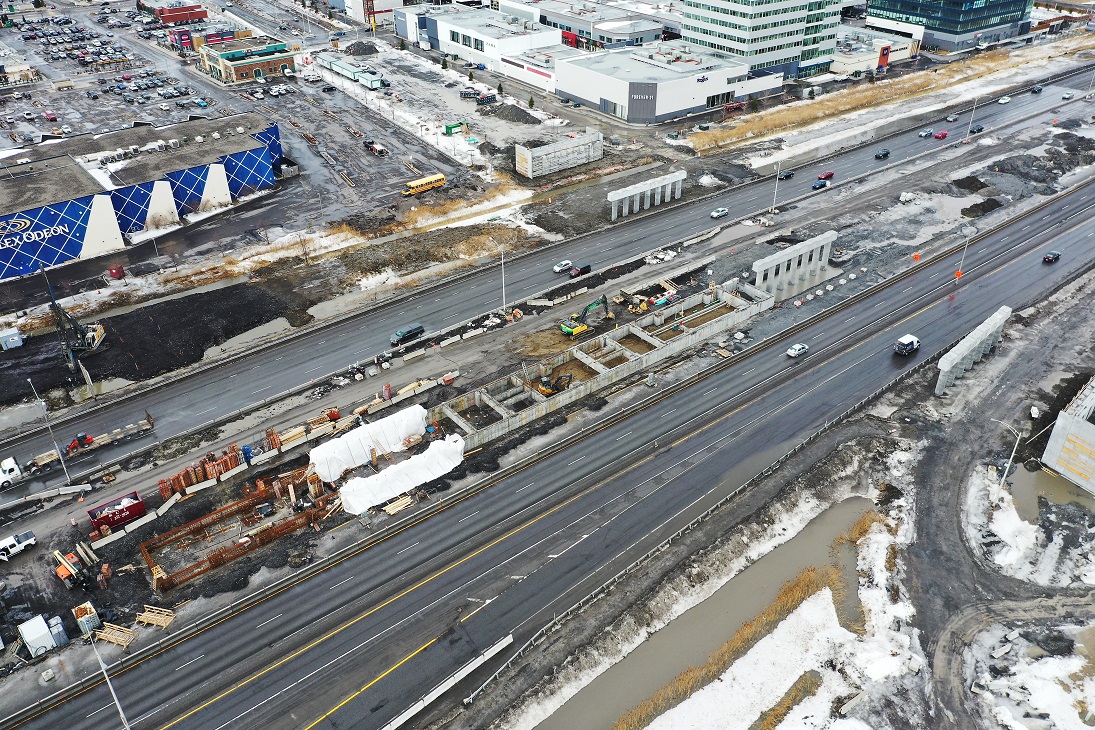 Du Quartier station