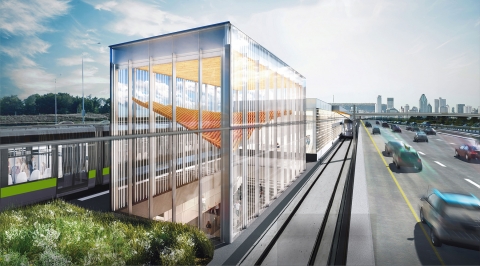 Brossard to get three REM stations
REM in service
Published on
Three REM stations will be built along Highway 10 in Brossard:
Panama Station

will be located where the bus station bearing the same name is currently located. This station will feature a bus station and a parking lot.

Du Quartier Station

will be located in the centre of Highway 10, where the future 

Du Quartier Overpass

will be built. A pedestrian walkway will be built over Highway 10, to provide access.

Rive-Sud Station (a terminal station)

 will be located in the southwest quadrant of the Highway 10 and Highway 30 intersection. This station will feature a bus station and a 3000-space park-and-ride lot. The location was selected to facilitate access and prevent spill-over onto local streets.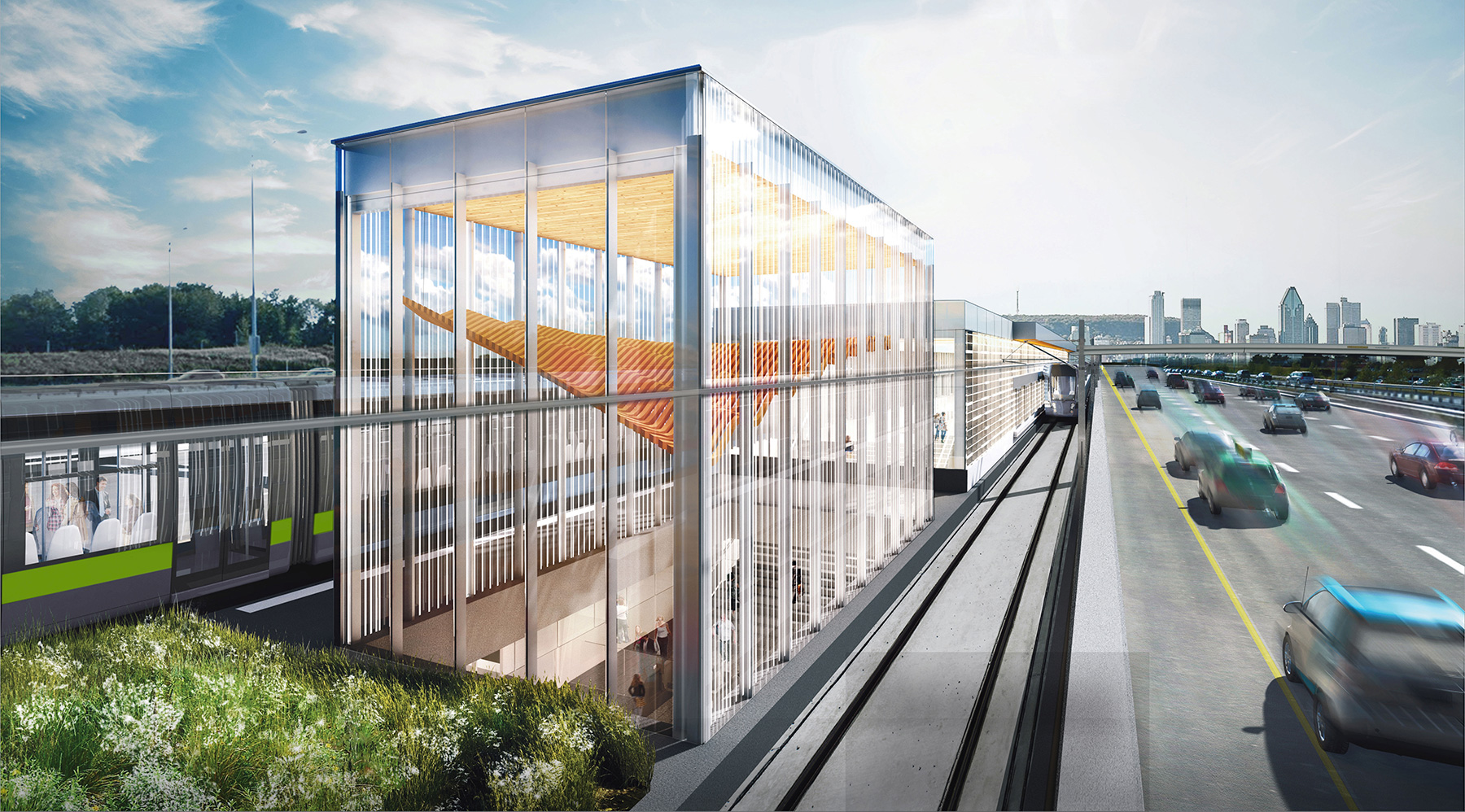 REM's future Panama station (3D rendering for informational purposes only)
More departures and longer hours of service
The REM will be in service 20 hours a day, 7 days a week, with departures on the Rive-Sud every 2,5 minutes during peak hours, and every 5 minutes during off-peak hours.
 
Greater reliability for the trip home
With its reliability and dedicated corridor, the REM will take you from downtown to:
Panama Station in under 10 minutes

Du Quartier Station in 13 minutes

Rive-Sud Terminal Station in 15 minutes
The congestion that buses must currently deal with when leaving downtown will be a thing of the past – make way for reliable, fast and frequent light rail service.
 
Twice the capacity
The REM will significantly increase the network's capacity. Once the network is completed, twice as many public transit customers will be able to cross the Champlain Bridge toward Montréal.
 
Connections to metro lines
The REM will be connected to three current Montréal metro lines: the blue line via Édouard-Montpetit station, the green line via McGill station, and the orange line, via Bonaventure station (Central Station). You will therefore have many more travel options.
 
More destinations
The REM will connect you to Montréal-Trudeau Airport, Technoparc Montréal, the North Shore and parts of the West Island, all within a single transit network.
Please view the network map to find the exact locations of REM stations on the South Shore.