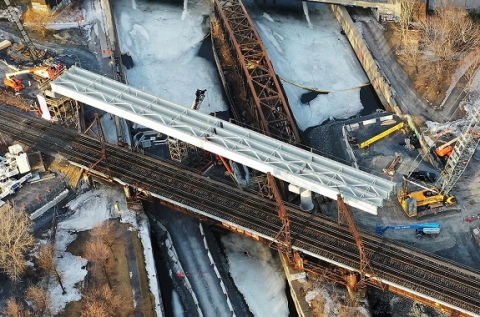 10 pictures taken one year after work began
Project progress
Published on
REM work began nearly one year ago! The first year was one of transition and setting up construction sites, but that didn't prevent work from being accomplished. Let's revisit the main construction sites in progress in the greater Montréal area through these pictures.
1. South Shore
Pillars for the elevated structure have been completed near Highways 10 and 30. Next step: installing decks beginning this summer.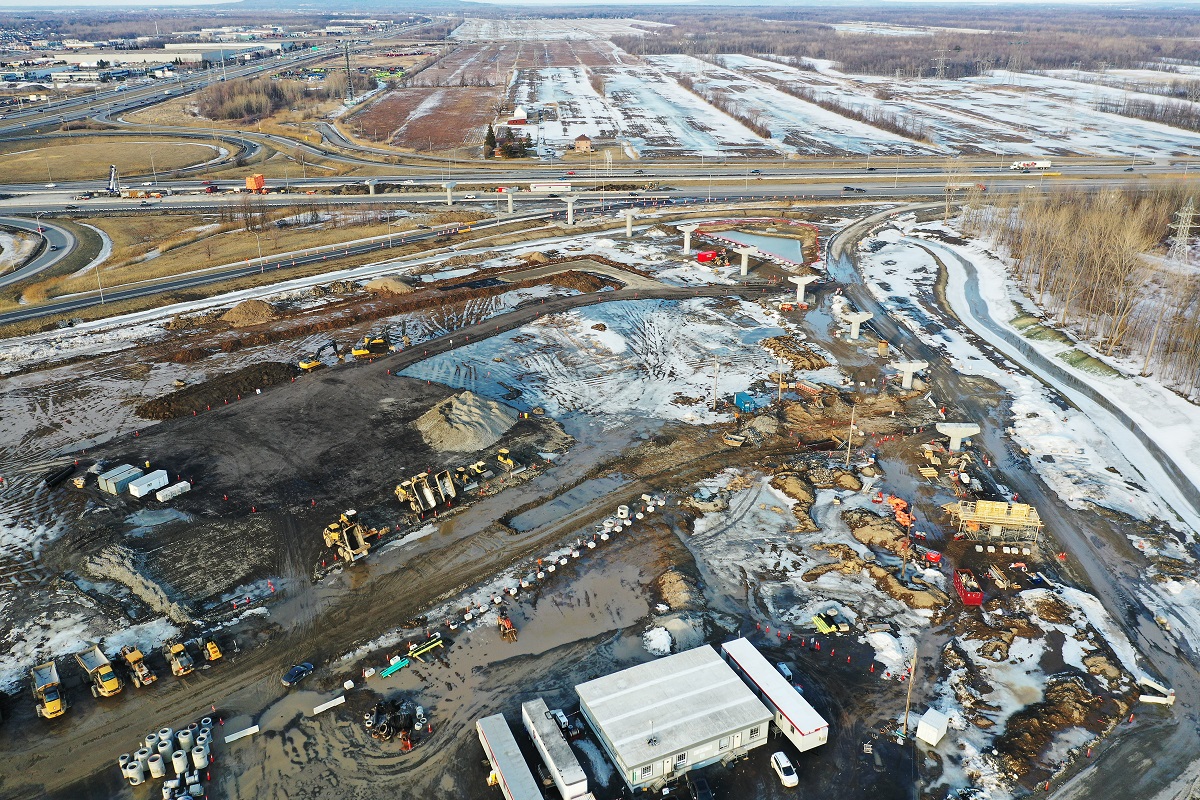 2. Du Quartier
Station construction has begun on the South Shore. Here we see that the Du Quartier Station foundation is visible from Highway 10.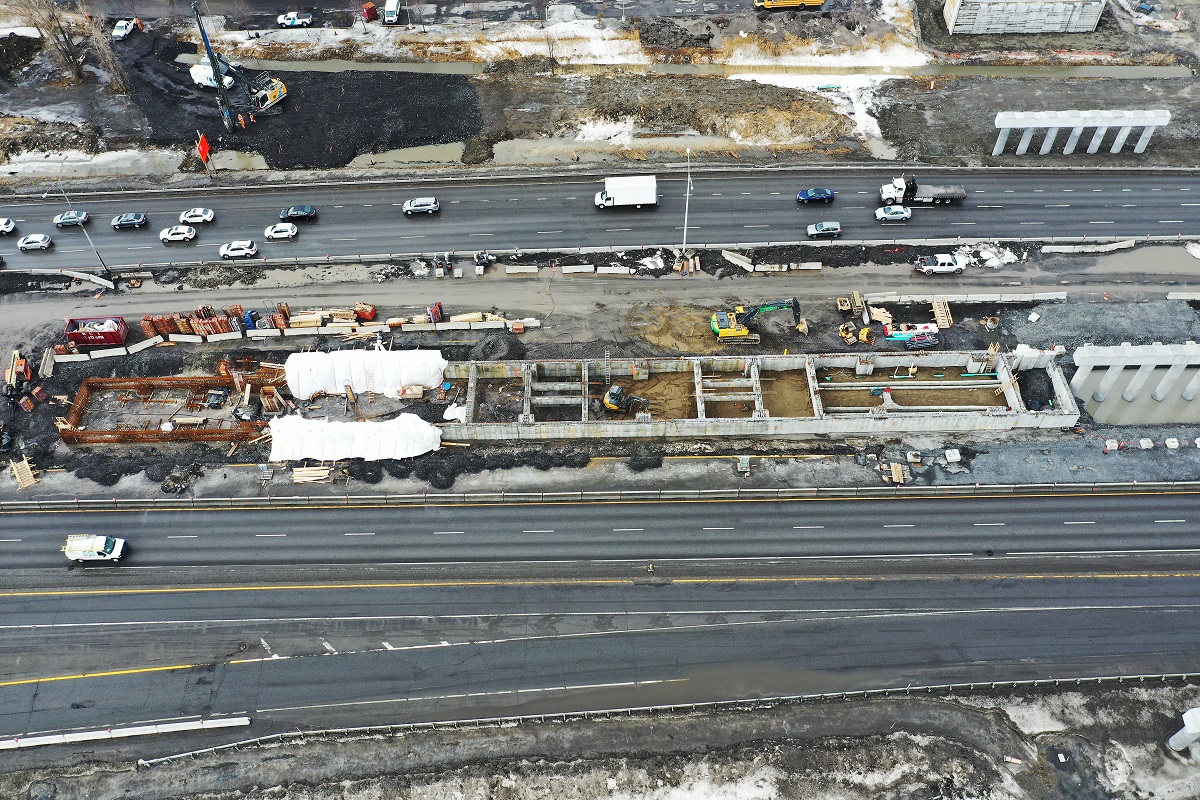 3. Lachine Canal
Important milestone for the project: the first beams for the elevated structure were installed over the Lachine Canal at the beginning of April. Construction on the structure will continue in the next months in the Pointe-Saint-Charles area.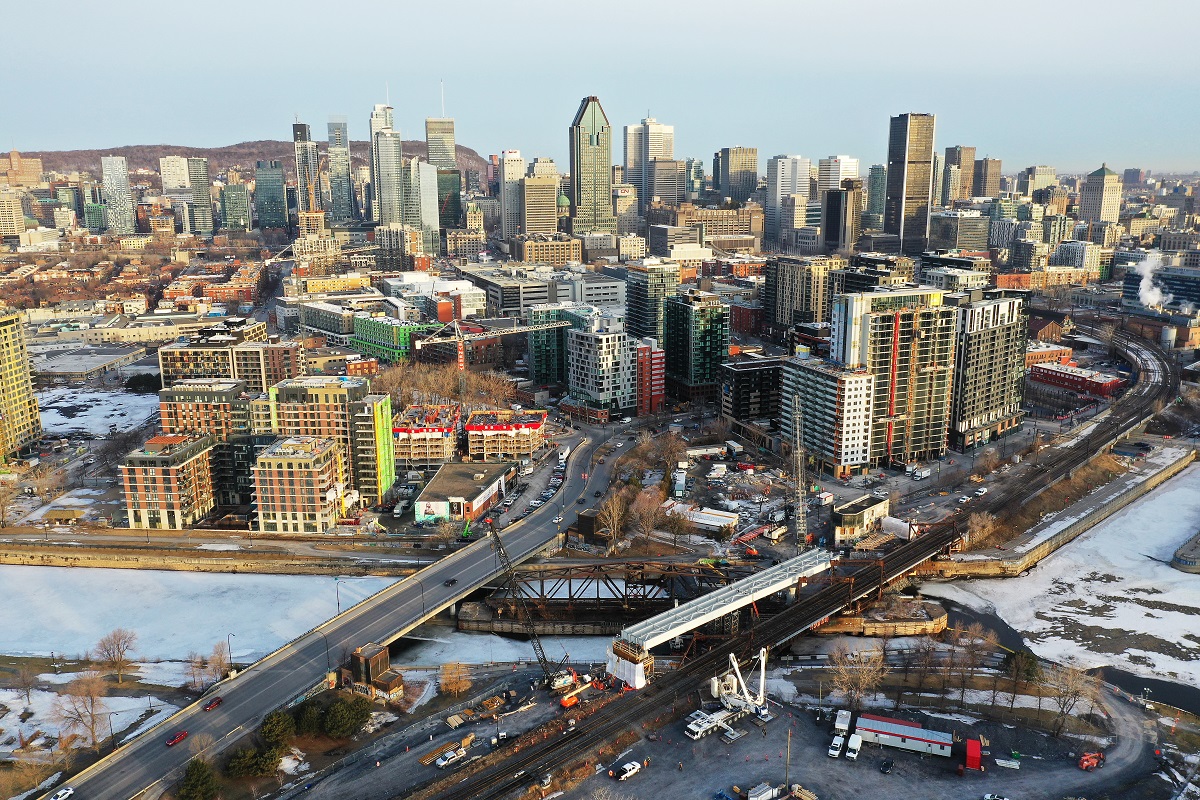 4. McGill
Two underground construction sites are in progress downtown: construction of the pedestrian tunnel connecting the future REM station to the green line (8 metres) and excavation for the McGill Station (15 metres).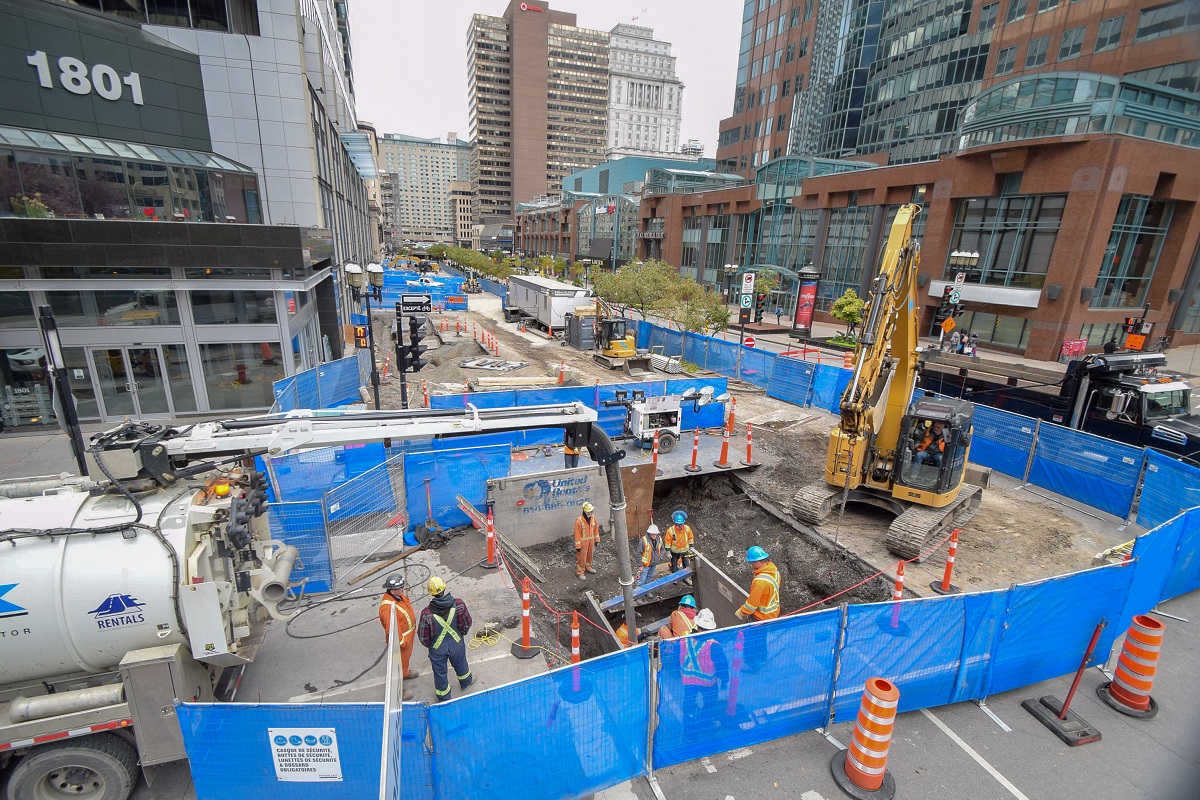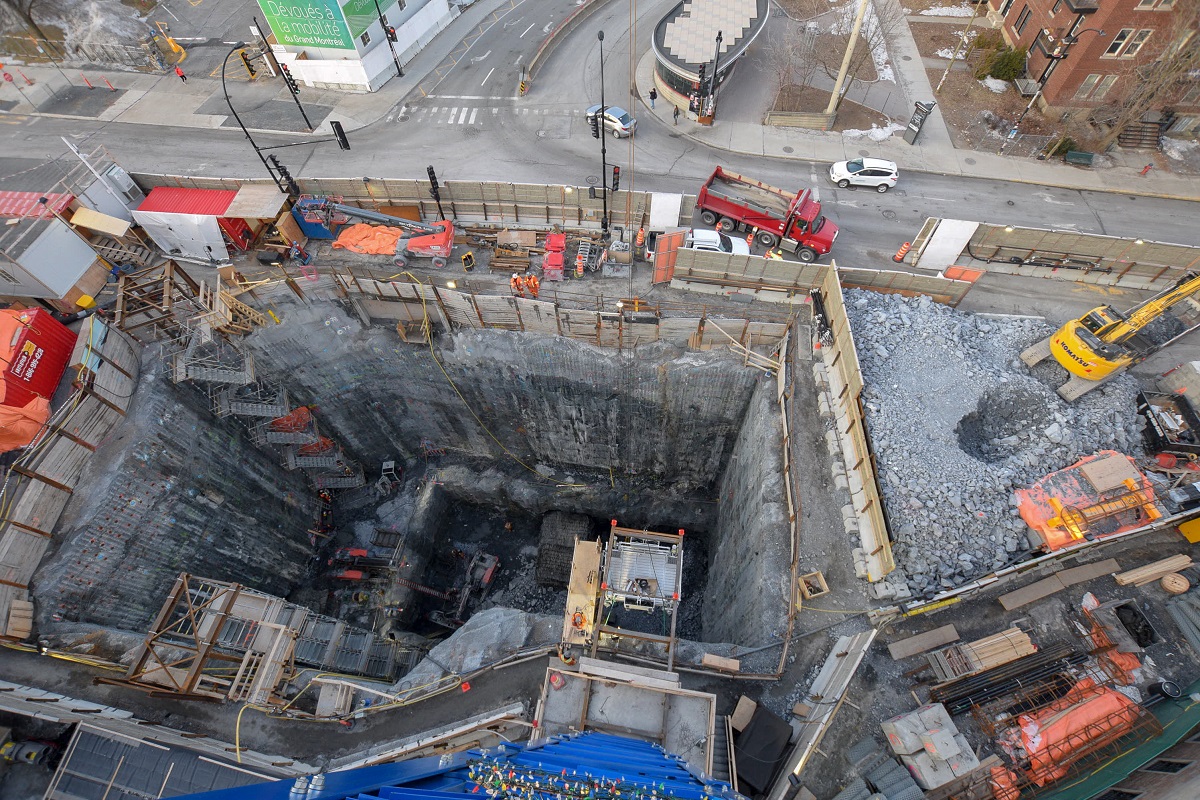 6. Canora–Mont-Royal
The first construction phase (transfer of electrical power, platform excavation, retaining wall construction, pile driving) has progressed well on the west platforms at the Mont-Royal and Canora Stations.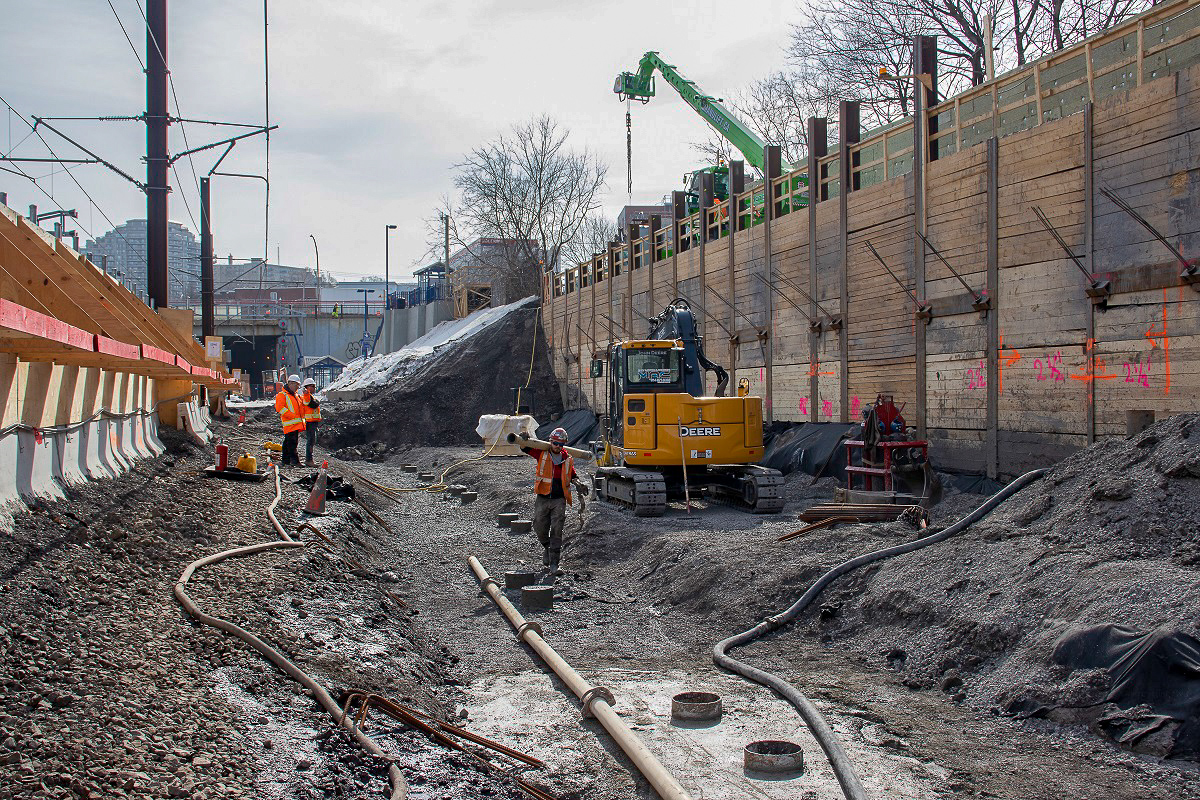 7. Autoroute 40
In early November, Highway 40 was completely closed in both directions in western Montréal to allow for the demolition of a railway overpass. More than 2000 m3 of concrete was demolished in less than 30 hours on this fast-track construction project!
8. Technoparc
The first year also featured thousands of hours of preparatory work: surveying, geotechnical drilling, hydro-excavation, relocating of public utilities... at the Technoparc, preparatory work was geared toward preparing for the arrival of the tunnel boring machine this summer.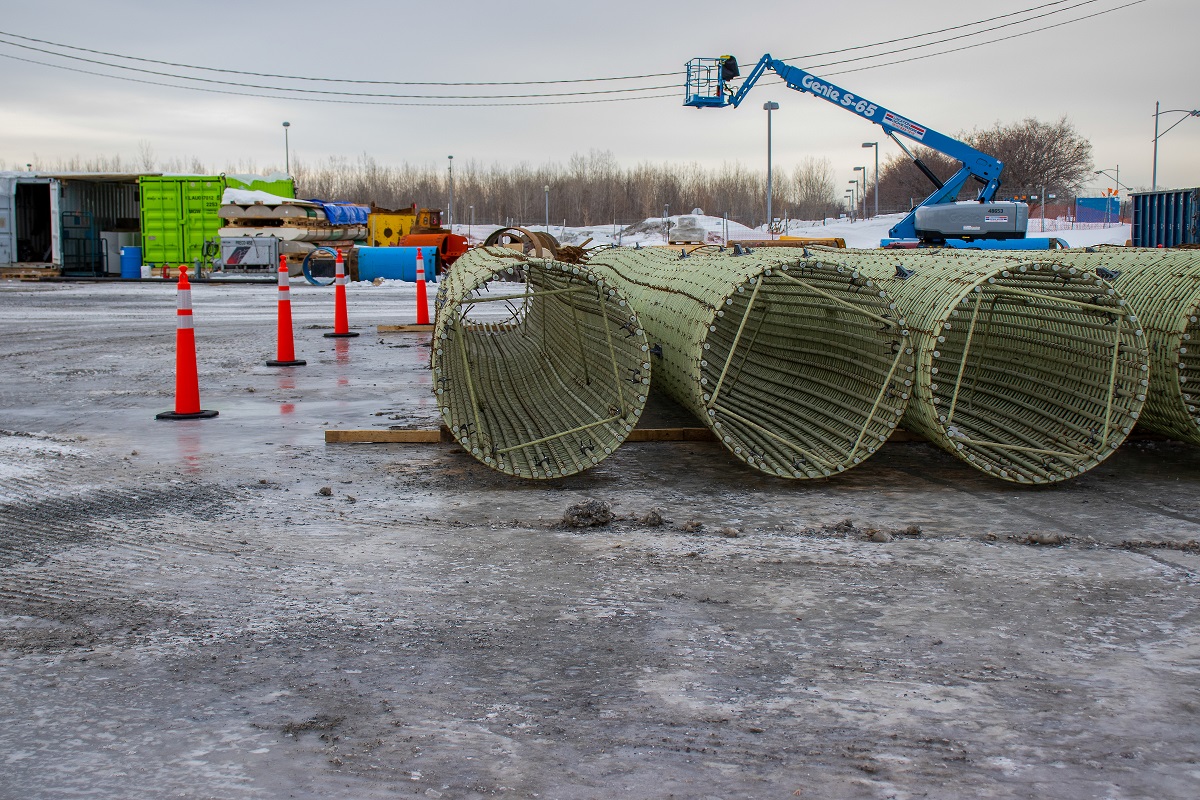 9. West Island
The elevated structure will extend over more than 12 km on the West Island, along Highway 40. Pile driving began in the fall and has continued ever since; the first piles are starting to be visible above ground in the Pointe-Claire sector.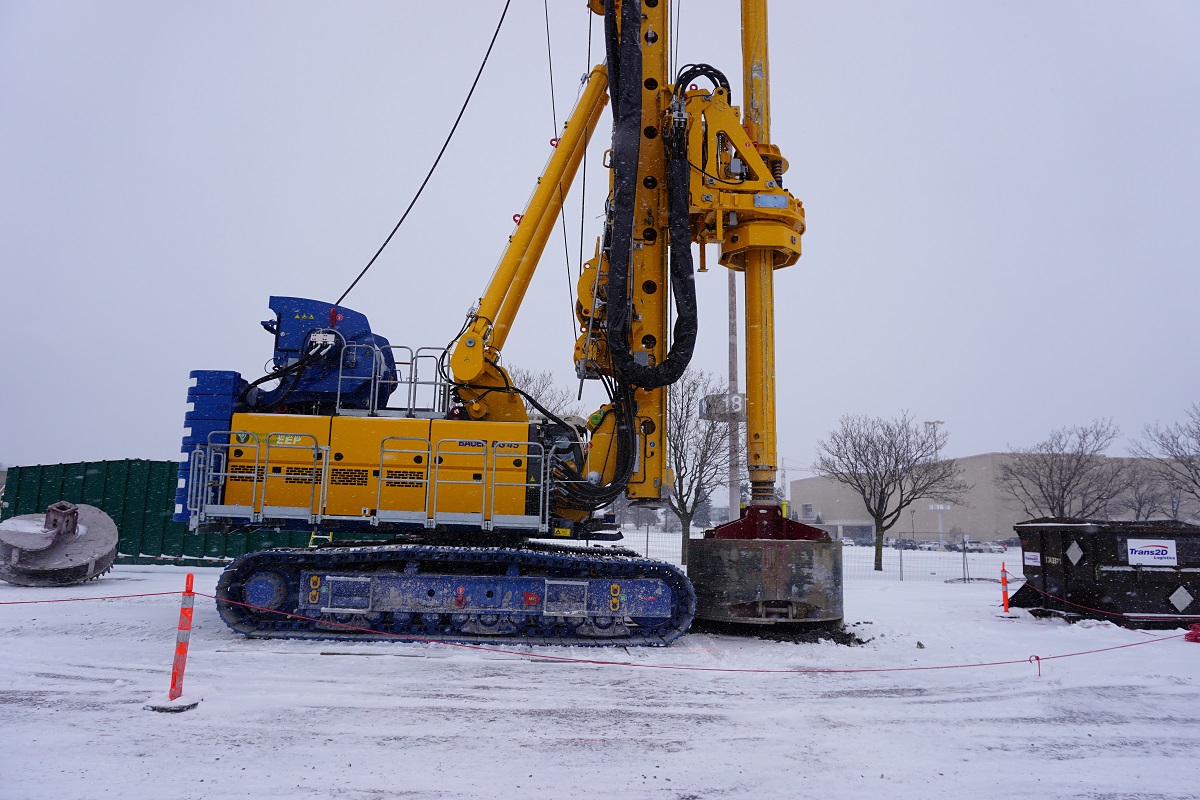 10. Saint-Eustache
Two maintenance centres have to be built for rolling stock maintenance–one on the South Shore and the other on the North Shore. Here, the maintenance centre's structure was erected in just a few months in Saint-Eustache.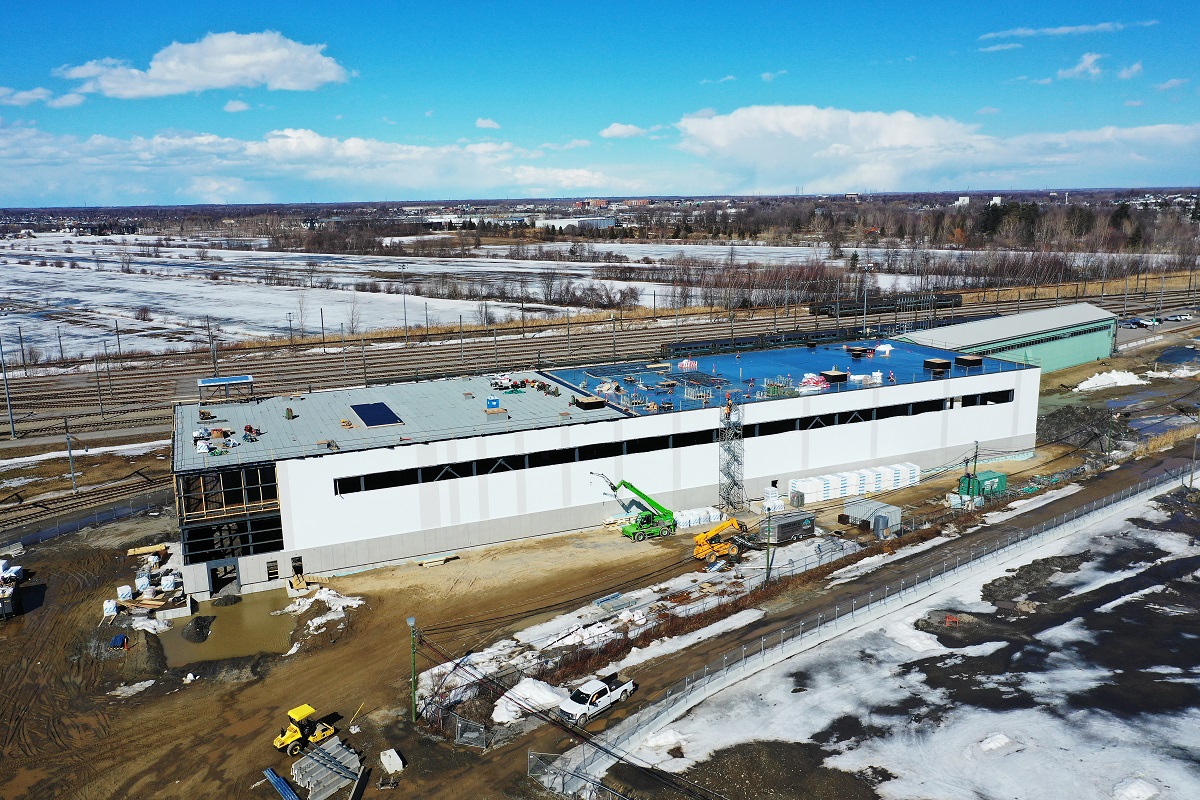 Second year, new worksites and an information tour
This is just the beginning! Among the major steps to come, in June we will begin building the elevated structure on the West Island using two launching beams, and we will install the tunnel boring machine in the Technoparc this summer.
If you're curious about the work, our team will set up 6 information meetings in April, May and June. There will be several experts on site to answer your questions.