Infographic: 4 construction sites to watch in 2019
Project progress
Published on
Here are some of the work to come in 2019. For more details, you can check our specific page on the work schedule.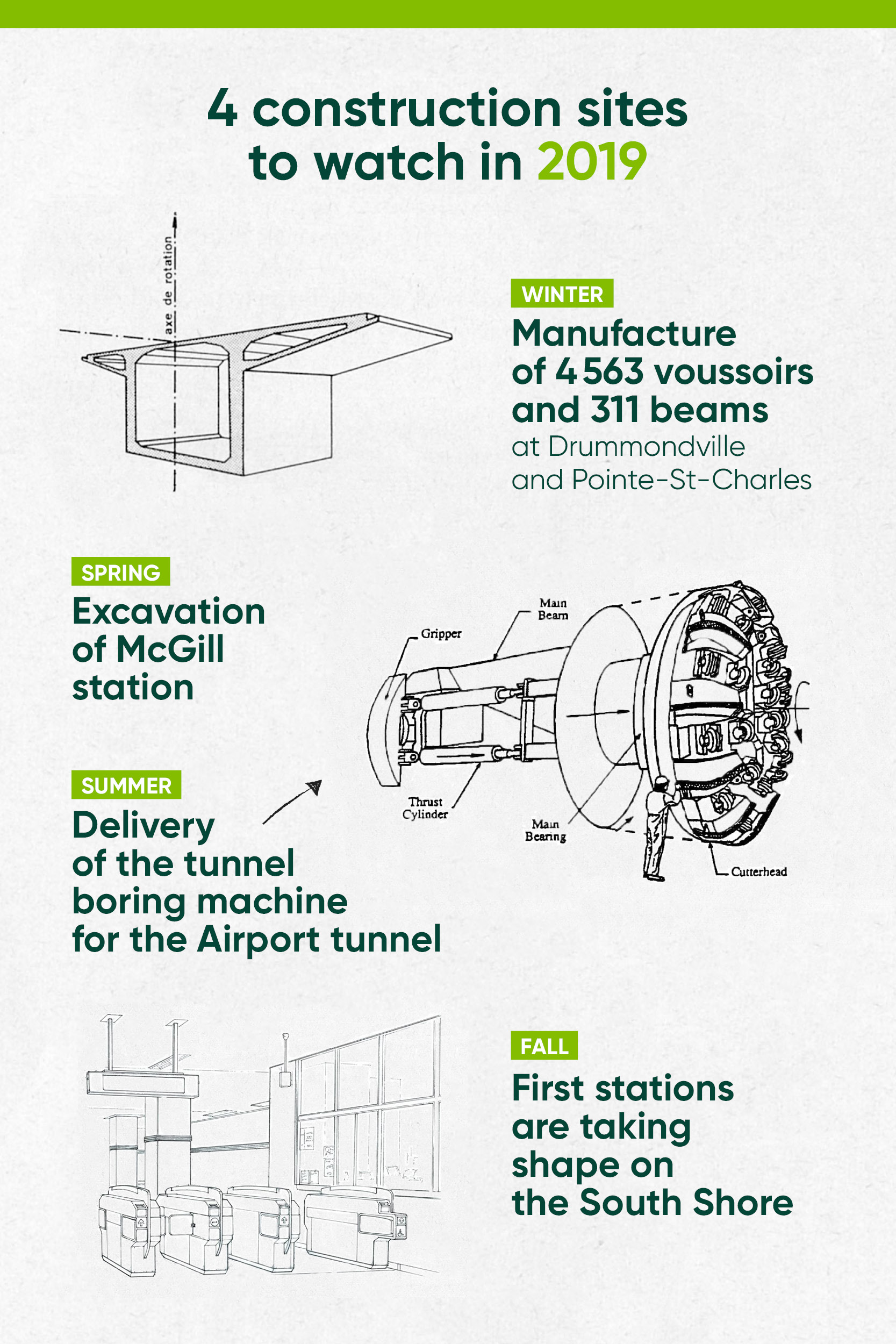 For all questions | 1 833 REM-INFO
Write us via the contact form of the "Contact us" page. You may contact us by phone on weekdays between 8:00 am and 5:00 pm.
Related news
Project progress
Édouard-Montpetit station: Excavating 20 storeys underground
January 24, 2019