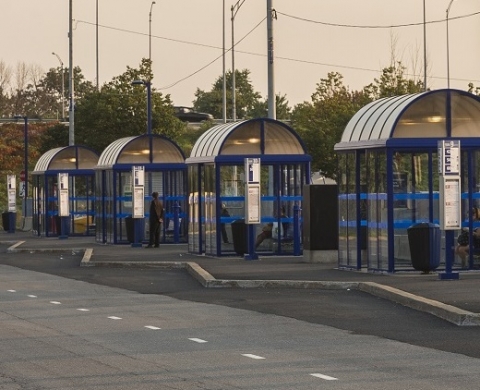 Panama terminal: A milestone reached
The REM work begun in 2018 at the Panama terminal is ongoing.
A key milestone has just been reached: the construction and upcoming commissioning of public transit temporary infrastructure and the start of construction of the Panama station in the middle of the highway.  
Why build this temporary infrastructure? To free up the space required to continue the REM's work on the rest of the site. Work will be carried out in various stages through 2021, in an effort to minimize impact on users while the new network is built.  
The temporary parking lot will be opened at the end of November / beginning of December, followed by the temporary bus terminal shortly. A new access has been built on Pelletier Boulevard to access the parking lot. The total number of parking spaces will remain the same.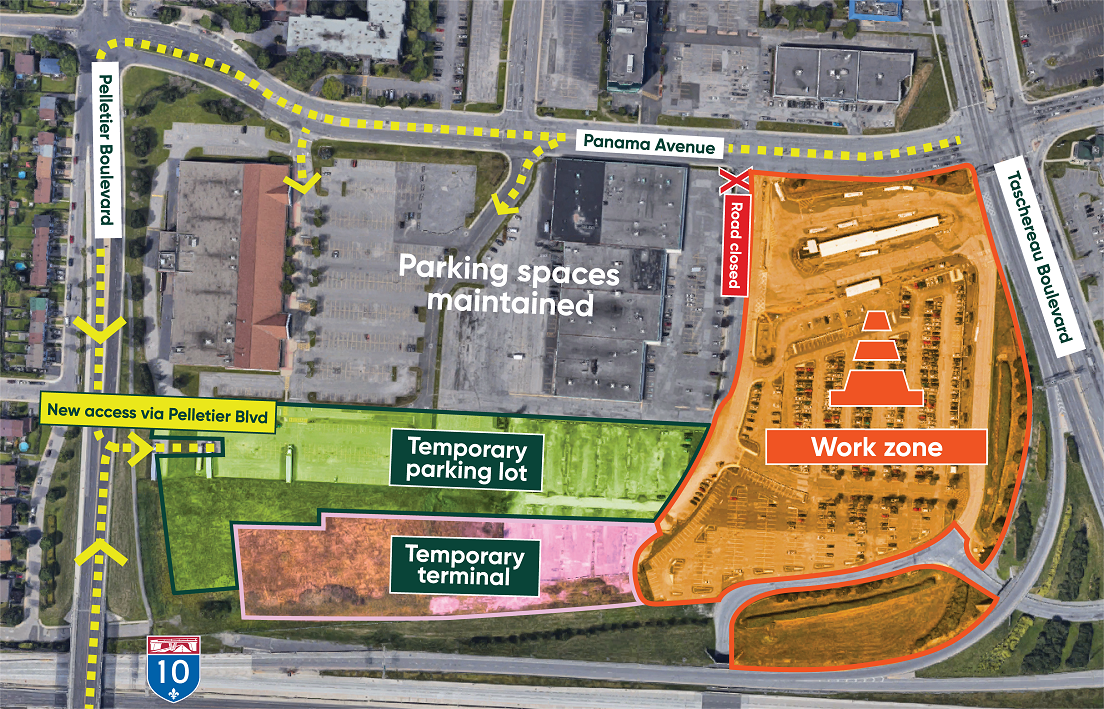 The Panama tunnel will also be closed in November, so as to begin construction of the Panama station. This closure will have a small impact on user travel time (a few minutes), since the reserved bus lane in the middle of the highway will no longer be accessible. Throughout the work, a reserved bus lane will be maintained in dense traffic areas in order to ensure efficient service is provided to public transit users in both directions.  For all the details, consult the exo and RTL websites.
Ultimately, the REM's Panama station will include one of the largest bus terminals in the region, with 30 bus platforms, a parking lot with some 200 spaces, bike racks for approximately 200 bicycles and many kiss-and-ride areas.  
From now on, all kinds of destinations will be accessible from the REM!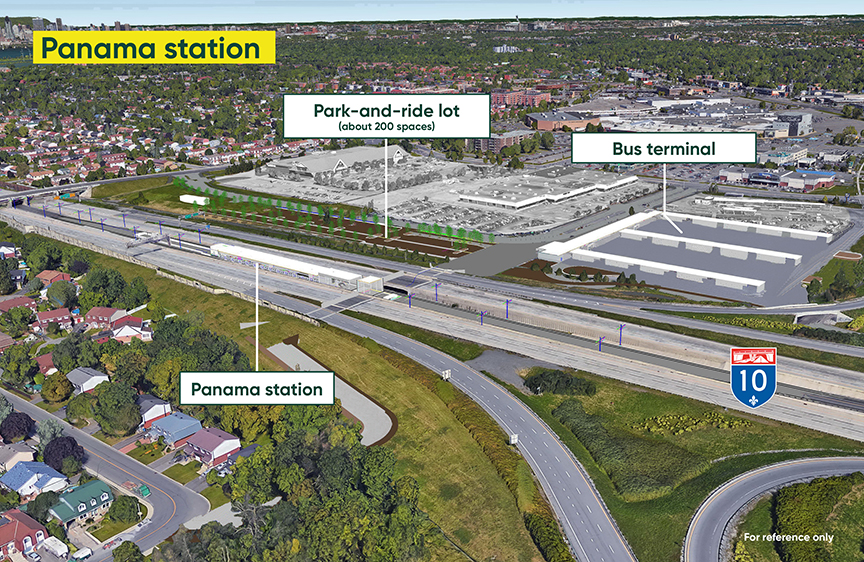 Travel times from Panama station
Central Station (orange line): 10 min

McGill (green line): 11 min

Édouard-Montpetit (blue line): 14 min

Montréal-Trudeau Airport: 35 min
For more information about the REM's arrival on the South Shore: youtu.be/pYc-sf0Ny8Q