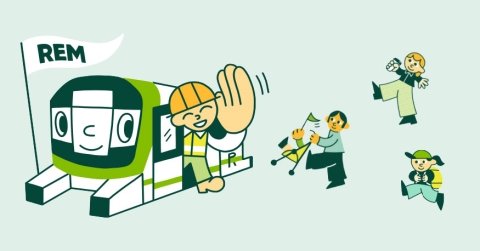 All aboard the REM: Thank you for your visit!
With one year to go before it enters service on Montréal's South Shore, a REM car was on display at Place Extasia in Quartier DIX30, where close to 30,000 people were able to visit it and meet the members of our team from August 26 to 29. A look back at this festive event that marked the first meeting between the REM car and its future users
Inauguration of the car
A Facebook contest, organized prior to the event, allowed some 20 people to inaugurate the REM car during an exclusive moment on board with the REM team.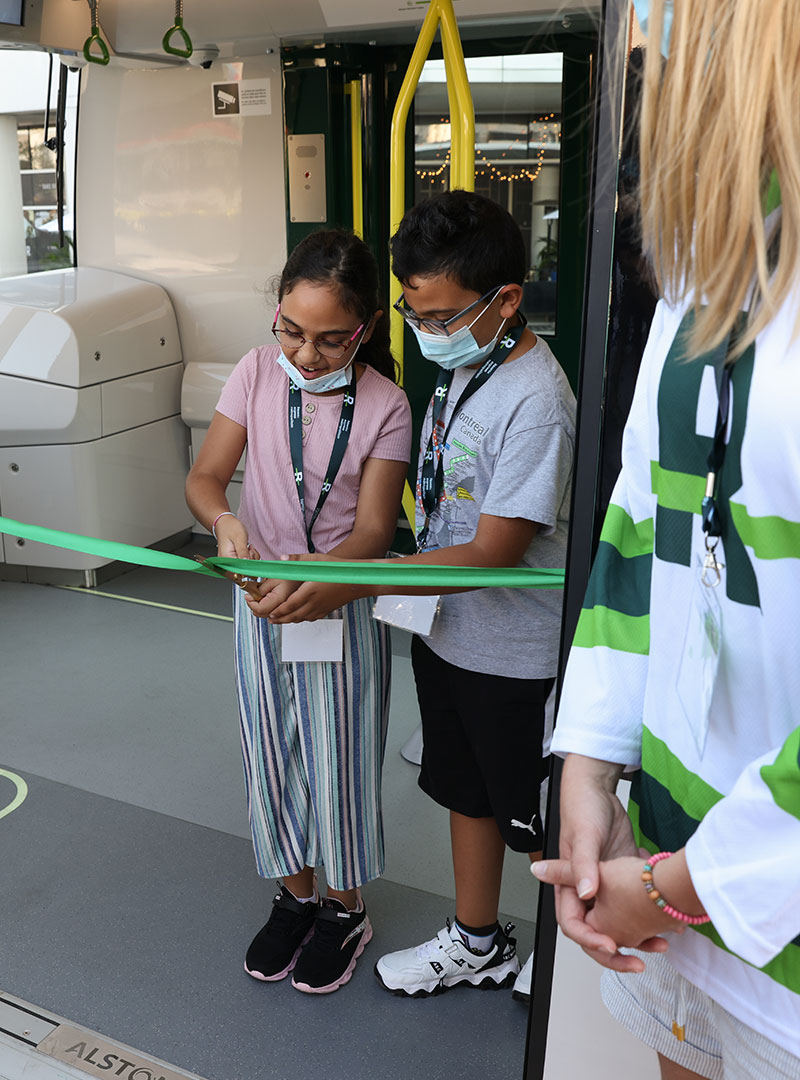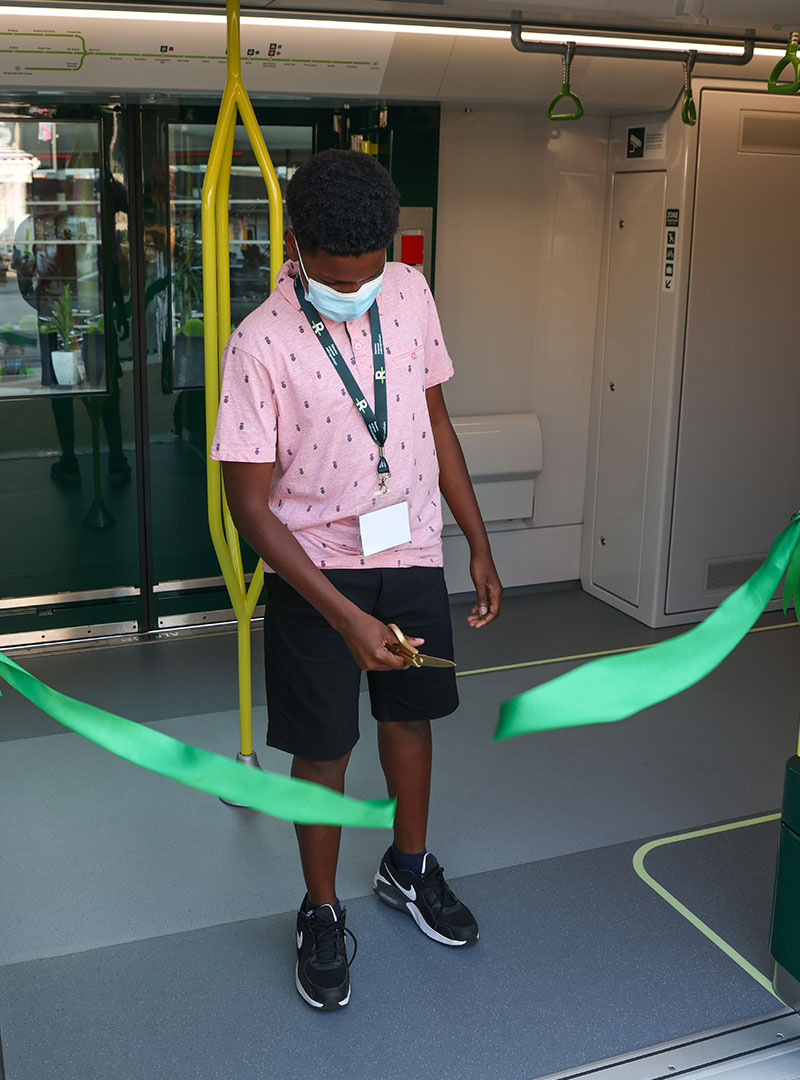 © JF Savaria
The inauguration kicked off the event and the opening of the car to the general public. 
The experts behind the REM and behind the scenes of the project
As part of the All aboard the REM event, the public was able to meet and talk directly with experts from the REM team and ask questions about their future light rail system. Free conferences were also offered on site, presenting the behind-the-scenes construction of the REM and the process behind its design.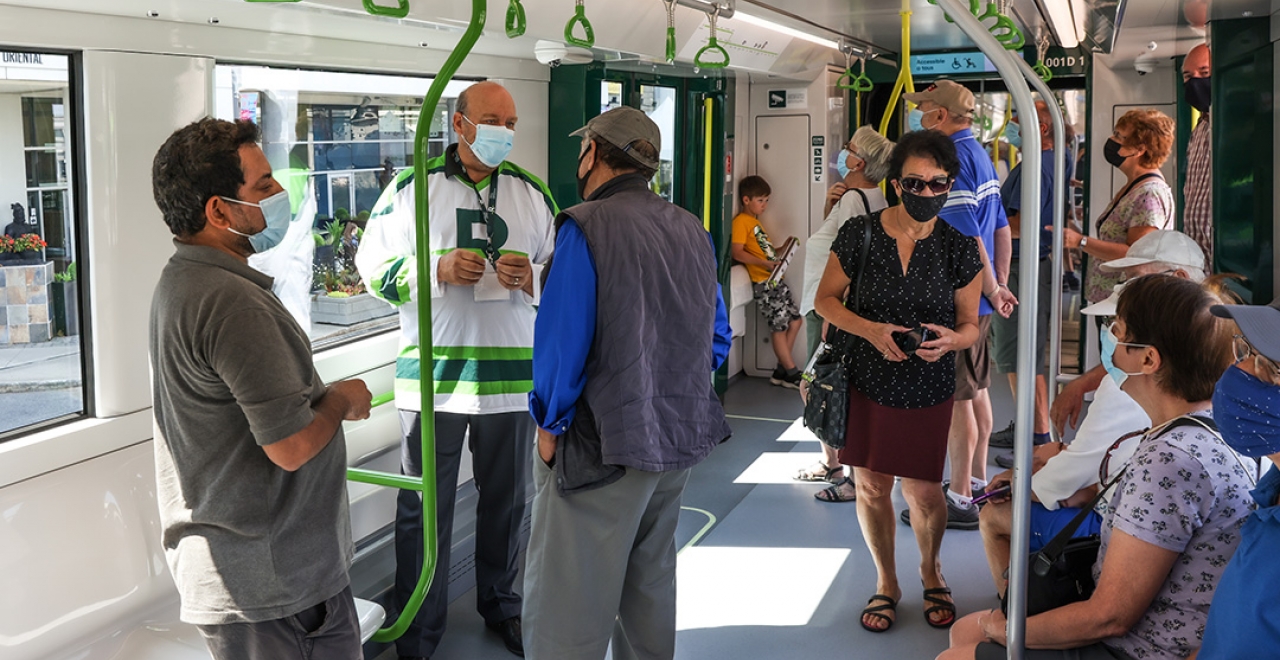 REM experts answered questions from future users on site © JF Savaria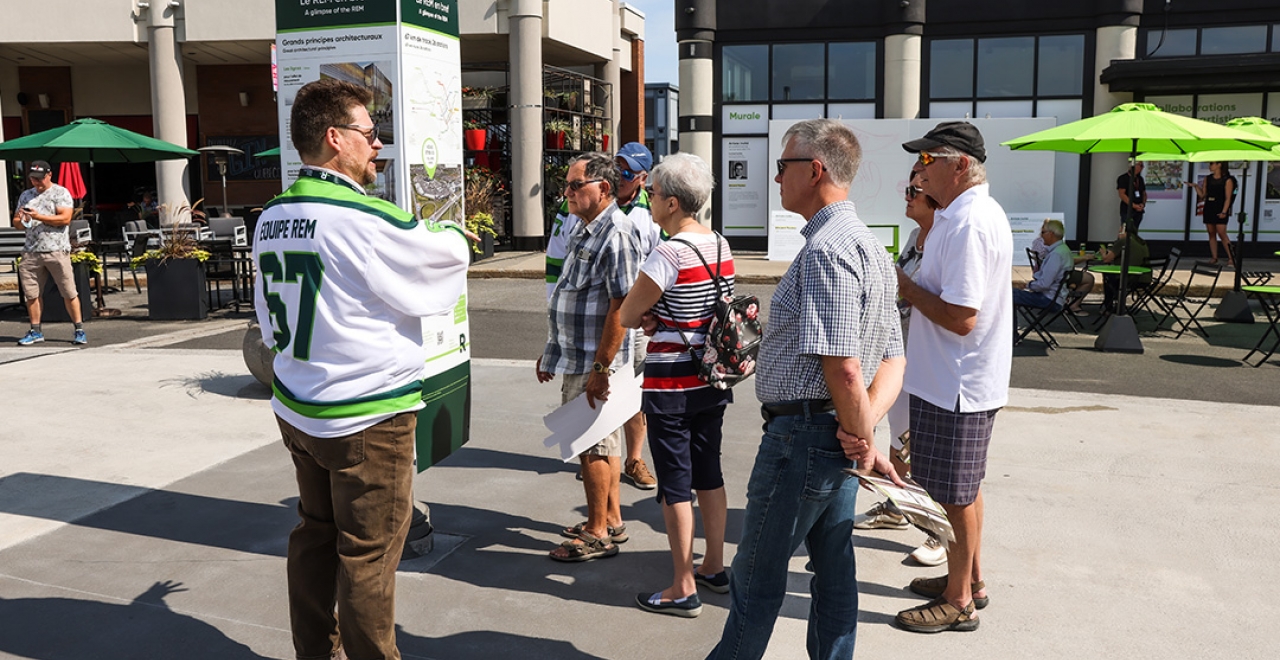 REM experts answered questions from future users on site © JF Savaria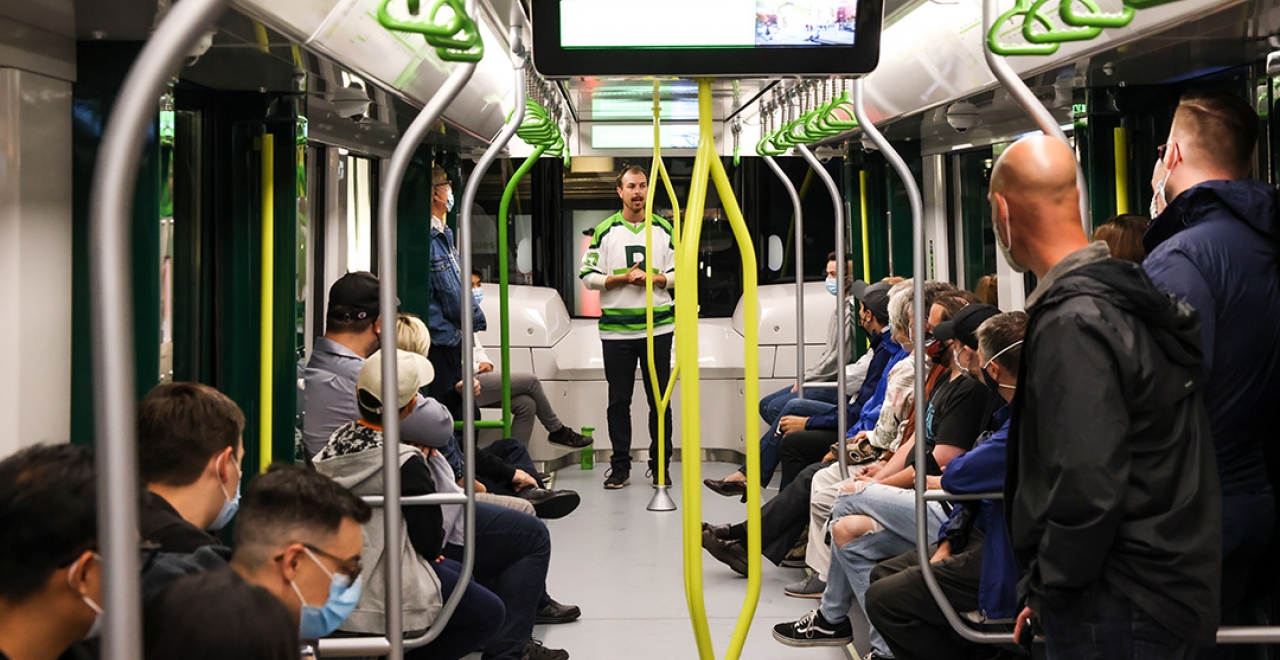 One of the two conferences offered on board the REM car by Jean-Vincent Lacroix, Director of Communications © JF Savaria
A musical and family-oriented event
This family event was accompanied by musical performances offered free of charge near the car. The artist Maky Lavender and the Ensemble Tryade string quartet played for the occasion.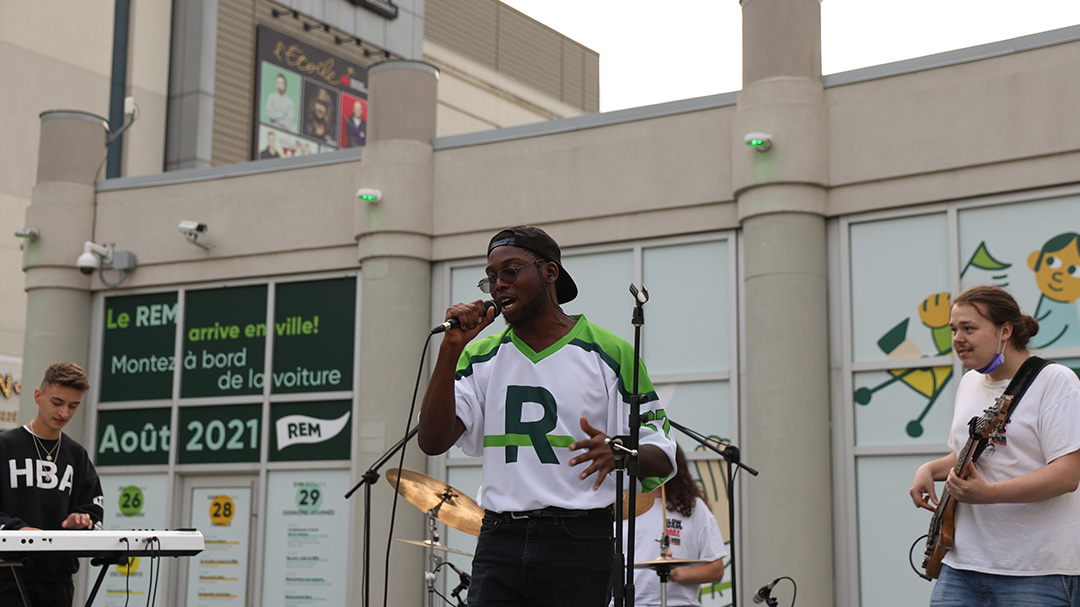 Maky Lavender © Photo by JF Savaria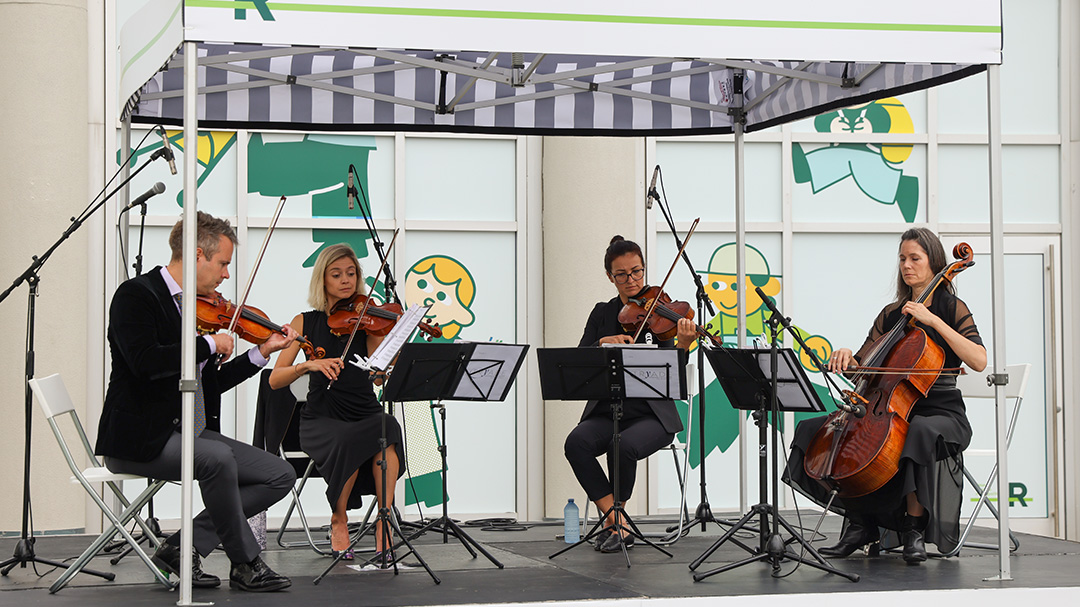 Ensemble Tryade © Photo by JF Savaria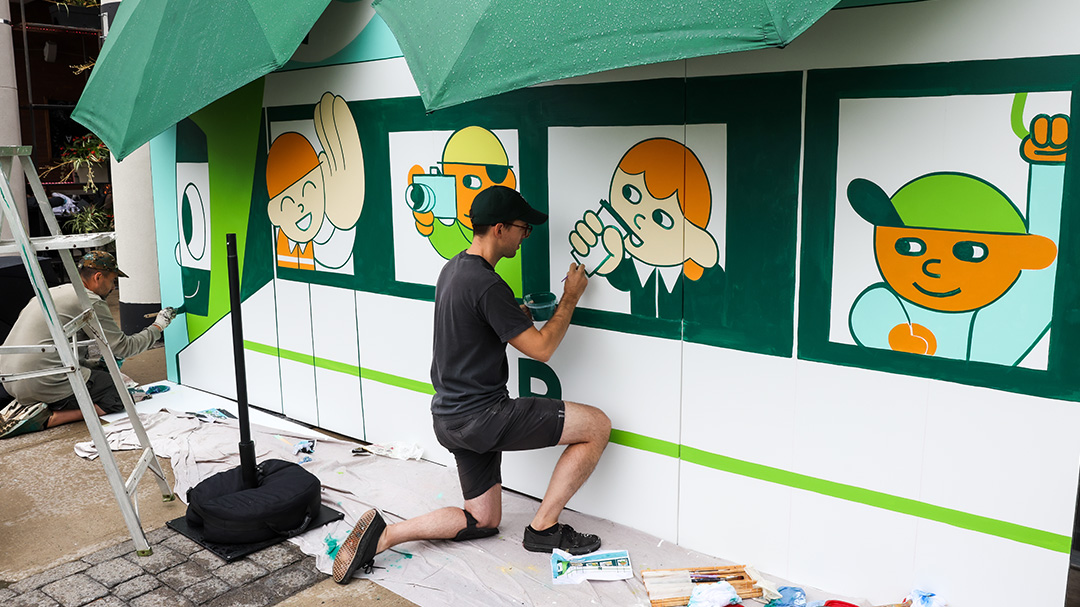 Artist Vincent Toutou also created a live mural on site!
The REM car at the Exporail Museum
The REM car left Quartier DIX30 on August 29 and will be on display at Exporail, the Canadian Railway Museum, until spring 2022! This is a not-to-be-missed opportunity for those who didn't have the chance to join us for the All aboard the REM event at Quartier DIX30 or for all railway history buffs!