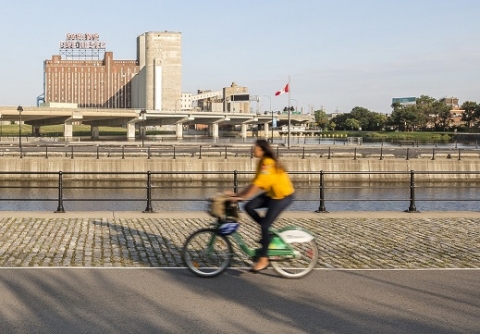 Notice - Rerouted bike paths in 2019
Construction of the REM will cause obstructions along certain bike paths near the work sites. Here is a map of the detours planned for 2019.
Maisonneuve bike path -

New section on President-Kennedy starting April 1
Construction of the foundations for the Réseau express métropolitain's future McGill station is obstructing traffic on a section of the bike path on De Maisonneuve Boulevard West, between McGill College Avenue and Robert‑Bourassa Boulevard. This obstruction has been in place since mid-January and will remain through the scheduled completion of the project in 2022.
In order to ensure traffic remains as fluid as possible, a new, well-marked and secure segment of bike path on President Kennedy Avenue, between De Bleury Street and Robert-Bourassa Boulevard, will be added. The bike path on De Maisonneuve Boulevard West between Robert-Bourassa and De Bleury Street will remain accessible.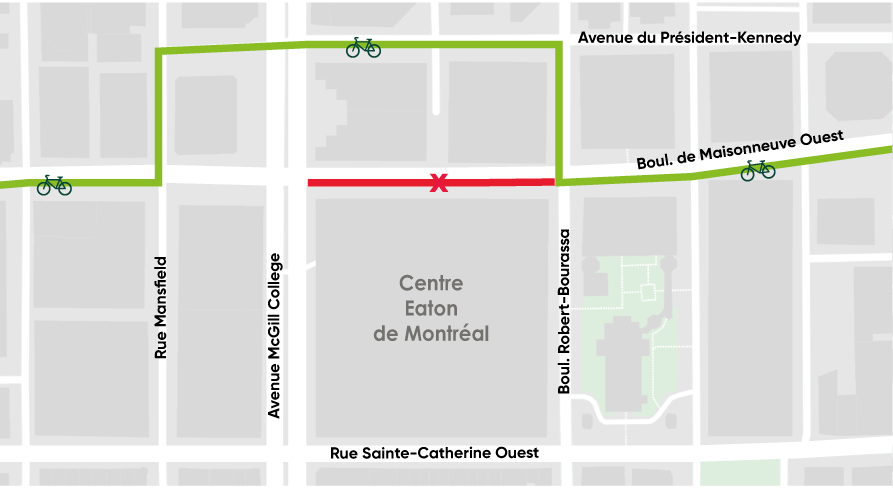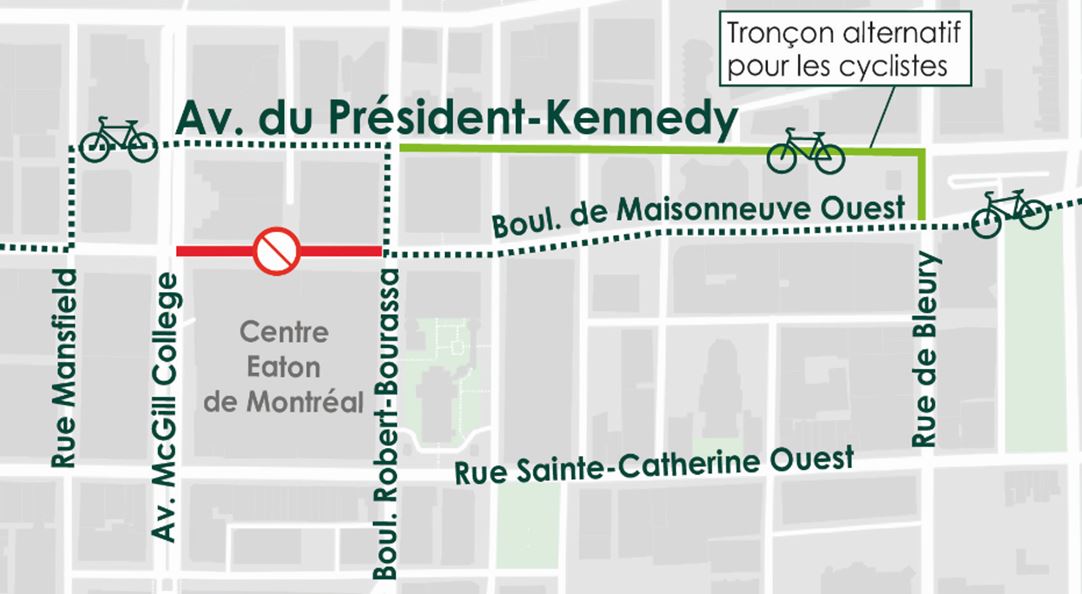 Lachine Canal path - Reopening to the north and closing of the Wellington Bridge as of April 7
Beginning April 7, the bike path will be reopened on the north side of the Lachine Canal near the work zone. Occasional crossings with signallers are to be expected. The bicycle link on the Wellington Bridge will be closed, however, meaning a detour for cyclists.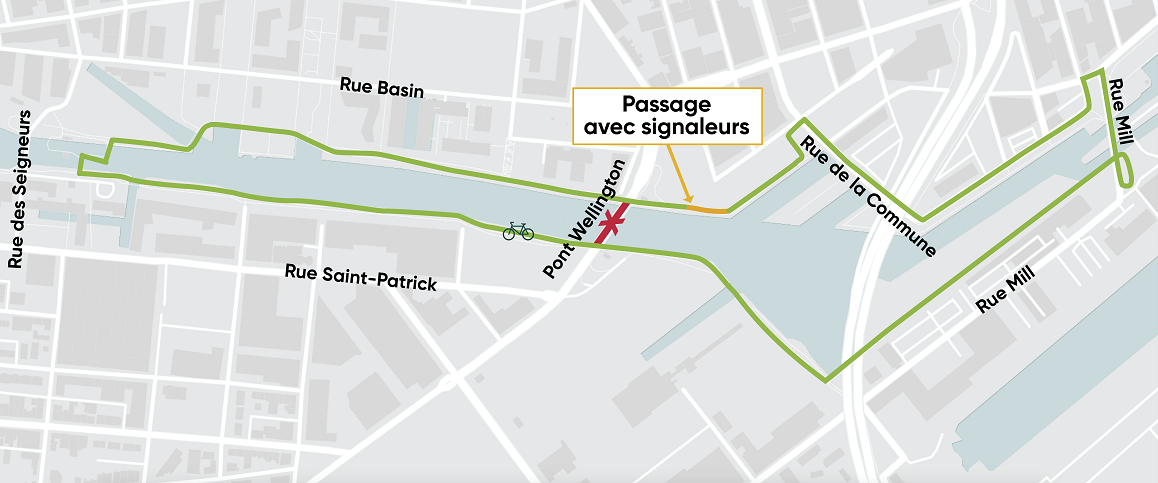 Bike path near Édouard-Montpetit - For the duration of the construction period
In preparation for the construction of the REM's future Édouard Montpetit station, a portion of the bike path on Vincent D'Indy Avenue and Édouard Montpetit Boulevard has been rerouted to ensure the safety of all users. A two-way bike bath on Willowdale Avenue and a designated roadway on Stirling Avenue have been created and took effect on August 28, 2018.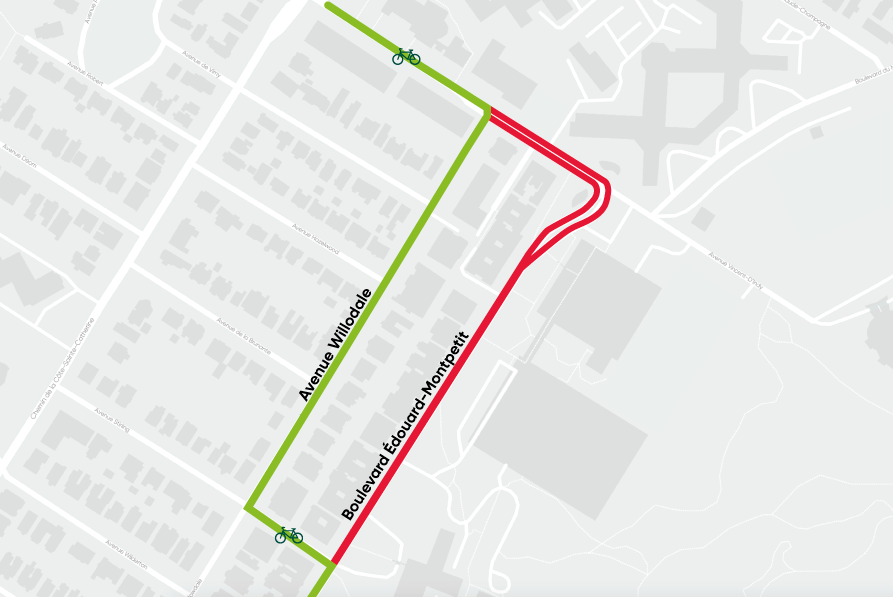 Access to the REM stations: ideal for bicycles!
The future stations are designed to accommodate all types of access: pedestrians, cyclists, buses, car-pooling and car-sharing. The stations will have bicycle racks for cyclists (check out our interactive map to see the number of racks at each station). An agreement has also been reached with BIXI to conduct an analysis of the potential deployment of BIXI stations over the entire REM network.
News updated on April 8, 2019