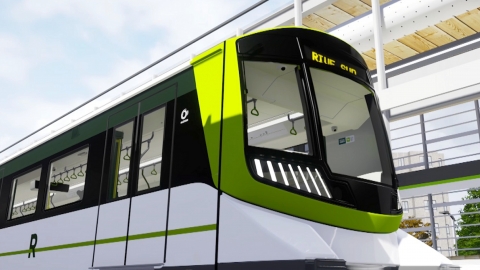 Discover the REM's metro cars
Project progress
Published on
Last summer, we asked for your opinion on the REM's exterior design. It was the Saint-Laurent model that stood out (42%), ahead of the Expo (29.5%) and the Mont-Royal (28.5%).
Out of the many comments we received, you often cited the simpler, cleaner design compared to the other models. You also liked its original headlights, a nod to the cables of the Samuel De Champlain Bridge on which the REM will run starting in 2021.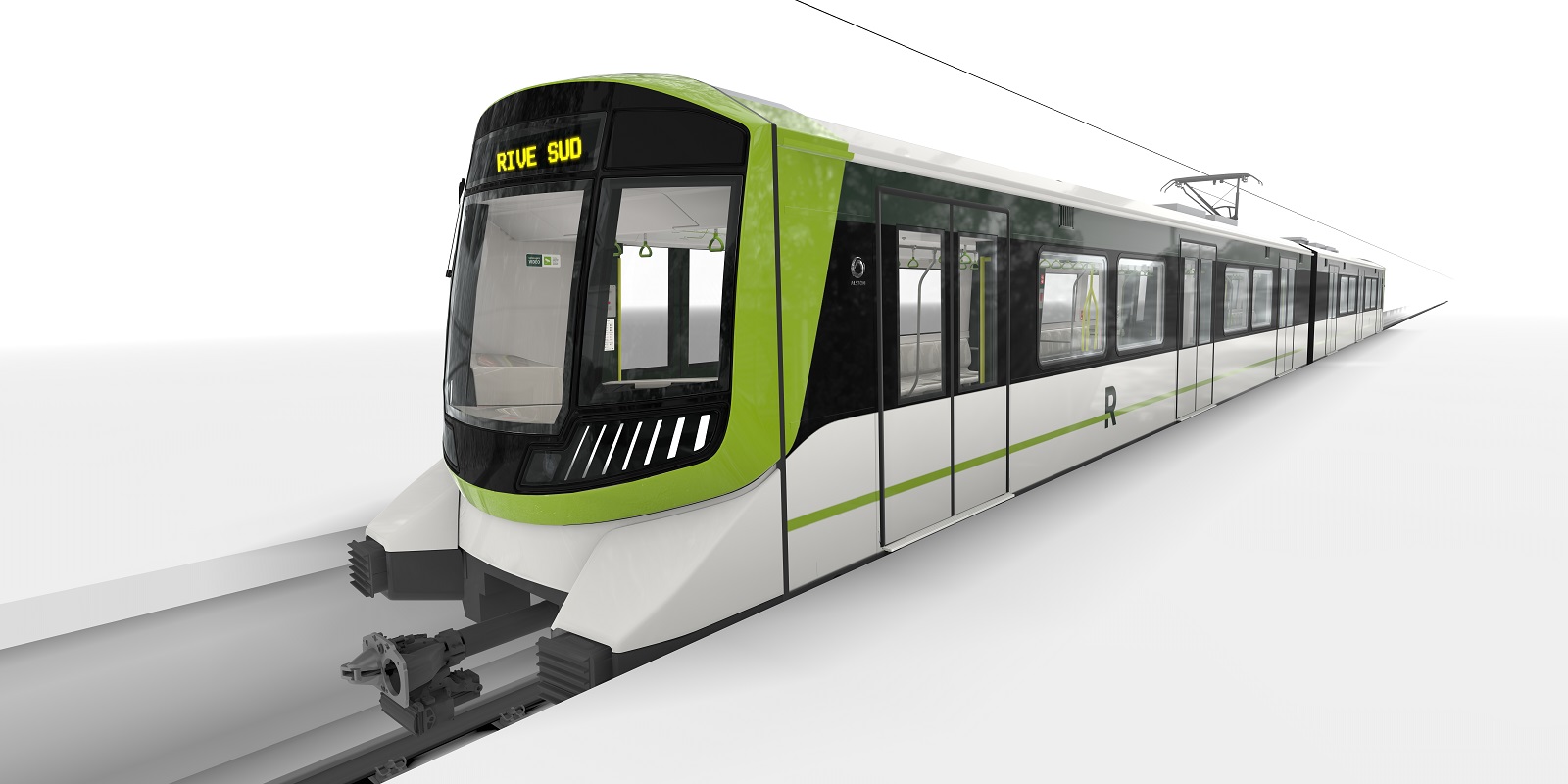 The REM's internal configuration offers the usual light rail experience. The wide spaces are designed to promote the free flow of traffic and guarantee universal access. Several spaces are reserved for people with reduced mobility and can be used for strollers, baggage or bicycles.
Colour choice is also essential: the three shades (light green, dark green and fluorescent yellow) were added to make effective use of contrasts. They make doors and grab rails easy to identify for people with visual difficulties.
To see more photos and learn more about the features, consult our specific page about the rolling stock.

3 things to know about the REM design
Automated and driverless
The REM is fully automated: the network is therefore permanently operated and monitored from a command centre. These systems ensure one of the highest levels of reliability and safety in the world. Several lines in Paris, Rome, Barcelona, Copenhagen, Dubai, Tokyo, Seoul, Singapore and Vancouver use similar systems.
Universal access
The REM's 26 stations will be accessible to all and will have an elevator. The cars have been designed to meet specific accessibility requirements. A life-sized model was reproduced in Montréal and was tested by a number of people with reduced mobility to make sure that everything was in order before manufacturing began.
Designed for winter
The design choices went beyond colours! For example, the front end of REM trains is specifically shaped to prevent snow accumulation. Every possible feature has been designed for operation in extreme winter conditions: heated door thresholds and floors, heated automatic couplers at the ends, ice protection equipment, heated windshields and ice scrapers on the pantographs... In 2020, tests will be conducted in one of the best climatic chambers in the world, in Vienna, and on the REM test track along the Highway 10 median.