Prochaine Station (Next station): A podcast taking you behind the scenes of the Réseau express métropolitain (REM)
REM in service
Published on
The REM is the largest public transit project in Greater Montréal since the metro was launched. Through an eight-part podcast series, the REM team takes you behind the scenes of the preparations for the historic commissioning of this new transportation network.
In each 30-minute episode, host Jean-Vincent Lacroix, Communications Director at CDPQ Infra, meets with experts who have worked on the project and can provide a unique perspective on its challenges and opportunities. 
Will the REM work in the winter? What was discovered underground in the middle of the construction site? What sounds will we hear when the doors open and close? How does a tunnel boring machine work? How was the REM designed? These are some of the topics that listeners can learn about in the episodes, which are a collection of unfiltered conversations.
In addition, Rose Chrétien, Digital Communications Advisor, reports on some of the issues that have captured the public's attention throughout the construction of the REM, including the soundscape, car design and the creation of the REM brand. 
Where to listen to the podcast
Episodes are broadcast exclusively on OHdio, Radio-Canada's audio content platform. They're also available on YouTube. 
Check out our eight episodes now
Présentation of episodes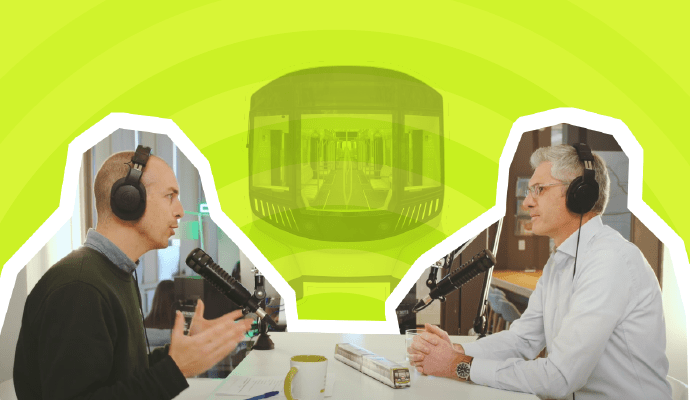 Épisode 1
C'est quoi le REM? (What is the REM?)
How does a driverless train work? What will the future of transportation electrification look like in Québec? 
Guests:
Julien Hurel, Senior Director, Transportation Systems, CDPQ Infra
Sarah Houde, CEO, Propulsion Québec
Épisode 2
Imaginer un nouveau réseau (Imagining a new network)
How was the REM network designed? How will it be integrated with existing networks?
Guests: 
Denis Andlauer, Vice-president Operations, CDPQ Infra
Marie-Hélène Cloutier, Executive Director, Customer Engagement, Partners and Mobility Innovation, exo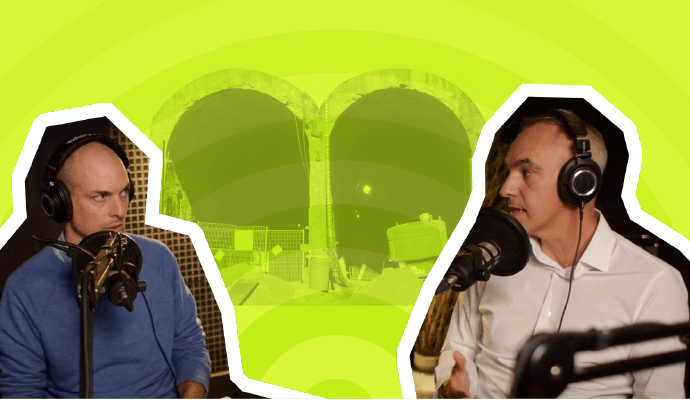 Épisode 3
Surprises sous le Mont-Royal (Surprises under Mount Royal)
The 100-year-old Mount Royal Tunnel has presented its share of challenges. How have they been dealt with? 
Guests:  
Jean-Philippe Pelletier, Director, West Island Phase, CDPQ Infra
Jean Habimana, Global Director, Tunnelling, CDPQ Infra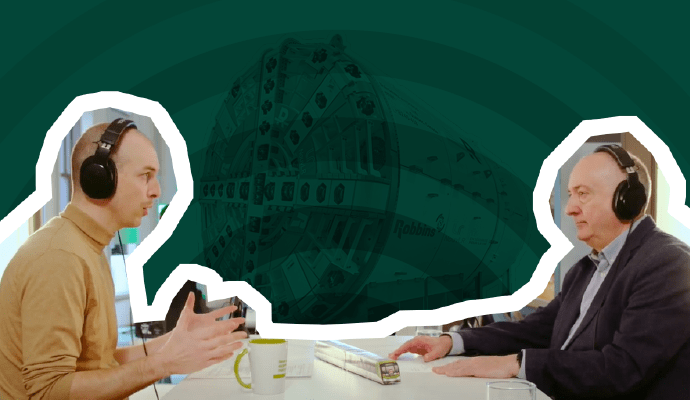 Épisode 4
Les legs d'un chantier colossal (The legacy of a colossal construction site)
What is it like to manage a mega project like the REM with over 30 work sites that are active at the same time? What were the challenges for the tunnel boring machine and what lessons were learned for Québec?
Guests:  
Denis Rivard, Vice-president, REM Project, CDPQ Infra
Xavier Lacourse-Dontigny, Deputy Director, NouvLR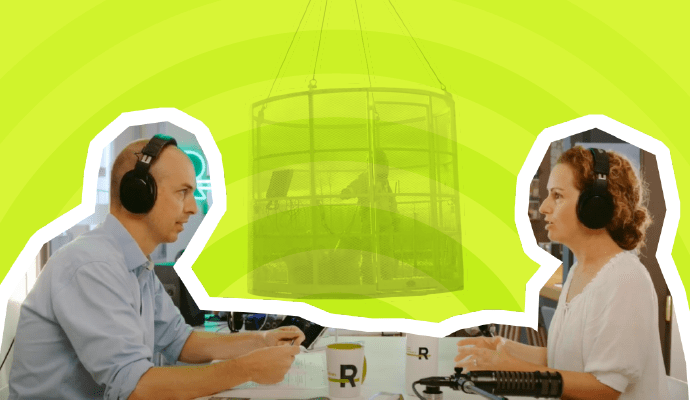 Épisode 5
Dans les coulisses d'une fouille archéologique (Behind the scenes of an archaeological dig)
What role has the environment played in the project and what was discovered at the archaeological site of the Irish burial site?
Guests:  
Elizabeth Boivin, Director, Environment, CDPQ Infra
Marine Puech, Archaeologist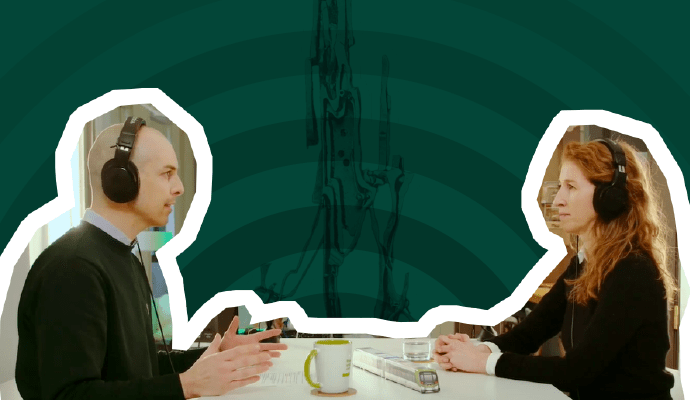 Épisode 6
L'art s'invite à bord (Art on board)
How was the public art program developed and what are the key aspects of the architectural vision that unites the REM stations?
Guests:  
Marie-Justine Snider, Curator, CDPQ
Elise Beauregard, REM Architectural Signature Coordinator, EBC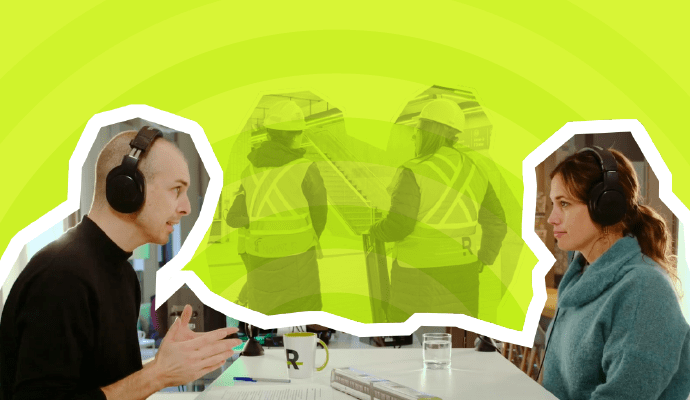 Épisode 7
Bâtir des liens (Building relationships)
How were relationships built between those near the construction sites who are impacted the work and the teams on the ground?
Guests:  
Marie-Michèle Paul, Assistant Director, Public Affairs, CDPQ Infra
Giovanni Cippole, Deux-Montagnes Segment Director, NouvLR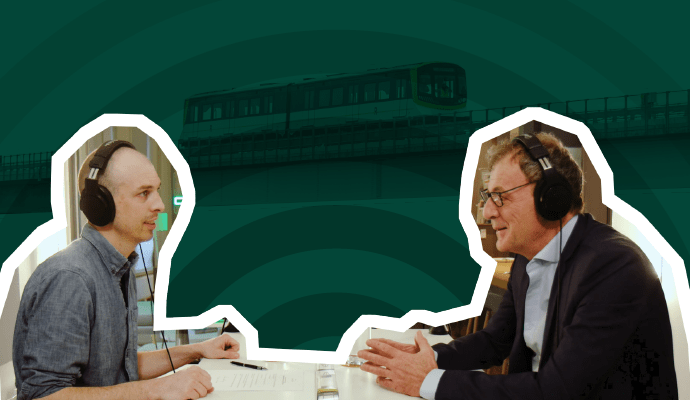 Épisode 8 
L'heure des décisions (Decision time)
What are the key elements for the REM's successful commissioning? An important conversation with the President and Chief Executive Officer of CDPQ Infra 
Guest:  
Jean-Marc Arbaud, President and Chief Executive Officer of CDPQ Infra