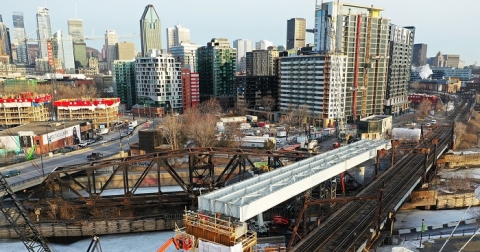 Lachine Canal, McGill, Édouard-Montpetit: 3 construction sites in the heart of Montréal
Project progress
Published on
The REM's downtown construction sites have reached several milestones. Here's an update on the work in progress and what's coming soon.
1. The elevated structure in Griffintown–Pointe-Saint-Charles
Work that began last fall consisted of preparing the bases for the elevated structure. Mission accomplished: the first beams were installed over the Lachine Canal.
The beams over the Lachine Canal were installed first here to ensure the canal will be accessible by summer. With that step completed, work is ongoing on both sides:
On the Griffintown side

: crews have begun renovating the south overpass running from Bonaventure Station to the canal.

On the Pointe-Saint-Charles side

: about twenty pillars have been completed along Marc Cantin Street; crews will begin installing the beams for the elevated structure in June, while other crews continue to build more pillars.
Learn more: Pointe-Saint-Charles workshop is open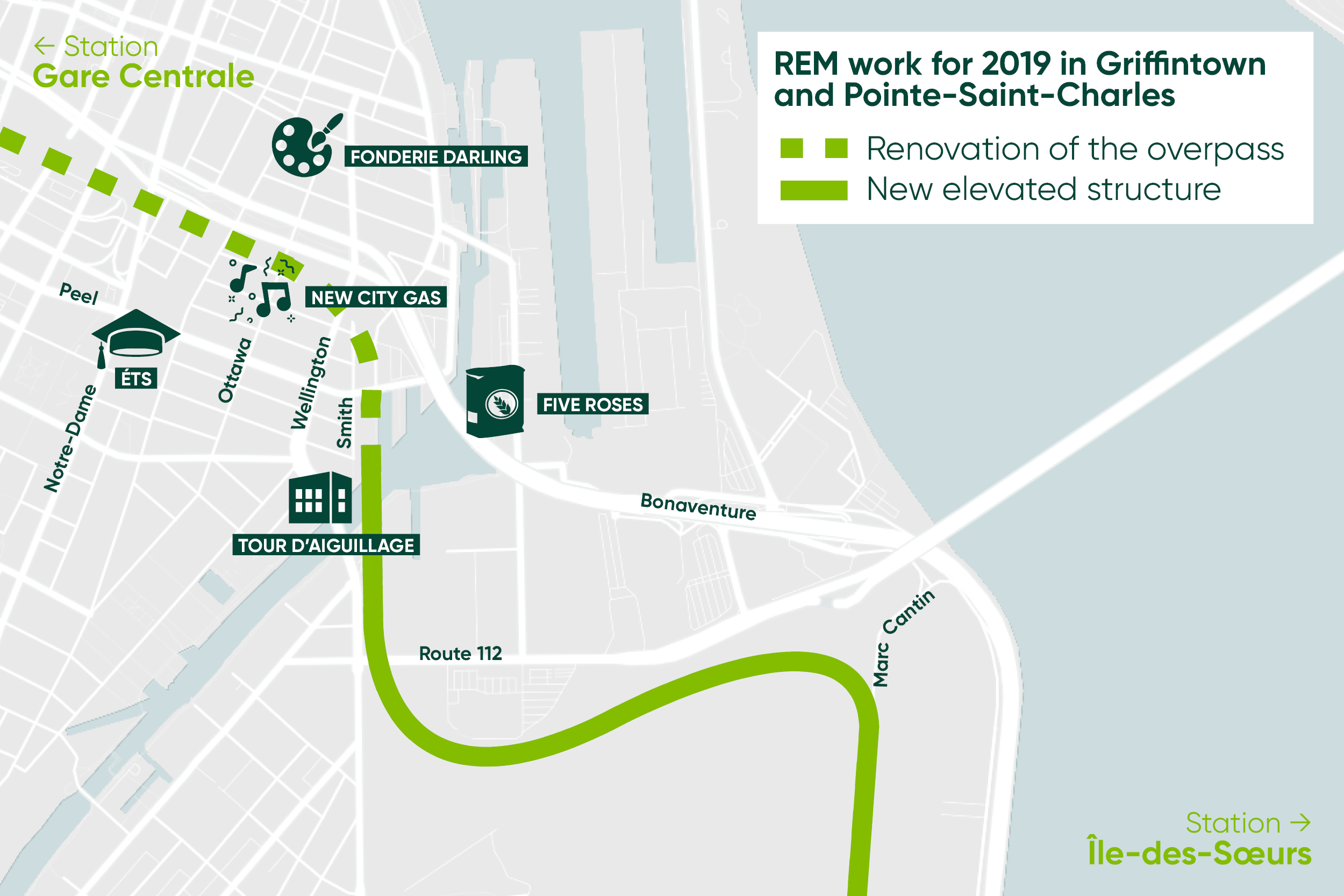 2. Start of the third phase at the McGill site
Look up at the Lachine Canal and look down at McGill! The work being carried out at this site relates to construction of the pedestrian tunnel that will link the current metro station (about 10 metres below ground level) and the future REM station (about 15 metres below ground level). The tunnel, running below De Maisonneuve Boulevard, is currently about one hundred metres long.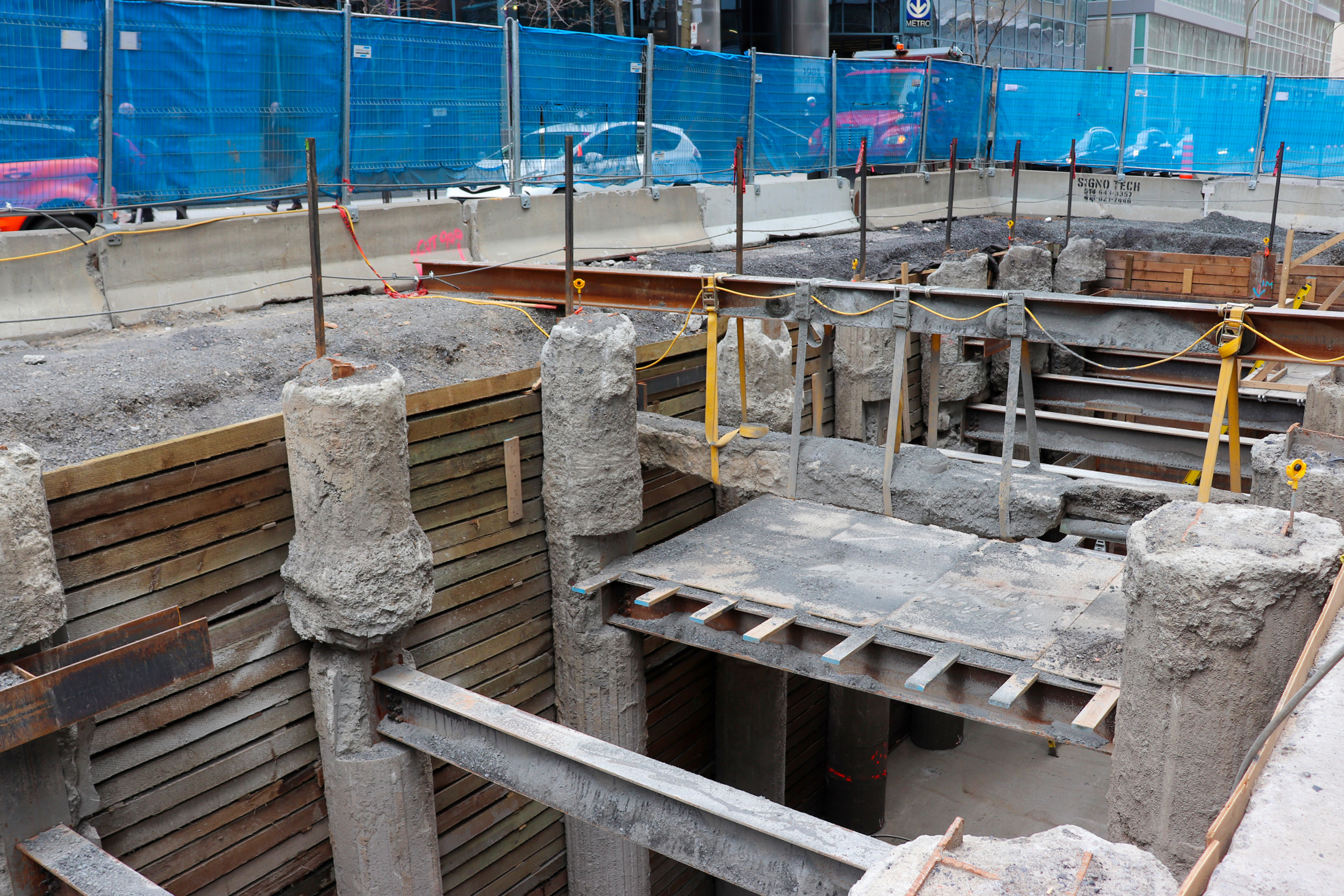 In April, the third construction phase began, and it's no small order: it consists of excavating beneath McGill College Avenue for the future REM station. After the preparatory work and archaeological digs, power shovels have just started the excavation process. One major challenge construction crews are facing is that there is very little room to manoeuvre in this densely populated area, in the heart of downtown, and on the corner of Saint-Catherine Street.
3. 36 metres deep at Édouard-Montpetit
Excavation began at Édouard-Montpetit at the end of October and work is progressing well. By early May, crews had completed 170 controlled micro-blasts to break up the bedrock, reaching a depth of 36 metres (just over half of the 70 metres total!).
At the halfway point, crews have taken a planned break from micro-blasting to waterproof the walls. This is a necessary step before digging any deeper and starting the excavation work once again.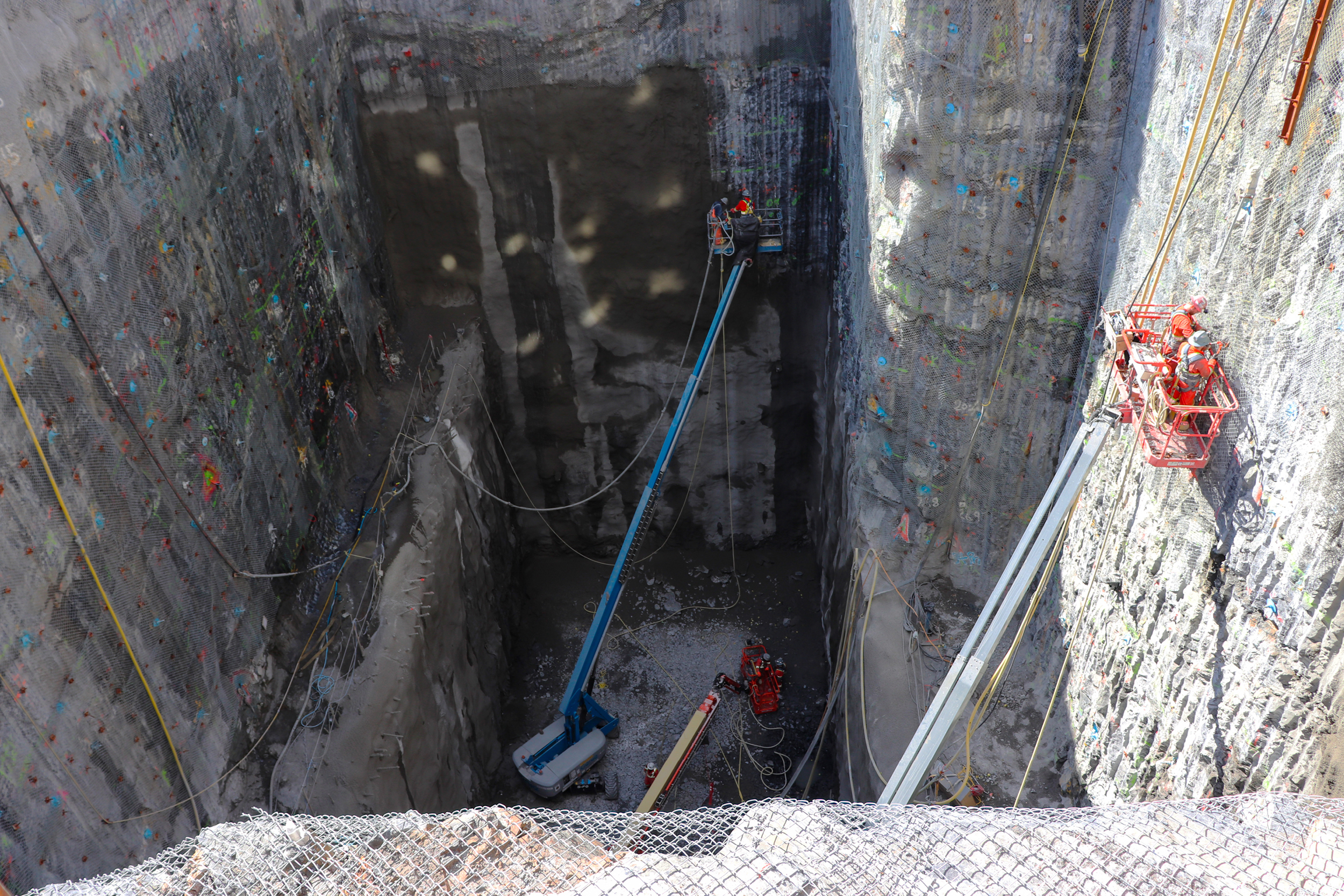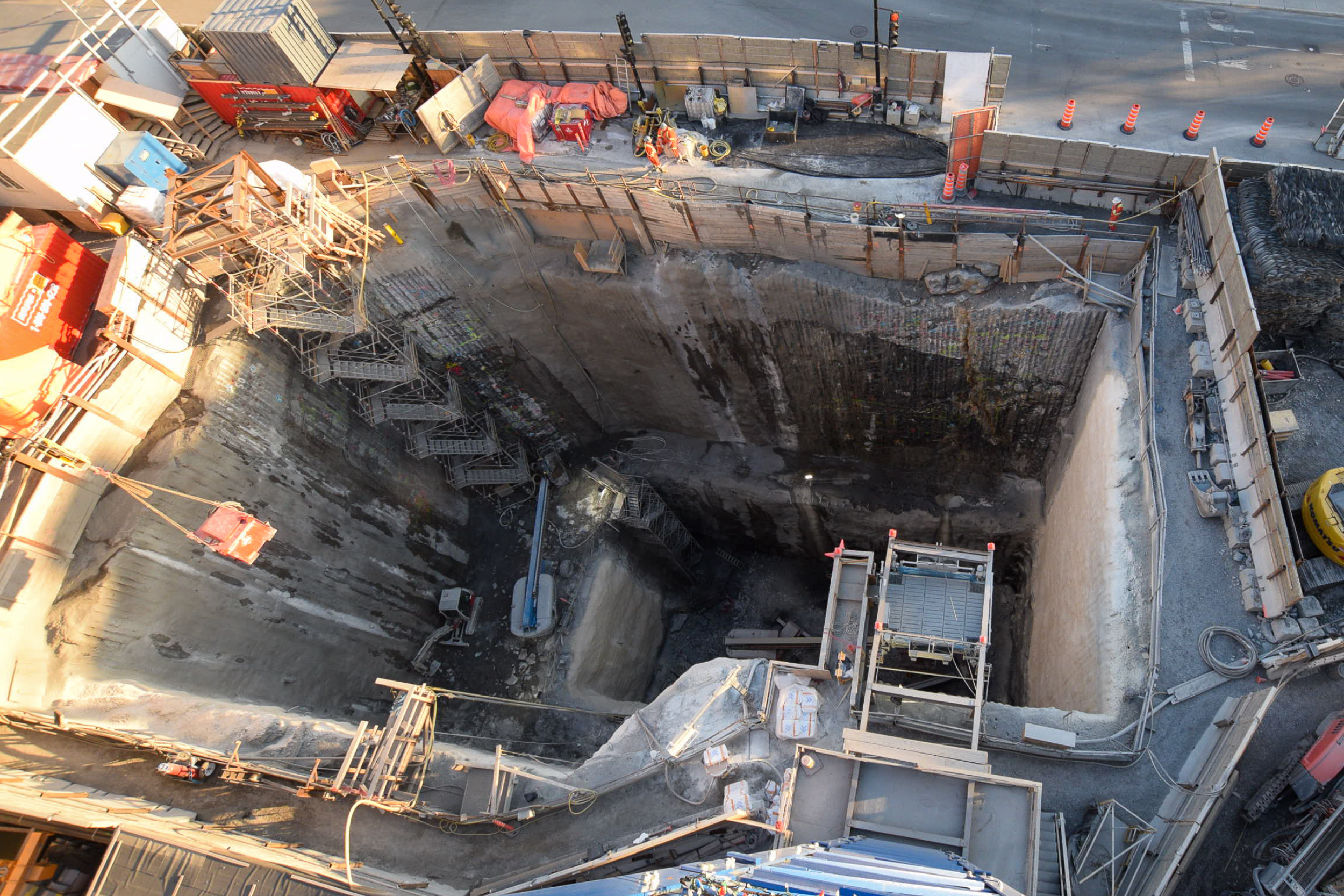 For more information about this construction site that has called upon some of the top engineering experts in Québec, watch the first episode of our documentary series for a behind-the-scenes look at the Édouard-Montpetit Station. Follow two project engineers and two students from the Polytechnique to better understand the nature of the work and the story of this station... (Note: English subtitles are available on YouTube.)
Construction for Central Station will begin next year, in January 2020. In the meantime, preparatory work (technical surveys and inspections) will be carried out, without any impact on train service.