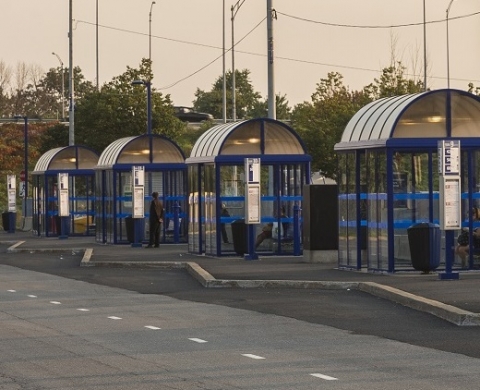 Beginning of work at Panama: 500 parking spaces closed
Beginning Thursday, September 6, major work will be carried out at the Panama terminal to build the new Réseau express métropolitain (REM) station.
Construction will take place in stages over the next few years, until 2021, and require closing several parking spaces.
Starting September 6: 500 spaces will be closed

Later on, toward yearend, an extra 30 spaces will be closed
It is important to note that 1,000 parking spaces will remain available (see map below). Discussions are also underway with nearby land owners and new temporary parking spaces will be offered.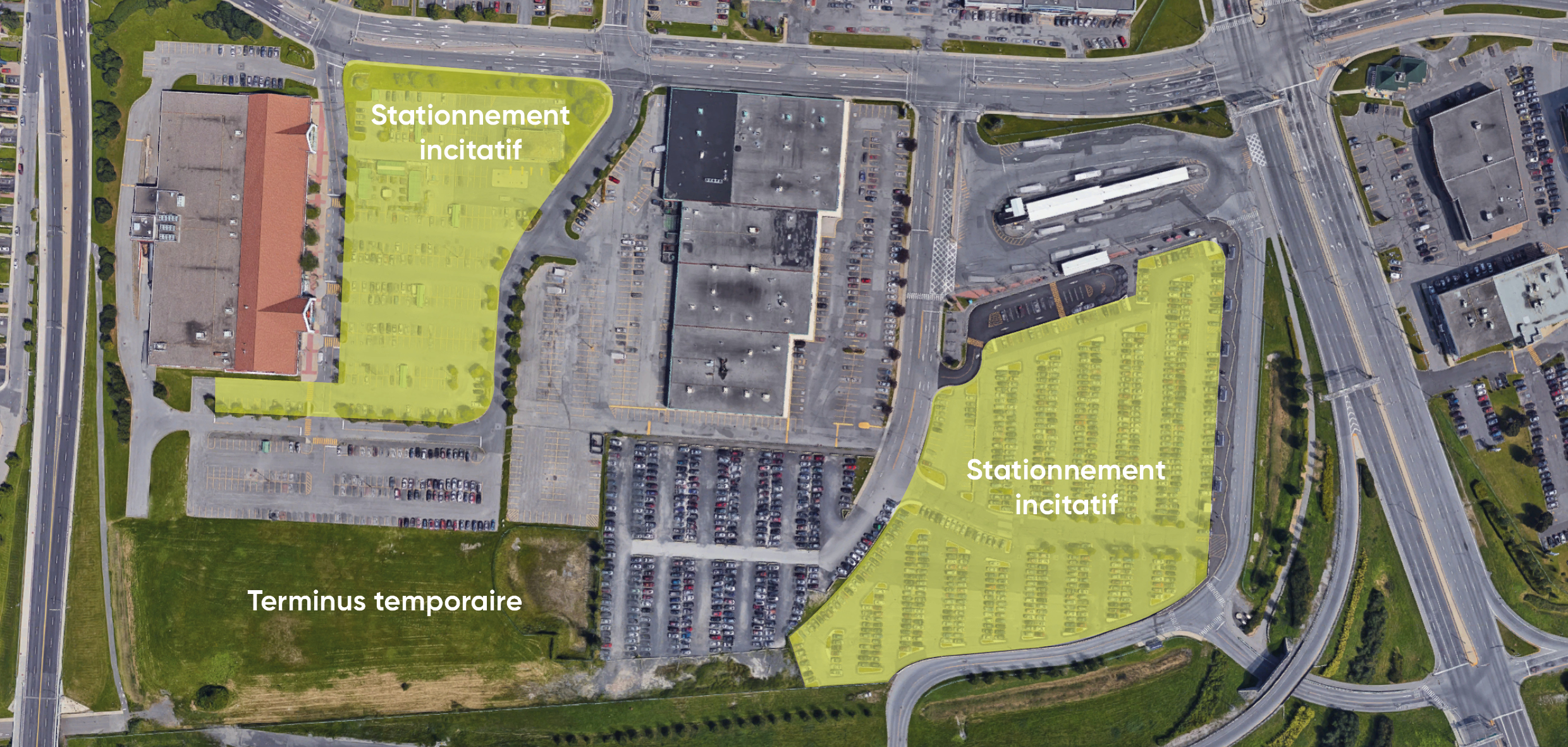 Why close part of the parking lot?
These parking spaces must be closed to build new infrastructure, including a temporary parking lot and terminal that will be commissioned around mid-2019. This will provide users with access to buses throughout the REM construction work.
New road connections will also be built during this period to ensure future access to the terminal. Secondly, the commissioning of the temporary infrastructure will allow construction work in this sector to continue.
Ultimately, the REM will replace the current reserved bus lane on the South Shore. It will enable quick access to downtown Montréal (10 minutes) and will serve three connections to the Montréal metro–Bonaventure (orange line), McGill (green line) and Édouard-Montpetit (blue line).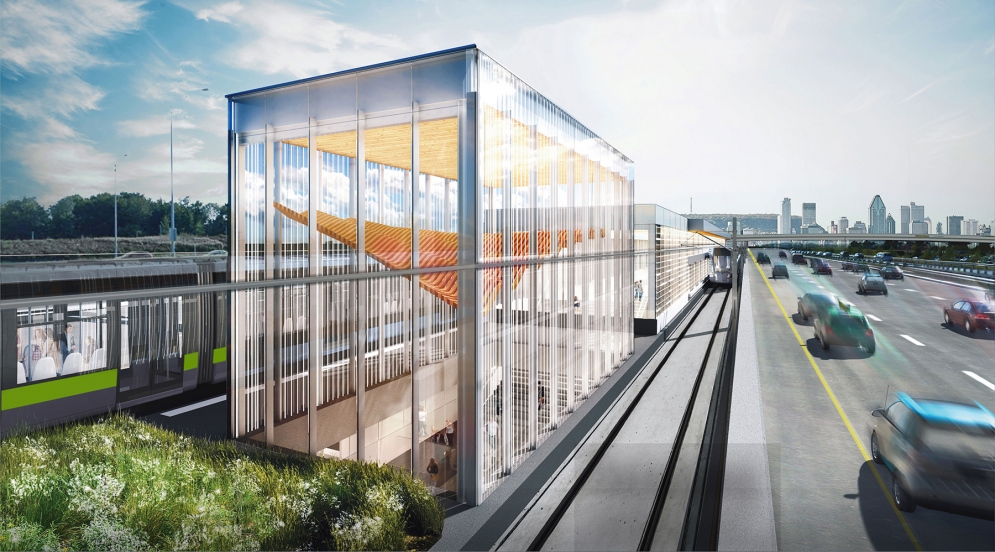 As the last station before the St. Lawrence River, the Panama station will be one of the network's 11 signature stations.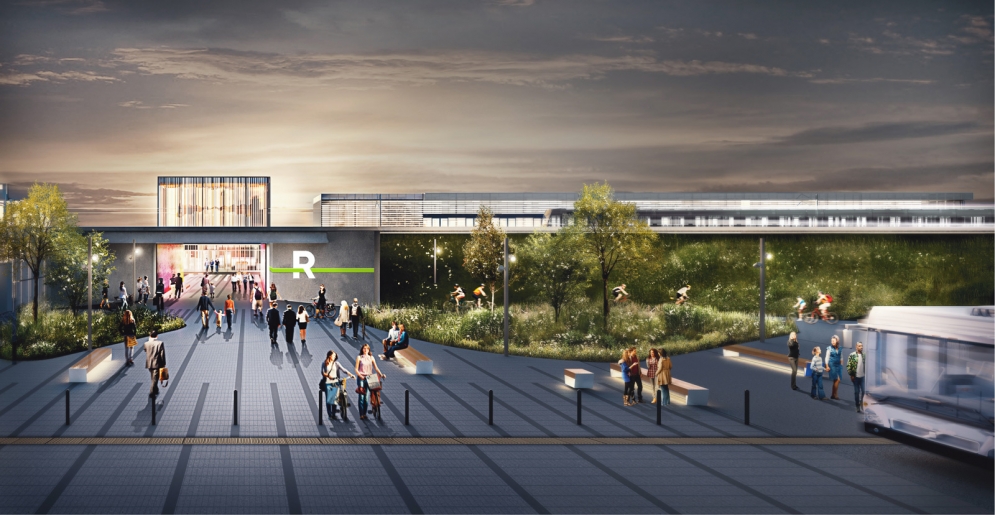 The REM will run along the median of Highway 10. The station will have escalators and elevators for persons with reduced mobility.
The REM at Panama station by the numbers
Commissioning in 2021
Service: 20 hours a day
Frequency: 2.5 minutes during peak periods, 5 minutes offpeak
Maximum capacity per departure: 780 people
Panama to Bonaventure–Gare Centrale (orange line): 10 minutes
Panama to McGill (green line): 11 minutes
Panama to ÉdouardMontpetit (blue line): 14 minutes
Detailed work schedule on the South Shore for 2018-2019
Panama, Du Quartier and Rive-Sud stations