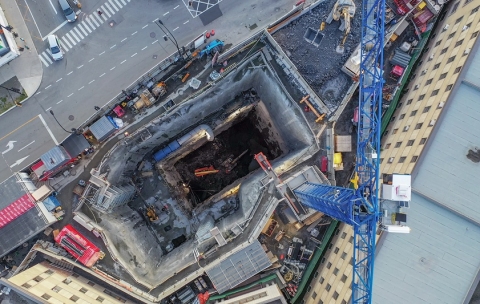 Recap of 2019: The REM in figures and images
Project progress
Published on
Some 20 projects to build the REM are taking place simultaneously in the metropolitan region, from Brossard to Saint-Eustache via Sainte-Catherine Street. Here is an overview of the work accomplished in 2019.
1 tunnel boring machine
This is a first in Quebec for a TBM of this type, capable of both digging through rock and assembling the tunnel. The tunnel boring machine "Alice" will start drilling in 2020!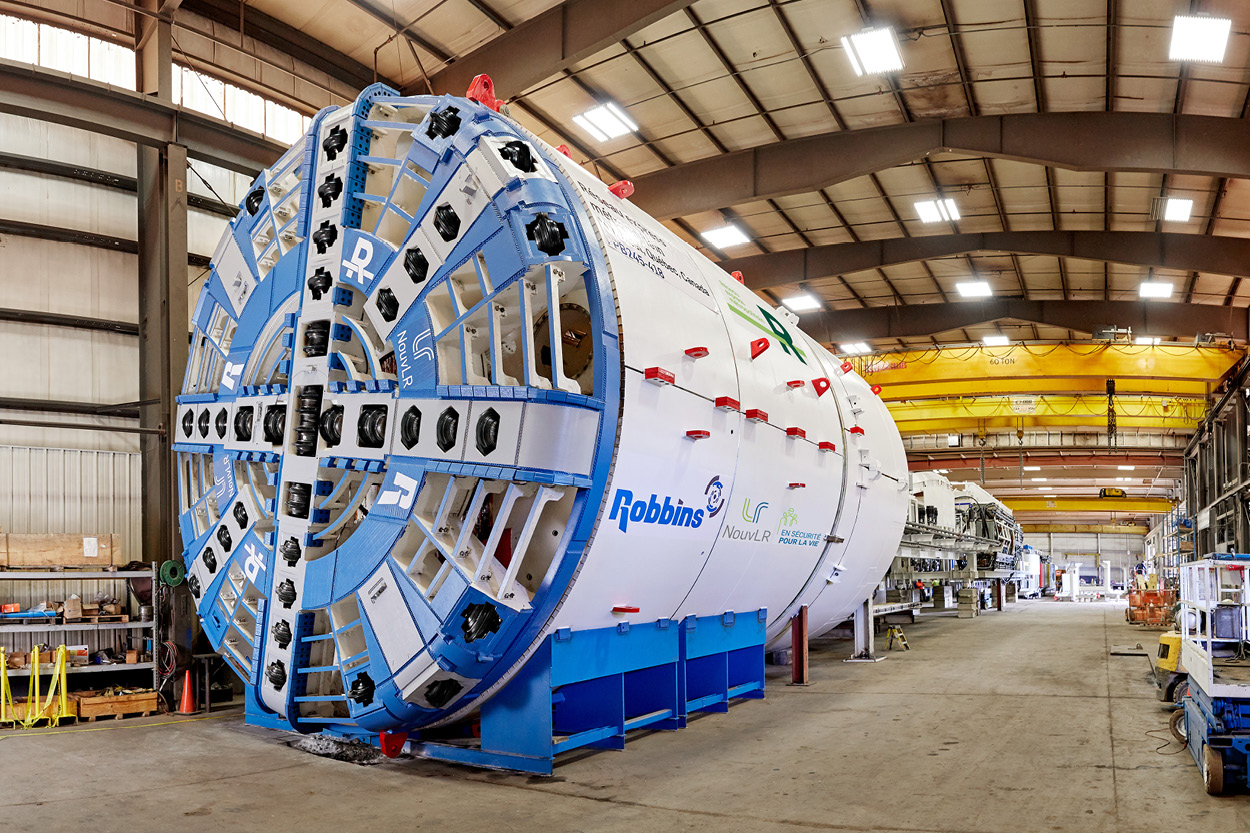 2 km of track
The first tracks are ready on the South Shore, in the centre of Highway 10. The installation of the tracks and electrical systems will continue next year and will end with a test track in the fall of 2020.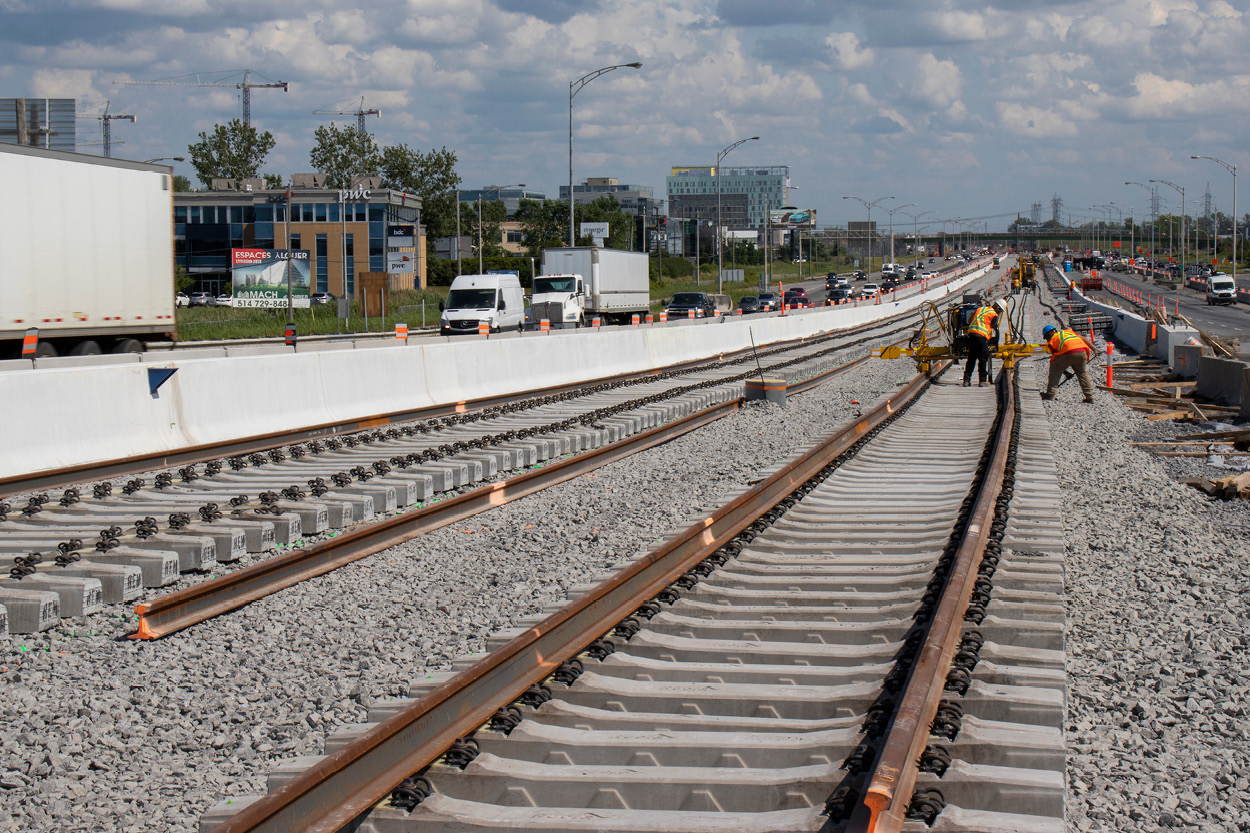 9 stations
This is the number of stations that have started construction. The progress of the work on the South Shore is impressive and shows the architecture of the stations, which feature wood and glass prominently.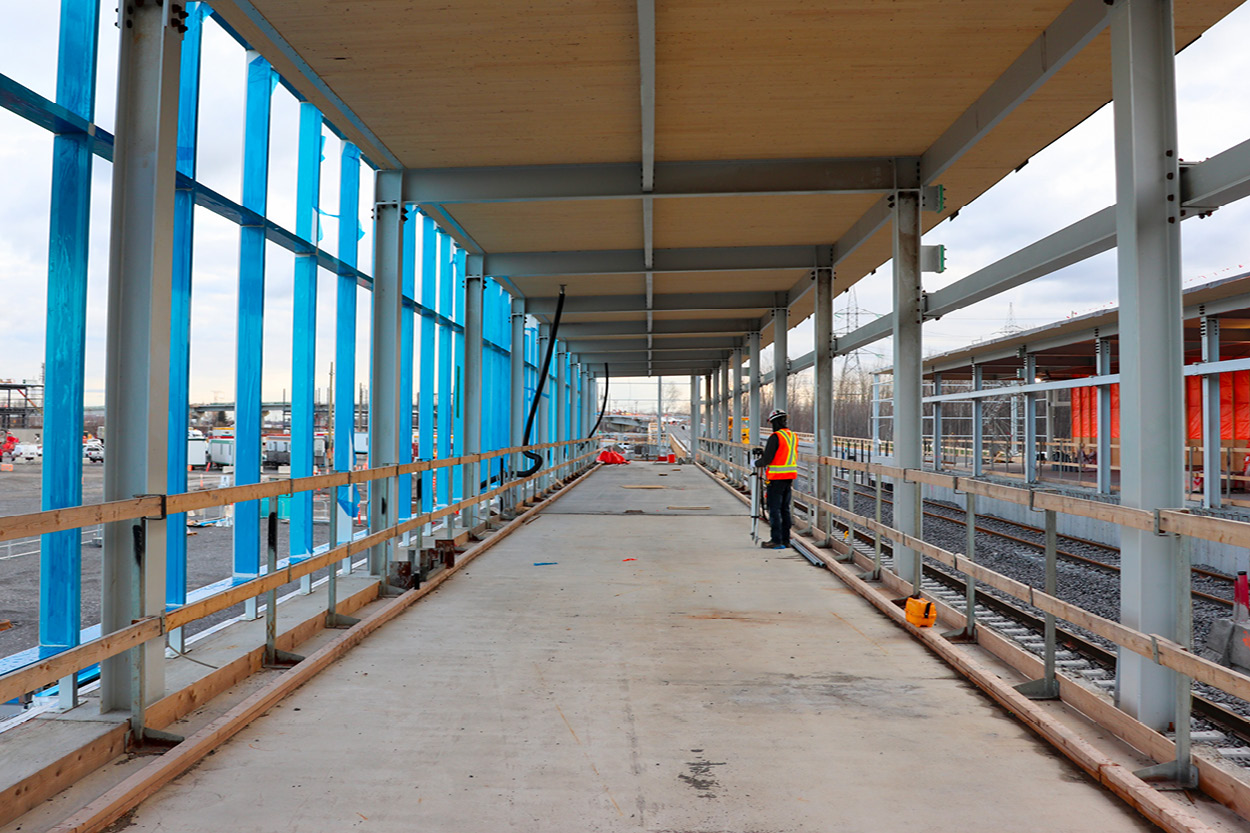 18 public meetings
From Brossard to Deux-Montagnes, these events reached more than 5,500 people to present the REM and explain the work. In addition, many other resources have been deployed to interact with the community: neighbourhood committees, field presence, door-to-door, etc.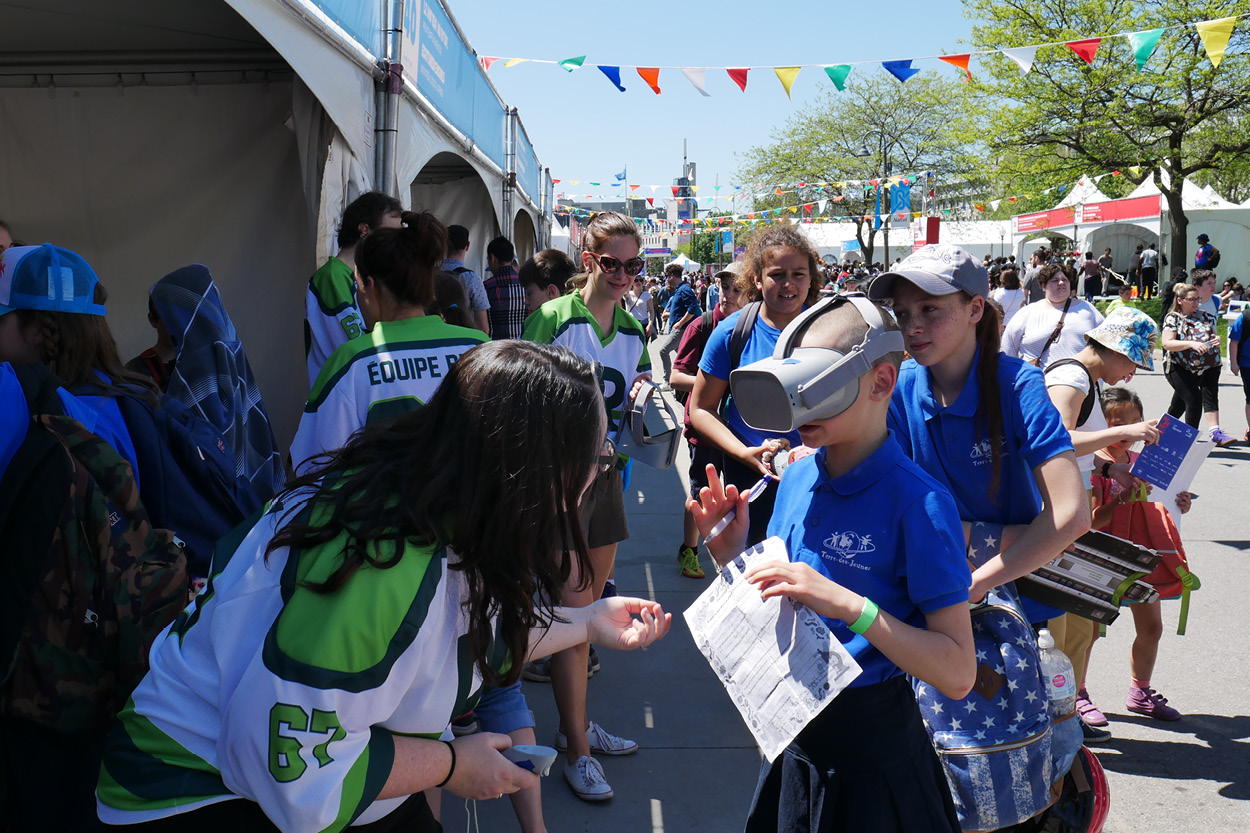 60 meters
Work at Édouard-Montpetit station involved digging 60 metres deep and excavating more than 30,000 m3 rock in 2019. It will be the deepest subway station in Canada and one of the deepest in the world.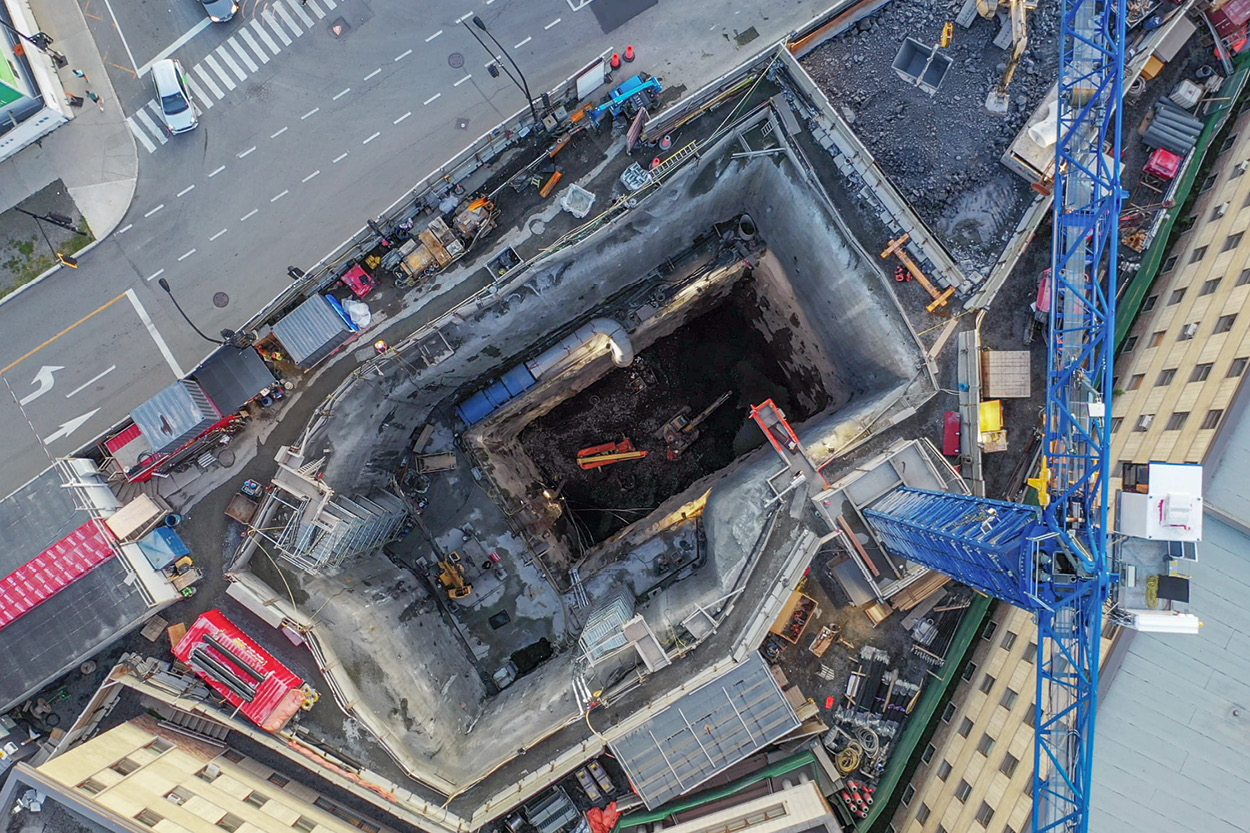 94 spans out of 366
In the West Island, the launching beams "Anne" and "Marie" have already built 94 spans (a span is the elevated structure between two pillars). They are taking a break this winter before resuming their activities in the spring of 2020.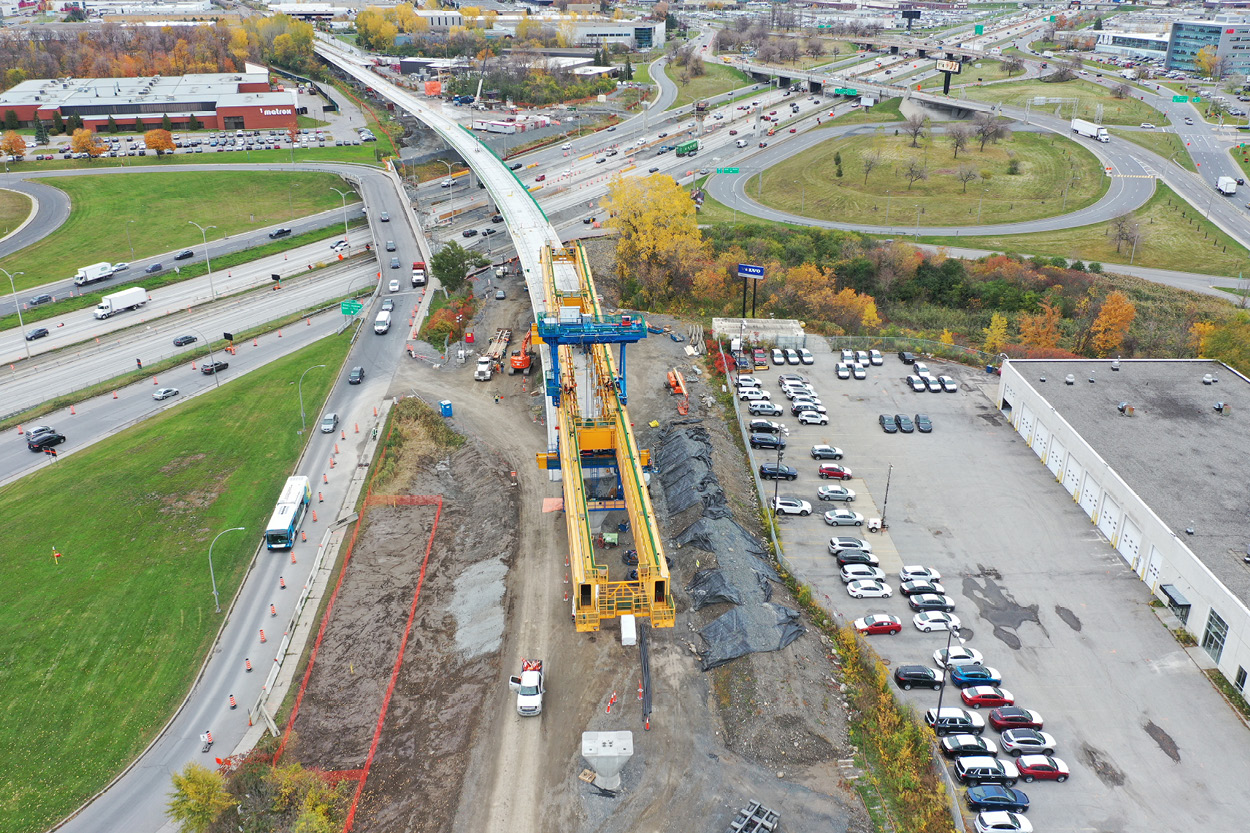 100 %
This is the first structure completed for the project! The Saint-Eustache maintenance centre will be used temporarily by exo trains in 2020, then by the REM once in service.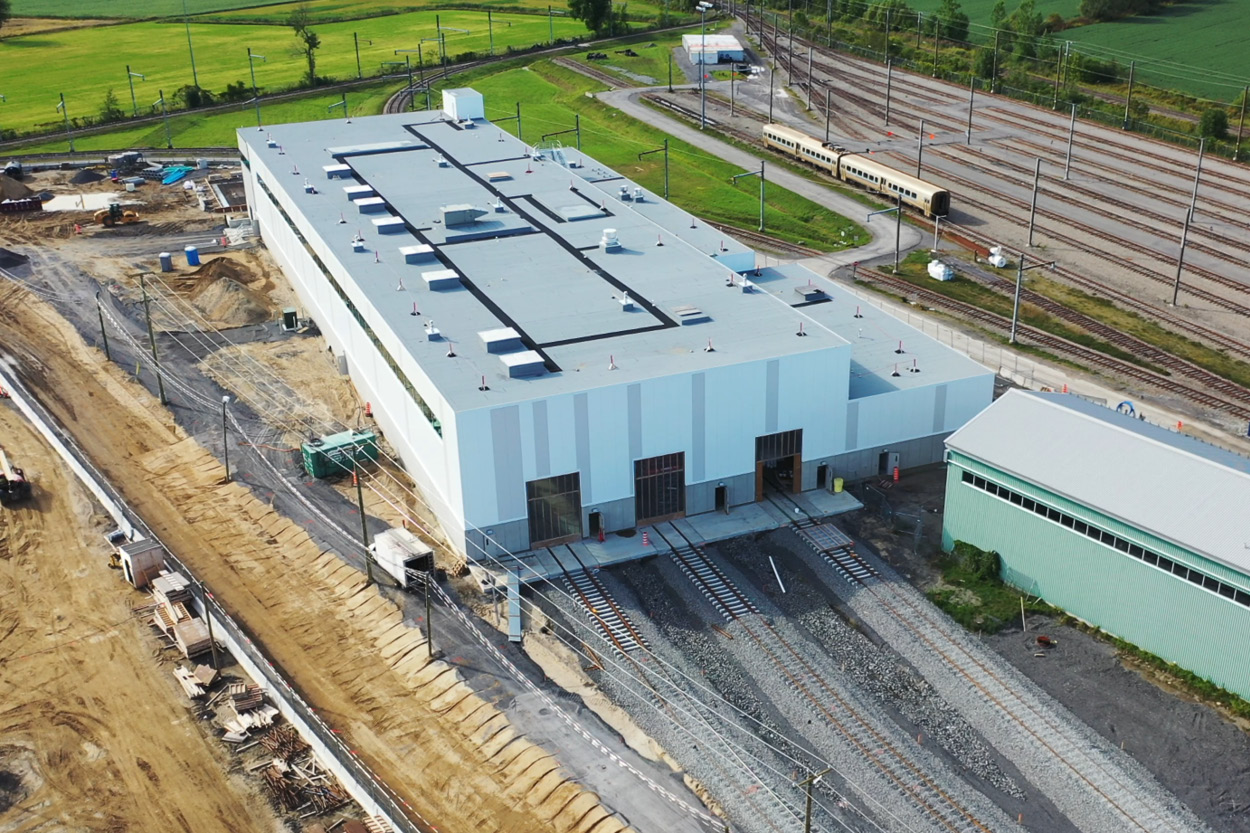 158 pillars out of 514
The pillars appear throughout the metropolitan region, especially on the West Island and Pointe-Saint-Charles, where the REM's s route will be elevated.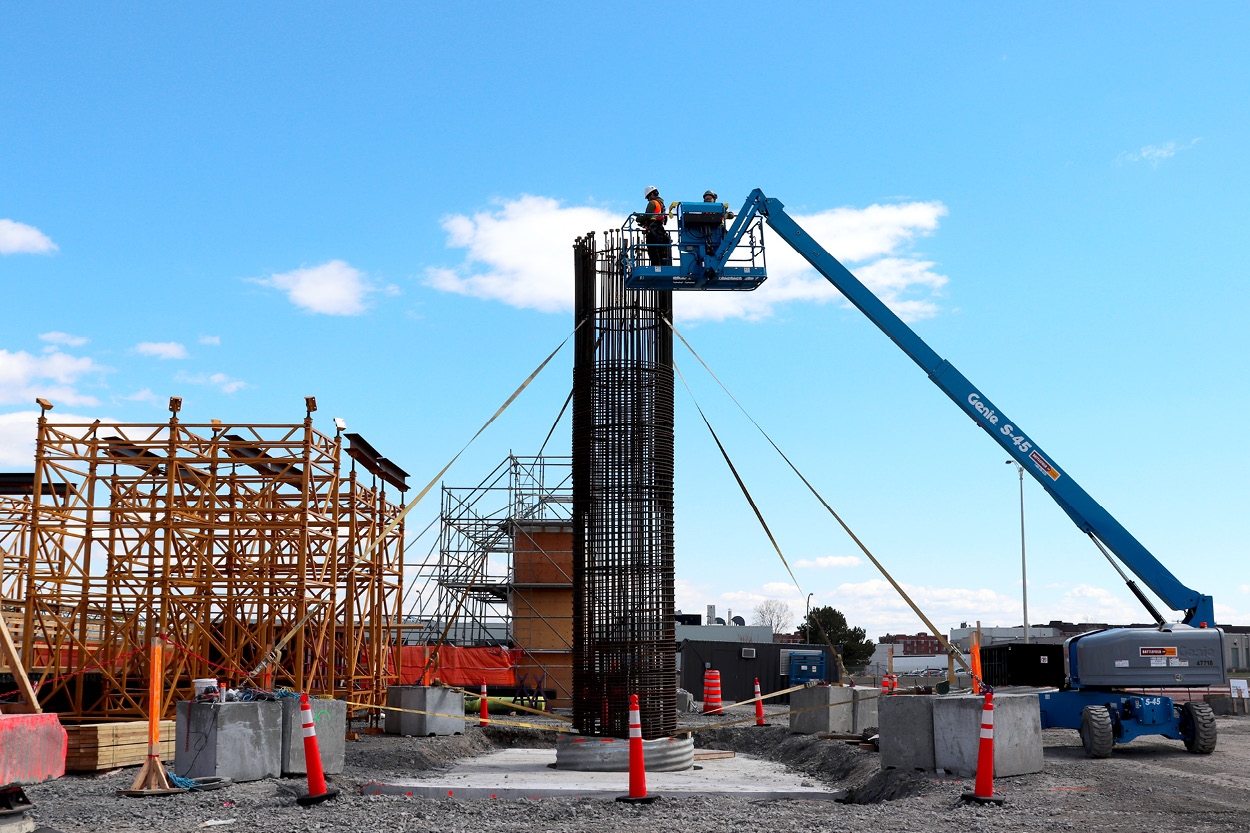 212 cars
That's it, the design of the cars is completed and the manufacture of the 212 Metropolis cars has been launched! In particular, the design has been adapted to operate in extreme conditions in winter. See the technical specifications
1,025 workers on the construction sites
Operators, steelworkers, carpenters, reinforcing ironworkers, mechanics, electricians, surveyors, engineers, and technicians... These workers are busy building the REM all year long! It's thanks to their efforts that the work progressed so well this year.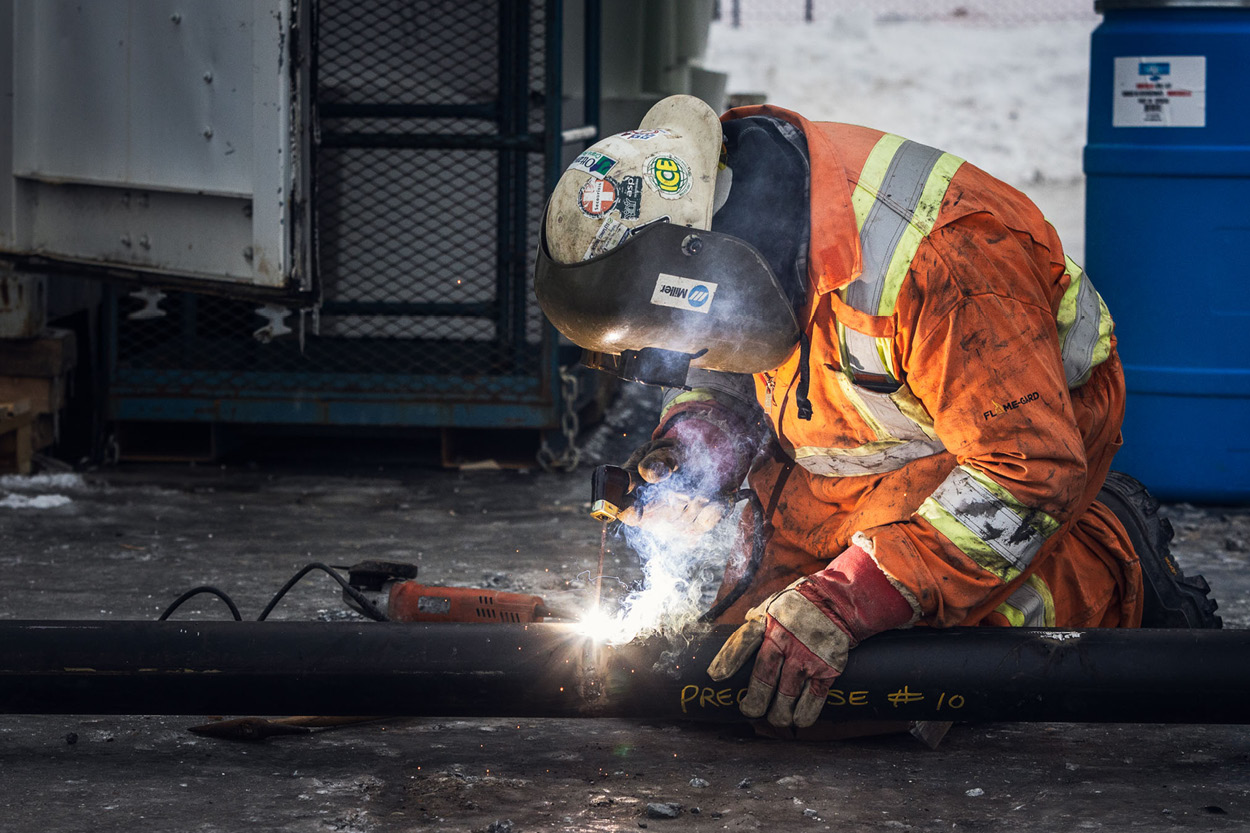 1,134 prefabricated segments out of 4,563
The prefabricated concrete segments are made in the factory and then assembled by the launching beams. This construction method allows rapid progress and provides quality assurance, since they are manufactured in a controlled environment.