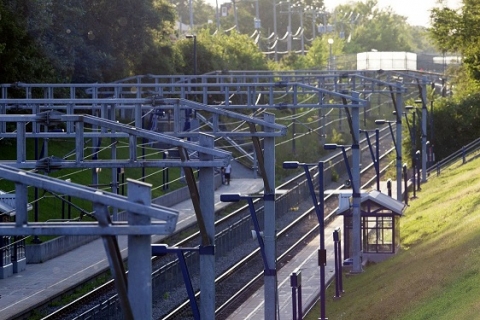 Transferring the power supply on the Deux-Montagnes line
Project progress
Published on
Within the context of REM works, the catenaries at Canora and Mont-Royal stations will be moved over the weekend of September 1st. This extremely complex operation will be carried out in close collaboration with exo and CN.
One distinctive feature of the Deux-Montagnes line, differentiating it from the other lines in the Montréal area, is the bulky steel gantries at each station. These infrastructures are critical to the line's operation, since they support the catenary, or the cable that supplies electricity to power the train.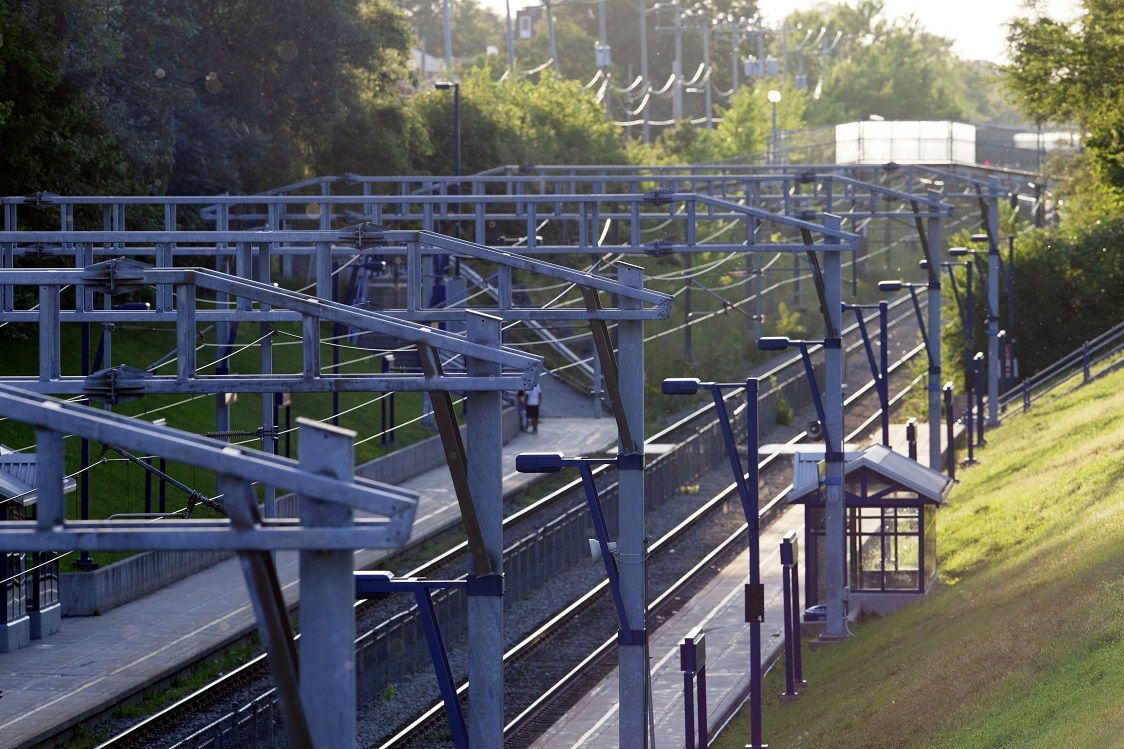 In order to allow the future REM stations to be built on either of the track, the gantries have to be dismantled and the catenary has to be moved to a new support system. This extremely complex operation (transferring a 25,000-volt electrical cable) will be carried out in three steps:
Installation of a new central pole to support the catenary

: this task was carried out in recent weeks by NouvLR – the consortium in charge of REM construction

Transfer of the catenary to the central pole

(CN)

Demolition of the gantries

(NouvLR)
"This delicate operation will be carried out very meticulously. The catenary will be transfered by the CN, which is responsible for the catenary work on the exo network," explains Jean-Philippe Pelletier, Assistant Director of Coordination. "We are also working with exo since the catenary must remain in service for the train that runs on the Deux-Montagnes Line."
After the electrical power supply has been transferred, exo will conduct some traffic tests during the day on Monday, September 3 (Labour Day holiday), to ensure that everything is in good working order before the start of the work week Tuesday morning.


3 weeks of operation (including preparatory work prior to and transfer of the catenary) performed jointly by NouvLR, exo and CN
8 central poles installed to support the catenary (five at Mont-Royal and three at Canora)
25 kV AC : Deux-Montagnes Line voltage
For more information, view the works info for the station Canora and station Mont-Royal construction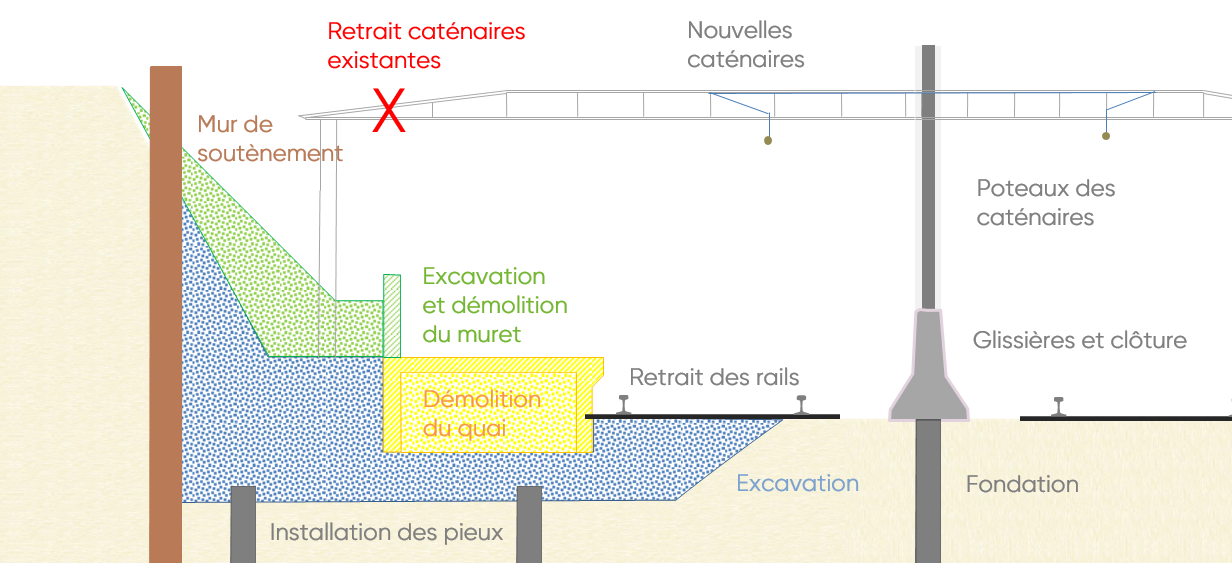 Future work at Canora and Mont-Royal stations (fall 2018)
REM and the Deux-Montagnes Line
Work schedule, alternative measures and FAQs